Our series "Château Bouffémont Live" features interviews with guests from the world of events and weddings to provide you with expert advice and insider insight. In this episode, Château Bouffémont's General Manager, Sarp Gogebakan, sat down with renowned destination wedding photographer Kristine Grinvalde who gave us her expert advice on how to really enjoy your wedding planning and wedding day experience and ensure you come away with wedding photos to last a lifetime.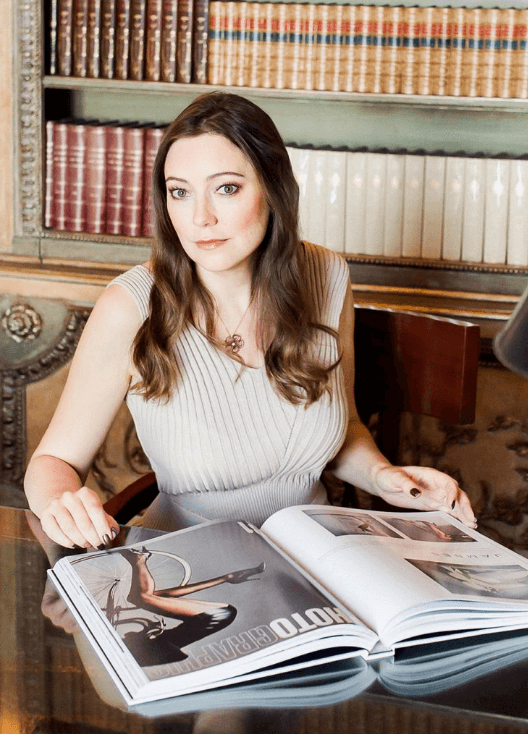 SG: Hi Kristine, thanks for joining us today, we love your elegant, timeless photographs and are thrilled you could join us today, so could you start by telling us about yourself?
KG: I am a destination wedding, portrait and editorial photographer from Riga, Latvia although I work extensively in Paris and in Italy. I'm very much inspired by travel, fashion, interior design, architecture, nature and destination wedding photography brings all these elements together in most magical way. I actually have a background in finance, so that helps with the organisational and logistics side of the work – it's a good balance with the creative side.
SG: What are the key things a couple need to think about when choosing their wedding photographer?
KG: Before you even start contacting wedding vendors it's important to define an overall wedding style and the story you want to tell as a couple. You can do this by writing down key words about what inspires you in your life to make sure your wedding planning is true to who you really are. The photographer and the wedding venue will then fit into this style.
Word of mouth is the most common way to find a good photographer, but it's not one-size-fits-all so make sure you look through one or two full wedding galleries before making this important decision not just the main show pieces presented on the website. It's really vital that you have an introductory call or meeting with the photographer, you'll be working very closely together so make sure you vibe together!
SG : What advice can you give to couples ahead of the wedding in terms of preparing for their photos, is there anything they can do to make sure they get the best photos on the day?
KG: Firstly, you need to know what you want. It's really important that you have in mind your wedding day priorities and tell your photographer what these are to ensure you get meaningful photos, special lifetime memories. An experienced photographer will forward plan but they can't read your mind so communication is key. They will also need to know about any special moments, people, surprises or issues within the family to avoid any faux-pas on the day. Plan the timeline in collaboration with the photographer and allow plenty of time so not to feel rushed during the day. It also means you can relax then if something goes wrong or the schedule gets delayed. Most of all you need to strike a balance between getting beautiful couple portraits and enjoying your time with your guests. If both are priorities, consider doing a couples session or engagement lifestyle session a day or two before the wedding.
SG: What about for people who don't like having their photo taken, how can they take the stress out of the experience?
KG: The key is to trust your photographer to guide you and of course voice any concerns you may have beforehand. Having lifestyle or engagement portraits taken a day or two before the wedding is a great option to help the couple become more comfortable in front of the camera and build their confidence. I also strongly recommend you have your photographer at the welcome event the day before the wedding, this will really help get the best photos on the wedding day itself as both the couple and the guests will feel more relaxed around the photographer, more themselves.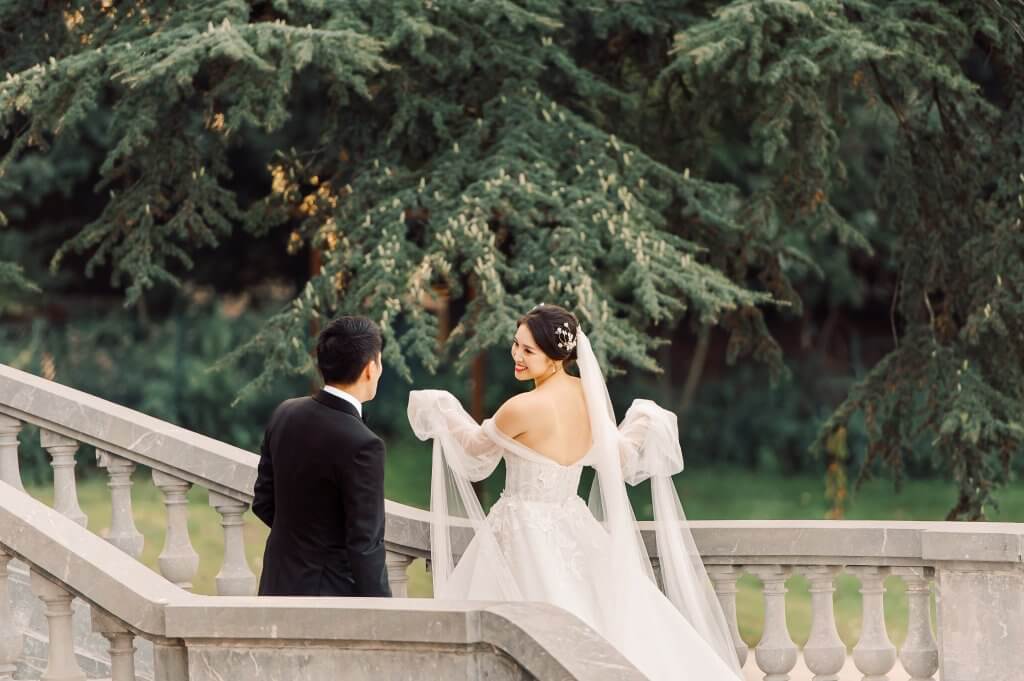 SG: What about the organisation on the wedding day – do you pre-prepare the list of photos you'll take and how do you decide who will be in which photos?
KG: I usually plan the prime photo locations ahead of time, based on the wedding timeline which we will have worked on together. I personally prefer not to work with a shot list as I think it is restrictive and stops me capturing the moment in the most natural way, so I prefer to discuss with my couples what are the most important moments for them and they trust me to capture their day in a unique way. If you want formal family photos then a shot list will help and it is also useful to designate a contact person amongst your guests who can quickly locate the people needed for each photo.
SG: Well, that's a lot of great advice for our couples! Finally, before we wrap up, you've worked on weddings at Château Bouffémont in the past, what do you like in particular about the venue?
KG: Château Bouffémont is not only a beautifully preserved historical venue with very welcoming staff, but also has great diversity – from elegantly appointed suites with stunning views, to the light, airy and elegant Grand Salon, to the smaller salons and state rooms, each with different lighting and moods. The terrace overlooking the pristine green landscape and grand staircase, and twin terraces to the side all offer great opportunities when planning your wedding day – with multiple ceremony and reception locations which can cater to every taste.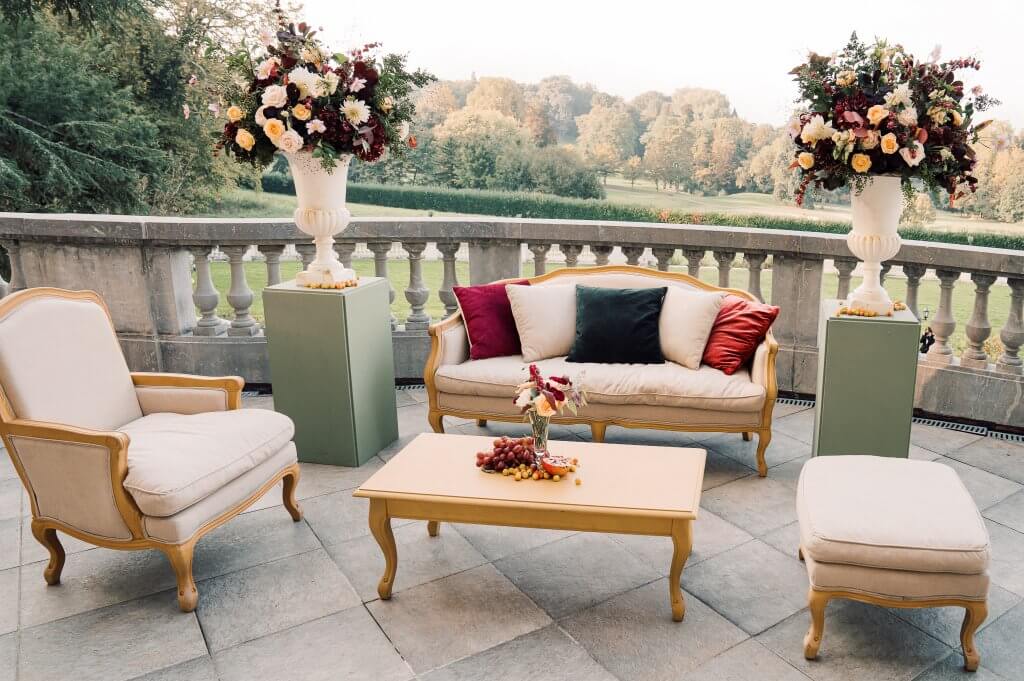 Keep in touch at @chateaubouffemont