Our series "Château Bouffémont Live" features interviews with guests from the world of events and weddings to provide you with expert advice and insider insight. Many of you will have recently booked your venue for your 2023 wedding and right now will be getting ready to tell your friends and family – so what better time to talk to someone who can walk you through everything you need to know about wedding stationary? General Manager, Sarp Gogebakan, spoke to just the person for the job – Mikyla Marie Manuirirangi of Ink and Press co.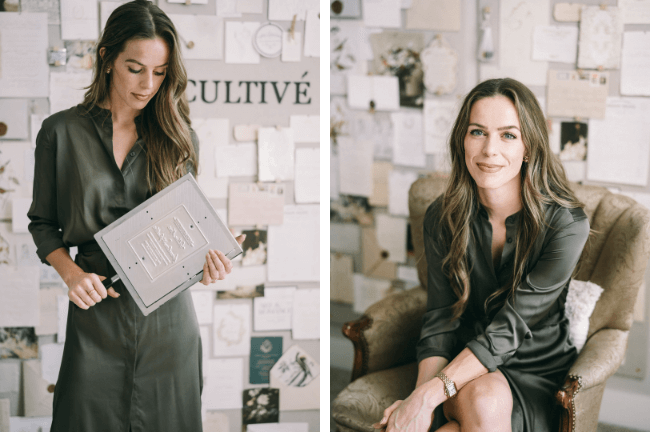 SG: Hi Mikyla, thank you so much for joining us today, before we get into the practical details perhaps you could tell me how you got into wedding stationary?
MMM: Like a lot of wedding vendors, I got into it through my own experience as a bride. When I got married, I became absolutely fascinated with the wedding industry as a whole and the stationary process in particular, as it seemed like the perfect outlet for my creative and artistic talents. So, after my own wedding I looked into it and ending up setting up my own business.
SG: Ok great, on the practical side let's start with the basics, can you talk us through exactly what wedding stationary couples might need for their wedding?
MMM: There are basically four categories of wedding stationary you will need:
Firstly, Save the Date Cards, these are particularly important if you are planning a destination wedding or inviting international guests as it will allow people time to plan ahead. As well as the date the card should include at least the general location and any practical details you might have available at this stage.
Next comes the Invitation Suite which includes the main invite card and additional insert cards for any extra events (welcome dinner, farewell brunch etc.) and information on logistics.
Then we can start thinking about Day-of Paper Goods which covers everything you might need on the day of your wedding such as menus, name cards, escort cards etc. This is where you can really have fun creating very personal items to reflect your own love story.
Finally, after the event it's really important to thank your guests with a handwritten Thank You Card.
SG : What about timings, how long does the design process take and what deadlines do couples need to have in mind to get their invitations out on time?
MMM: First of all, if you want to work with a specific stationer you will need to contact them well ahead of the event, currently I'm taking bookings 12 – 18 months in advance. The actual duration of the design process will vary from one stationer to another, but personally I like to leave plenty of time so will ask couples ideally to allocate 4 – 6 months to the design process. We also have a specific problem at the moment with issues relating to paper supplies post-Covid, so if a couple wants any very specific materials they will need to order months ahead to be sure of getting what they want. This also leaves time to mail samples of materials etc. which can take some time. In terms of mail dates, I recommend you send Save the Date Cards 8 – 12 months before the wedding (especially for destination weddings) and send Invitation Suites around 10 – 12 weeks to avoid any postal delays or issues. I recommend that for a destination wedding add on an extra 4 weeks to that deadline.
SG: What recommendations do you give your clients in terms of finding design inspiration?
MMM: I always tell clients to look inwards when thinking about their wedding stationary design. Rather than seeing what everyone else is doing and copying that, I want them to focus on adding in personal touches that reflect who they are individually and as a couple so that it really is about them and their love story. I encourage my clients to make mood boards with photos of things they love, places they've been, things that are meaningful to them rather than just photos of stationary they like. Then I can draw inspiration from that for the design to make it really personal.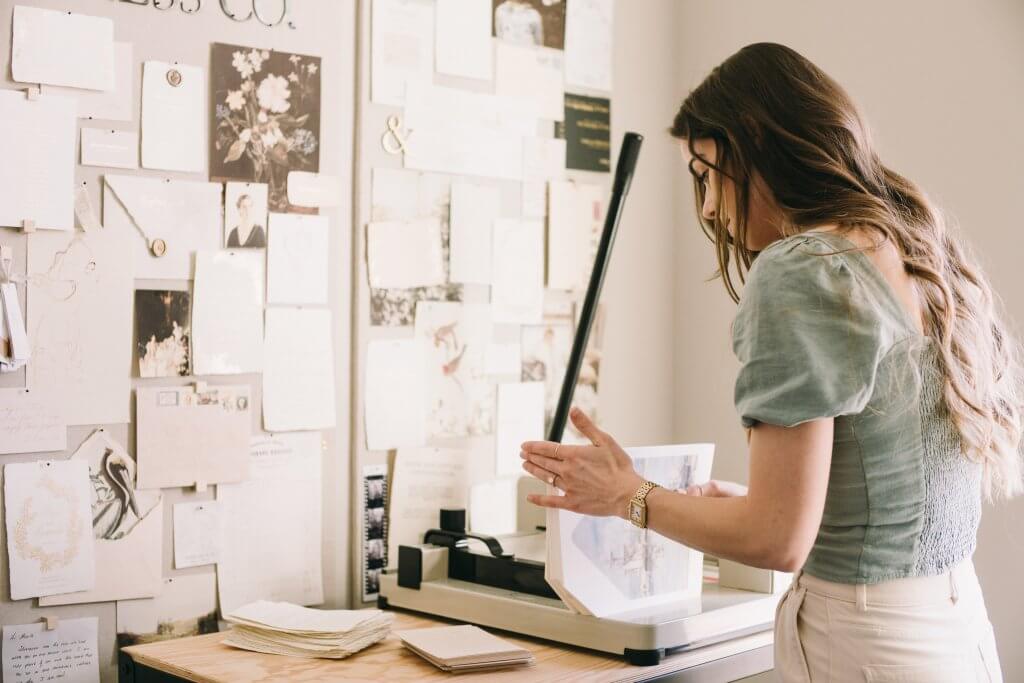 SG: What are the current wedding stationary trends you're seeing for this wedding season?
MMM: The big trends we started to really see in 2022 and which are definitely going to continue through into 2023 are really interesting combinations of materials – mixing cotton card, handmade paper, velvet, faux leather to give lots of texture, personality and depth to the work. The other trend is for customized shapes for example a card in the shape of a country, a monument or a design motif.
SG: Any final tips for couples currently planning their weddings?
MMM: Yes, start collecting addresses as soon as possible, it really does save a lot of time and hassle when it comes to sending out the invitations!
Keep in touch at @chateaubouffemont
Photography by @Jaimee Morse