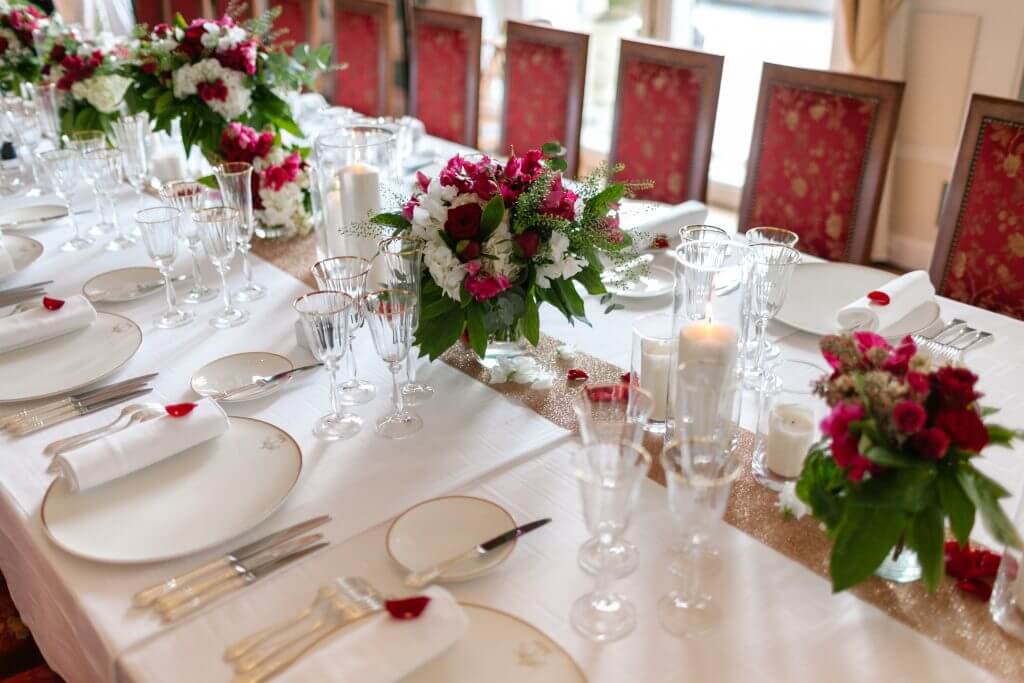 It's one thing to mark many happy returns with a well-chosen glass (OK, perhaps make that bottle) of the finest of fine wine, surrounded by your loved ones… and it's quite another thing to truly go the extra mile with your celebration.
Have you, for instance, considered celebrating your next birthday in the resplendent surroundings of your very own chateau in France?
What makes the French chateau experience different?
While Cambridge Dictionary simply defines a chateau as "a large house or castle in France", there's no doubt that many of us have much richer and more in-depth associations with the term than this definition implies. The faintest mention of chateau rentals in France tends to conjure up images of spectacular verdant grounds on the outside and the most refined and tasteful decor on the inside.
In other words, we tend to picture a stone-built property like Château Bouffémont, which certainly has impeccable credentials as a French chateau in which to toast your birthday in considerable style.
From its five grand reception halls and nine magical suites, right through to its whole equipped guest kitchen and the full-service team consisting of a chef, butler, housemaid, security guard and concierge, every element of Château Bouffémont exudes sophistication for a suitably sophisticated clientele.
Such elements all befit the building's extraordinary heritage as an erstwhile residence of the Marquise of Preignes and Baron Empain.
Delight in a setting that is all about fun, refinement and elegance
From its earliest days, Château Bouffémont has lent itself beautifully to all manner of prestigious events, such as the ceremonies hosted by its noble former residents. Today, it continues to cement its reputation as a unique and luxurious private venue for almost every kind of special occasion – not only birthdays.
Whether it is your 20th birthday, your 30th, 50th or literally any other key milestone, you could not hope to choose a backdrop that is more guaranteed to impress your friends and family than Château Bouffémont.
Our chateau rentals in Paris entail you and your guests gaining access to the entire 2,000 square metres of the splendid historic property; for a brief time only, you will be lord of the manor and the chateau will be yours.
But it is not only the height of utter opulence that practically defines the Château Bouffémont experience; it is also a definite sense of fun. This is shown by the variety of recreational, leisure and sporting activities that guests of all ages can partake in, encompassing golf, tennis, horse riding, arts and crafts workshops, cooking classes and many more irresistible possibilities.
A party never to forget, just a drive away from the City of Lights
Nor have we even touched on the small matter of our property being situated just 30 kilometres from central Paris. That is the perfect proximity, we're sure you'll agree when you wish to incorporate the many attractions of the endlessly delightful French capital into the kind of action-packed birthday you are sure to remember for decades to come.
Indeed, the Everyday Parisian website has more than a few excellent ideas for ways to while away the hours in Paris when making a birthday visit.
When it comes to birthday chateau rentals in Paris, there can simply be no equal to the infinitely rewarding Château Bouffémont – so why not enquire today about how we can help you to make the noble property your base for your upcoming big bash?