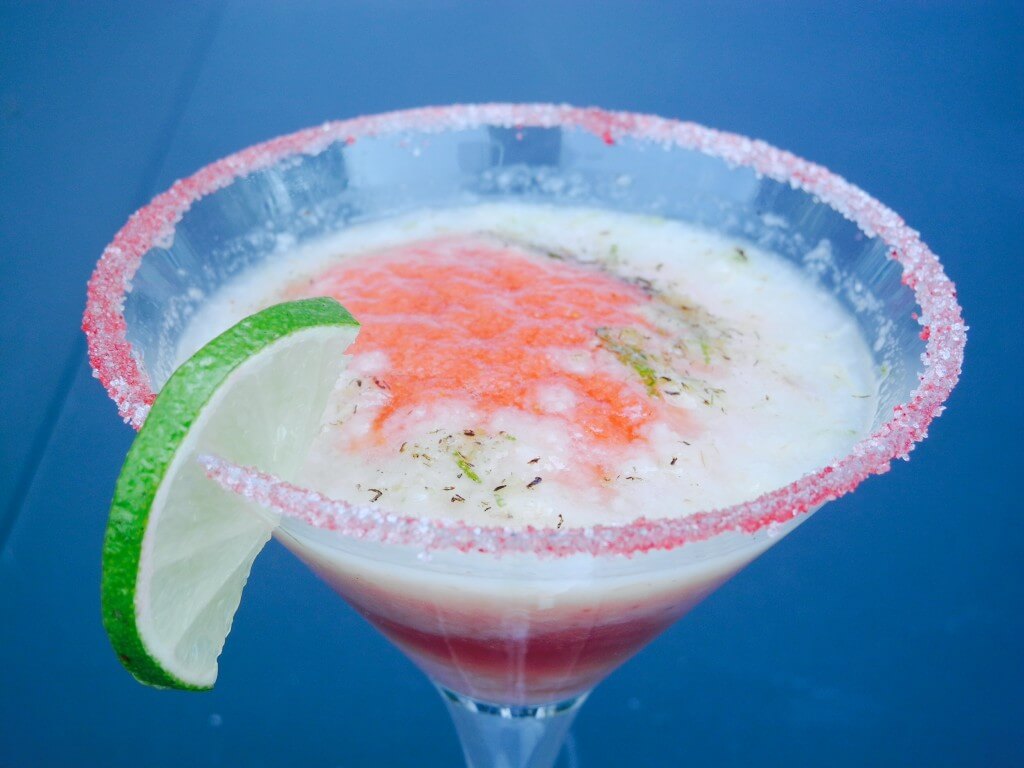 PINK LYCHEE – LIME – TONKA BEANS
Our Chef unveils his cocktail summer, a refreshing and rather surprising creation.
To enjoy among friends during your stay at Château Bouffémont.
In your basket…
The recipe can be scaled as needed.
One to two cartons of strawberries
White sugar to taste
One lime
A few lychees
A handful of tonka beans*
*This fruit comes from the Brazilian teak or cumaru, a tree mainly found in Venezuela, Brazil and Guyana.
Preparation method
Blend all the strawberries and sugar to yield a somewhat thick coulis. Set aside.
Cut the lychees in small pieces and blend. Set aside.
Zest half a lime.
Presentation
Pour a layer of strawberry coulis, making sure you completely cover the bottom and sides of the glass.
Do the same with a layer of lychee coulis.
Add a little lime zest.
Sprinkle tonka bean on top.
Garnish the glass with a slice of lime… your cocktail is now ready to be enjoyed…

Chef's tips
1. A martini glass is perfect for this cocktail
2. You can substitute honey or agave syrup for the sugar if you want a milder taste
3. You can enhance the colour of the lychee coulis with natural colourants
4. The strawberry coulis will rise to the top over time so serve the cocktail as soon as it's ready
Feel free to shake things up by trying other ingredient combinations that inspire you.