Our series "Château Bouffémont Live" features interviews with guests from the world of events and weddings to provide you with expert advice and insider insight. This week Château Bouffémont's General Manager, Sarp Gogebakan, spoke to one of the most renowned cake designers in Paris – Synie – to talk about what's hot in the world of wedding cakes this season!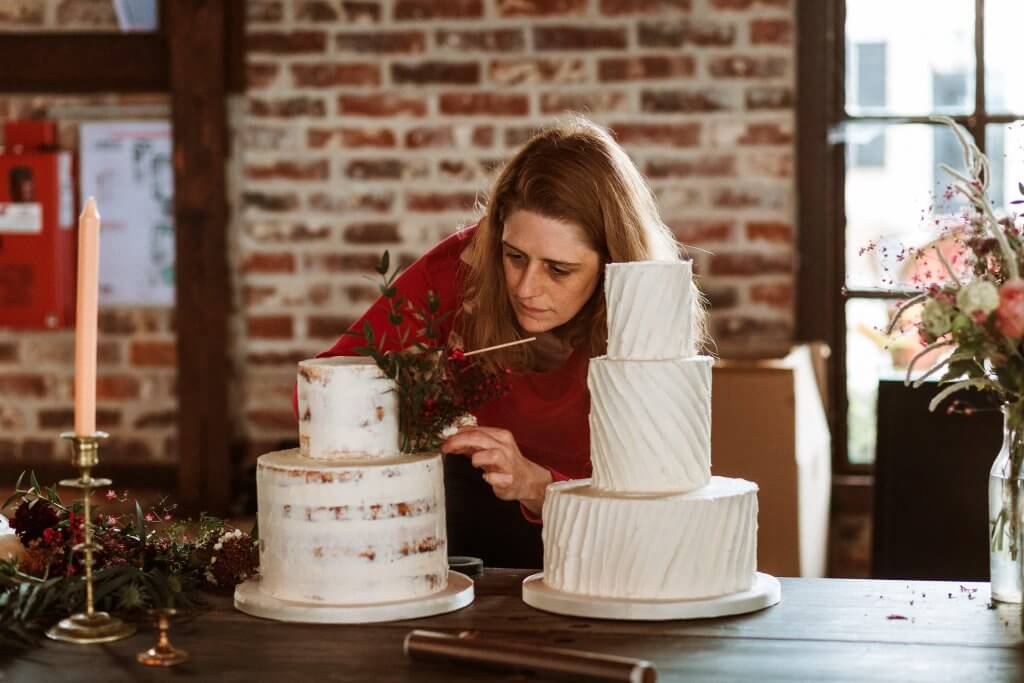 SG: Hi Synie, it's great to have you here today, we love what you do at Synie's Paris and are always impressed with your wedding cakes, but before we talk about that tell us how you got started in this field.
SP: I've always loved cake since I was a little girl. I actually started out creating recipes, but there is something really special about cake design and wedding cake design in which drew me in. I love the creative aspect, especially with my background in art history, and the fact that you have to draw together all the different aspects of the wedding into this one creation: the cake needs to fit with the wedding design, the couple themselves, the event, their style. It's a challenge but great fun!
SG: What options do couples have when designing their wedding cake?
SP: The options are limitless! We really can work to incorporate anything the couple wants into their cake. For example one groom loves apple pie so we created a customized flavor with apple, cinnamon, crumble to mimic the pastry. The same goes for the decoration, we take inspiration from all aspects of the wedding, for that particular cake we used the clip in the bride's hair to create a decoration of gold-edged flowers. The key is to ask couples lots of questions and to look at the wedding dress, the stationary, the venue, as well as asking them about their taste and style, you never know where you will find the inspiration so it's good to cover all bases.
SG : What about flavors? Do you have any advice on choosing flavors for your wedding cake?
SP: I always tell couples to think about what they really like, but in actual fact most couples want to go with flavors they know the majority of their guests will enjoy, so in the summer it's often vanilla and summer fruits – raspberries and strawberries – sometimes with champagne. In the winter it's usually richer flavors like hazelnut, chocolate and caramel.
SG: There are a lot of different options for wedding cakes ranging from the most traditional to the most modern, what fun things have you been asked to do with a wedding cake and what are the key trends for this season?
SP: One thing I have been asked for which I think it going to become more popular is to incorporate a couple's pets into their wedding cake design. So, this year I had a cake which had pawprints on it and next year I have an order which will incorporate three cats ! In terms of the trends we are seeing this season, florals are still very big and there are a lot of white-on-white designs which play with texture. Next season I think the textural aspect will stick but there will be more color and probably more painted cakes.
SG: Dessert buffets are still very popular, is this something you recommend for couples or is it a bad idea?
SP: It really depends on how important dessert is to the couple themselves. If they have a sweet tooth and like to eat lots of cake then it's a great idea. When it's well done a dessert buffet table can become a decorative feature in itself and this is where you can include a croquembouche or macaron pyramid or anything else you particularly enjoy.
SG: You've often worked on cakes for weddings held at Château Bouffémont in the past, if you were to make a Château Bouffémont cake what would it be like?
SP: I absolutely love Château Bouffémont – it's a great wedding venue, the space is amazing, it has incredible views, it's light and airy and the staff are all so helpful and friendly when I deliver my cakes. So, if I was to make you a customized cake I think I would start with a pistachio base as a nod to the green room which is absolutely beautiful. Then to balance it out I would add in a more acidic note like raspberry and a bit of crunch to finish it off. The decoration would need to be bright and airy like the spaces in the château so it would be very delicate.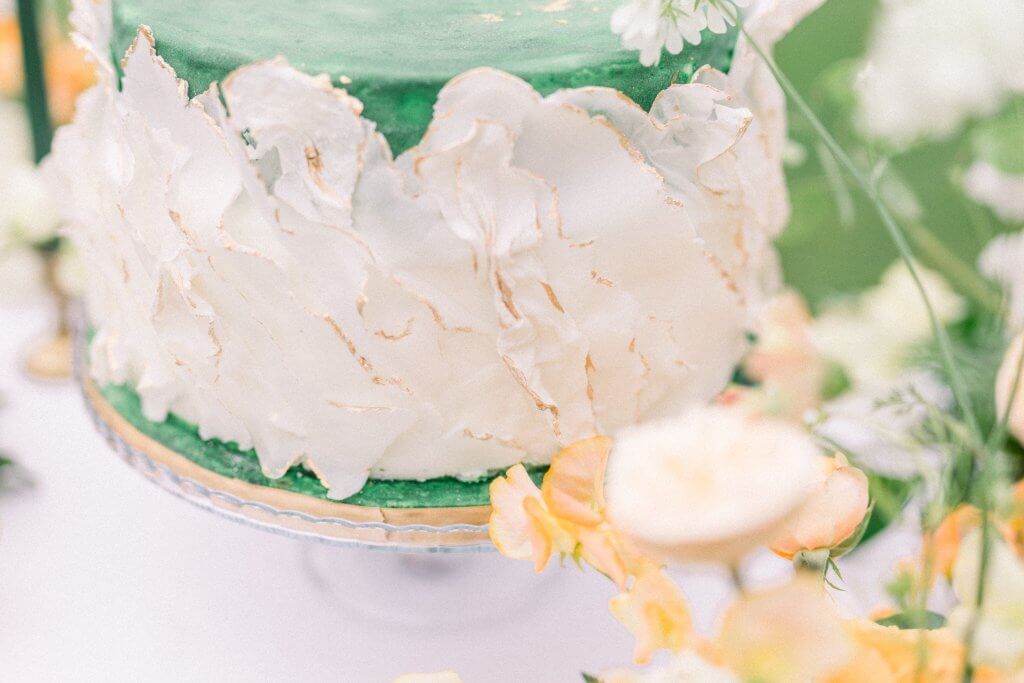 Keep in touch at @chateaubouffemont