Such is the strength of the French signature wedding dress style – blending classicism, ease and a nonchalant sensibility in a manner you might have long regarded as inimitable – that it's unsurprising so many brides nonetheless seek to emulate or at least borrow elements of this aesthetic.
Indeed, when you are looking to host the most memorable chateau wedding in France at a sumptuous Parisian venue like Château Bouffémont, it may seem borderline uncouth not to appropriate at least some aspects of the legendary French bridal style.
So, here are just a few of the ways you can make it possible for your own gown – as advised by leading wedding dress designers.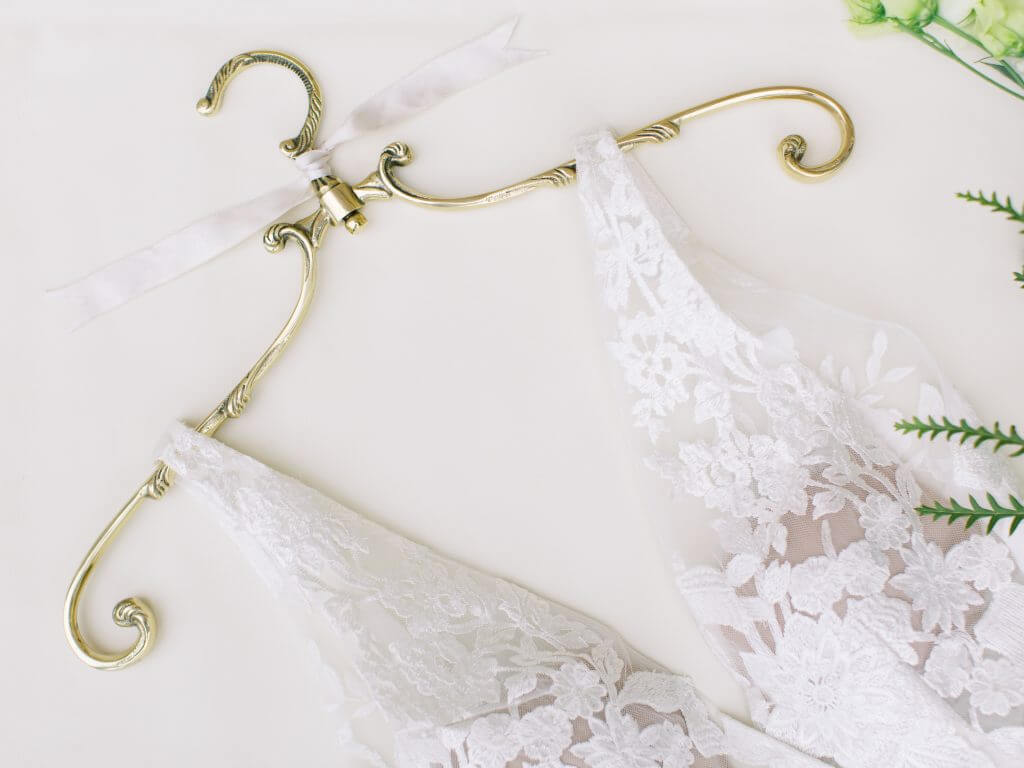 Consider a two-piece
There surely can't be many French wedding gown styles that are more evocative of this utterly romantic, but also laidback country's sensibility than the two-piece.
As Lauren Crispin of the bridal company The Mews Bridal has observed, quoted by the Coveteur website: "The French are very good at the two-piece. It's actually a very chic style – I'm a big fan of it. It's a little bit different, and the brides love that they can wear the top again."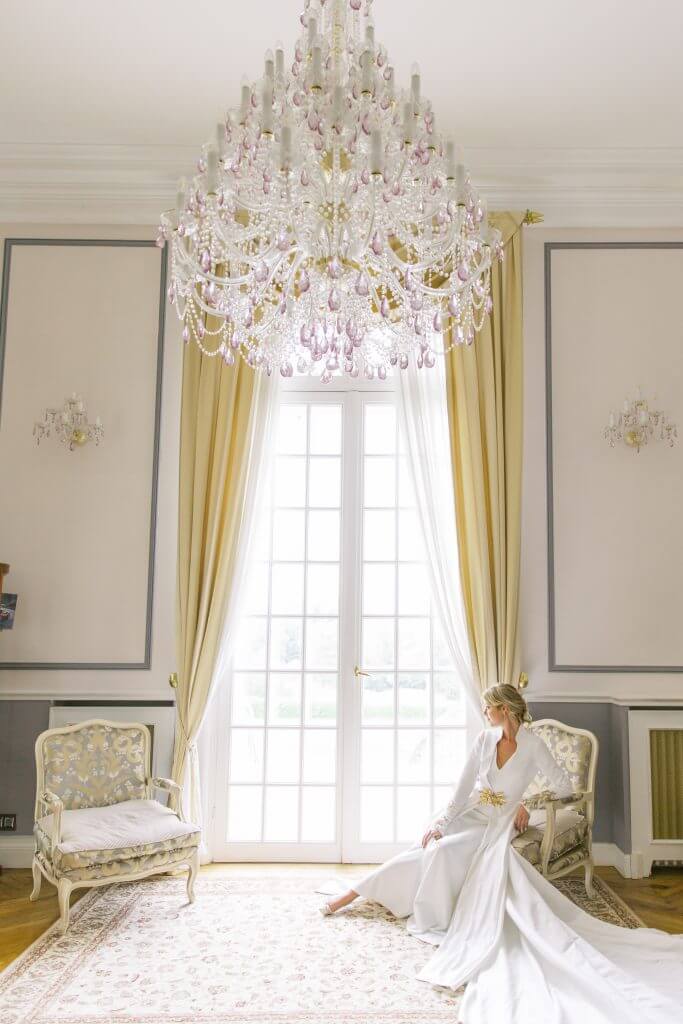 Aim for laidback simplicity, rather than the latest extravagant celebrity styles
If there's any kind of bride who is unlikely to rush into a bridal designer's outlet while furiously demanding that the recent wedding dress of a Hollywood star or British royal is replicated for them, it is the French or Parisian bride.
Instead, a certain simple, but quirky aesthetic is frequently beloved of such wives-to-be. As Paris-based bridal designer Laure de Sagazan explains, according to Vogue: "French brides love the idea of being unique and a bit offbeat. It's rare that a bride comes to me saying that she wants the same dress as this celebrity or a dress she saw in a magazine. They search for singularity."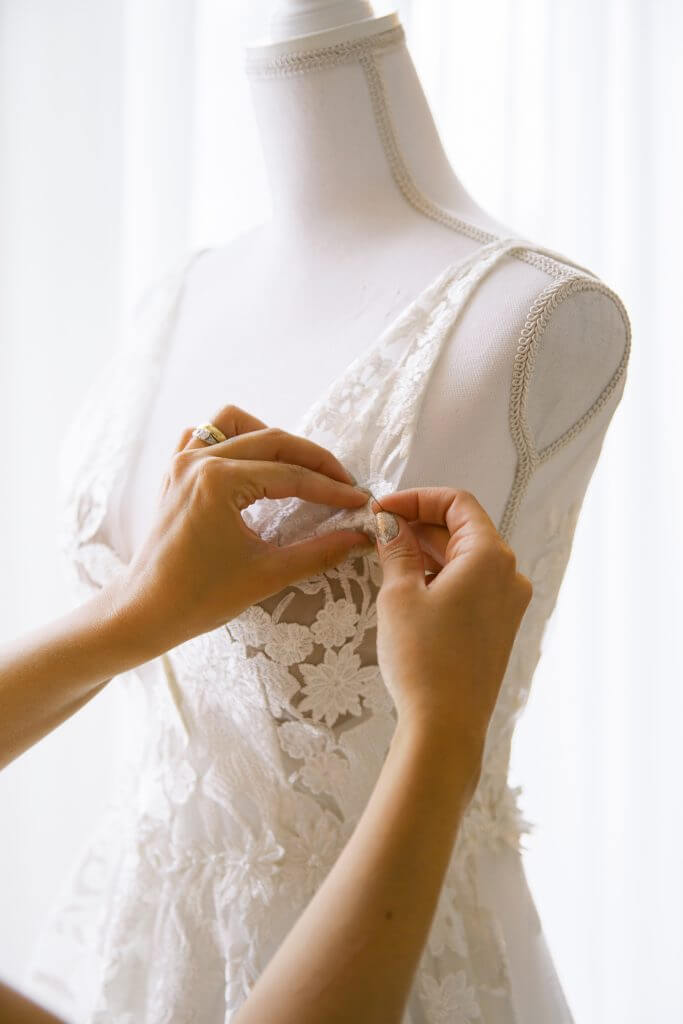 Pay attention to the finest details
Parisian brides may like to keep things rather more understated than the comparatively flamboyant or risqué styles favoured by many a 'bridezilla' in the UK or US, but they do expect high standards from their dress in another sense: the level of scrutiny given to every aspect of the design.
On this subject, Crispin has commented – this time in an InStyle article – that "the French have an unparalleled attention to detail, a standard of work they completely set for themselves… every intricate detail is executed with precision and passion that reflects everything they stand for."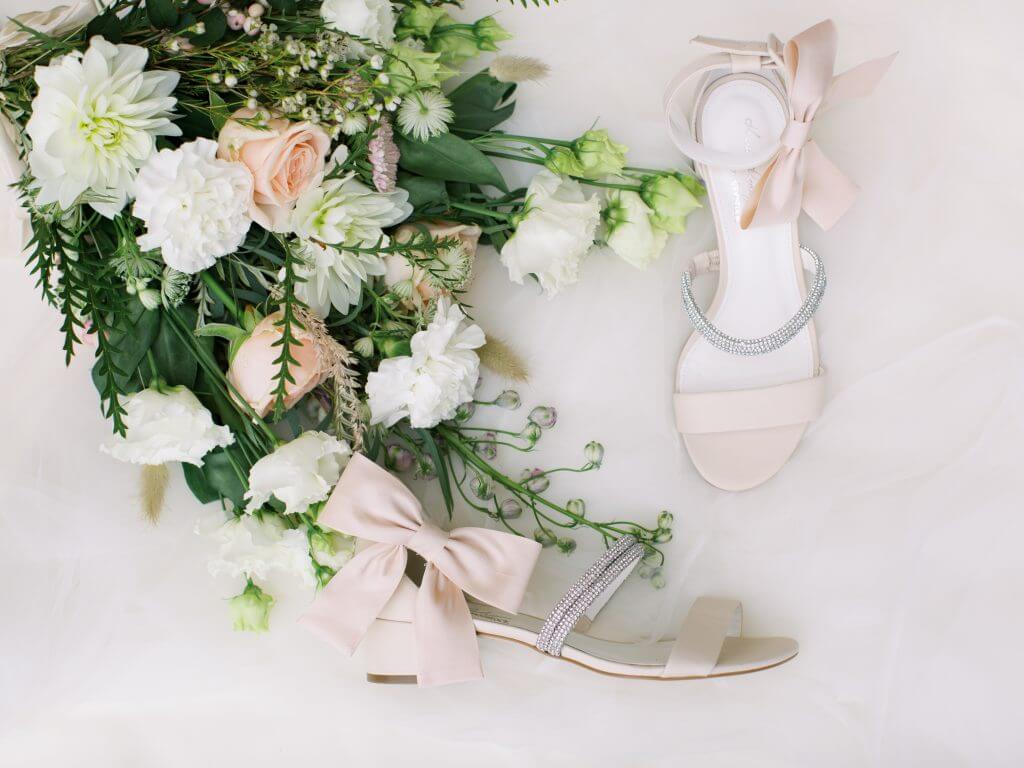 Say no to the strapless look
One other intriguing aspect of the French approach to bridal style is an aversion to the strapless dresses that are often so popular elsewhere, which appears to be down to a preference for a more 'down to earth' and effortless vibe among Parisians.
Crispin again: "We don't have any strapless [dresses] here. The strapless is the tricky one, I think – I feel like you should look like yourself on your wedding day and wear something similar to what you would normally wear… none of the French do strapless at all; they're all about feeling comfortable and looking effortless."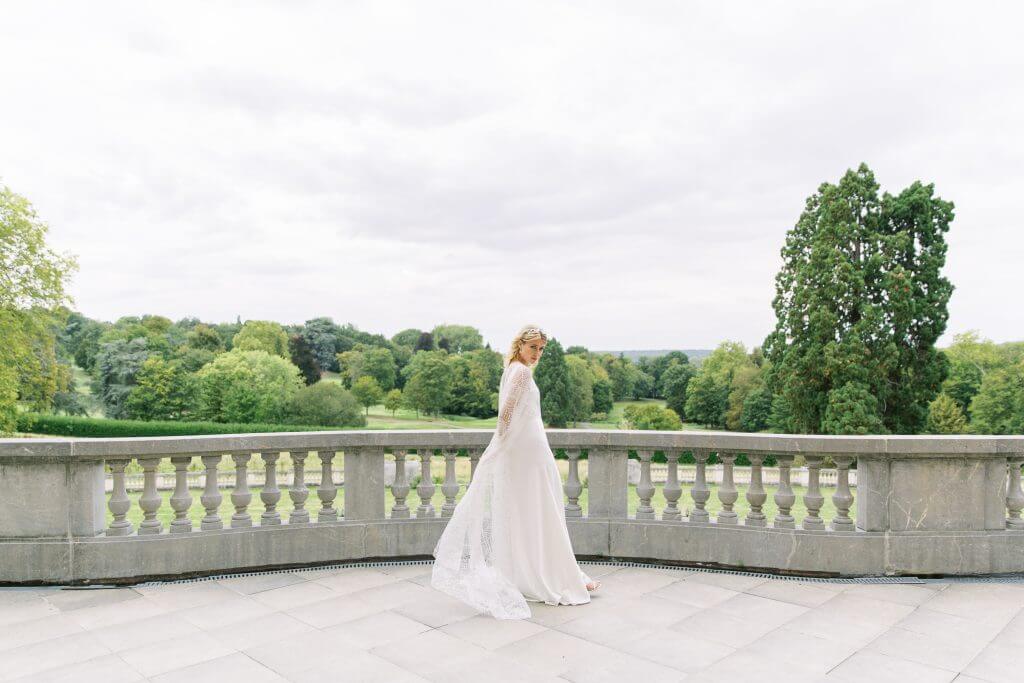 Embrace the veil
In the words of Paris-based wedding gown designer Delphine Manivet, "Parisian brides are not at all against wearing a veil and they actually seem to like this tradition a lot. It can bring a magical thing to the dress."
However, fellow designer Elise Hameau has said that French brides who do opt for a veil "usually want it very precious, in silk tulle with the Calais lace – something that they'll be able to pass on from generation to generation."
There is certainly no shortage of ways to inject a few doses of French sensibility into your wedding dress, as can be an especially good strategy when you are planning French-style nuptials at a suitably French venue – such as our own fairytale property, Château Bouffémont.
Why not enquire today about how we could play our part in making your dream Parisian wedding a reality at our resplendent former noble residence?
Keep in touch at @chateaubouffemont
Photo credits @dianesoterophoto