The Château Bouffémont Vlog N° 012: Deck the halls Château Bouffémont style!
Christmas is coming and at Château Bouffémont we love to go all out for the holiday season. After all, Christmas is all about spending time with loved ones and treating them to something really special, and what could be more special than celebrating the festive season in a beautiful French chateau?
Here, we go behind the scenes with Parisian-based florist, decorator and friend of the château Akiko Kovacs to bring you ideas for decorating for Christmas Château Bouffémont style!
The decoration created in the Grand Salon is elegant but simple enough to reproduce at home using Akiko's top five Christmas decoration ideas: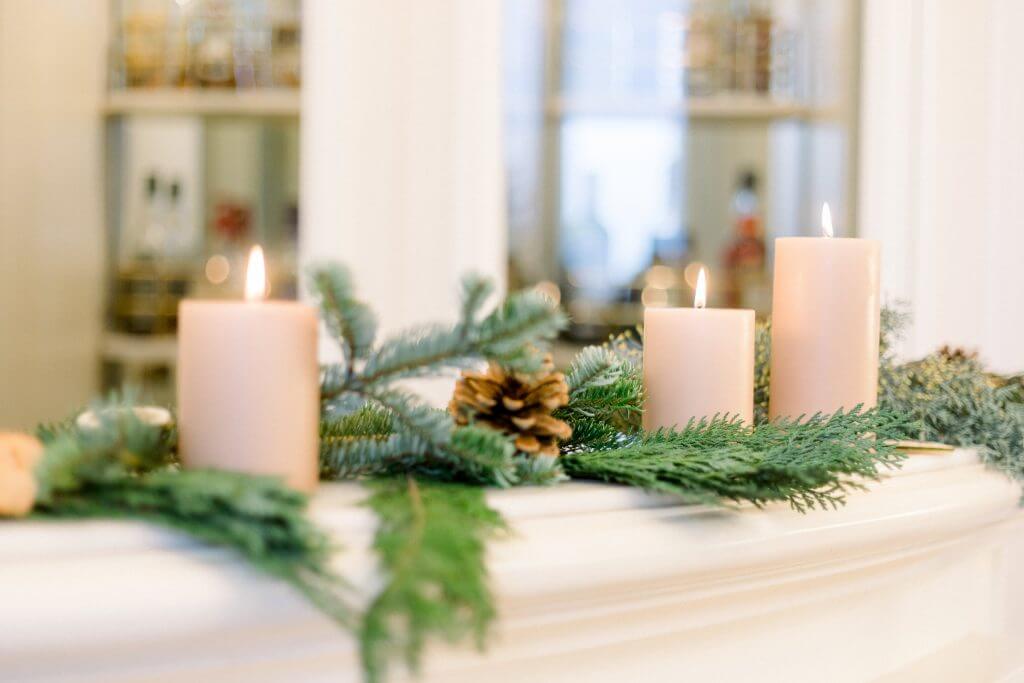 Tip n°1: Use candles to create warmth
Candles instantly bring warmth to a room so you can use these both on the mantlepiece and on the table, the more the merrier!
Tip n° 2: Get creative with your Christmas greenery
You can use greenery to create movement and volume both on the mantlepiece and the table. Making your own garlands for the table is easy: either just position the greenery or attach pieces together and drape them off the table. You can also add dried fruits, ornaments or candles for more variety.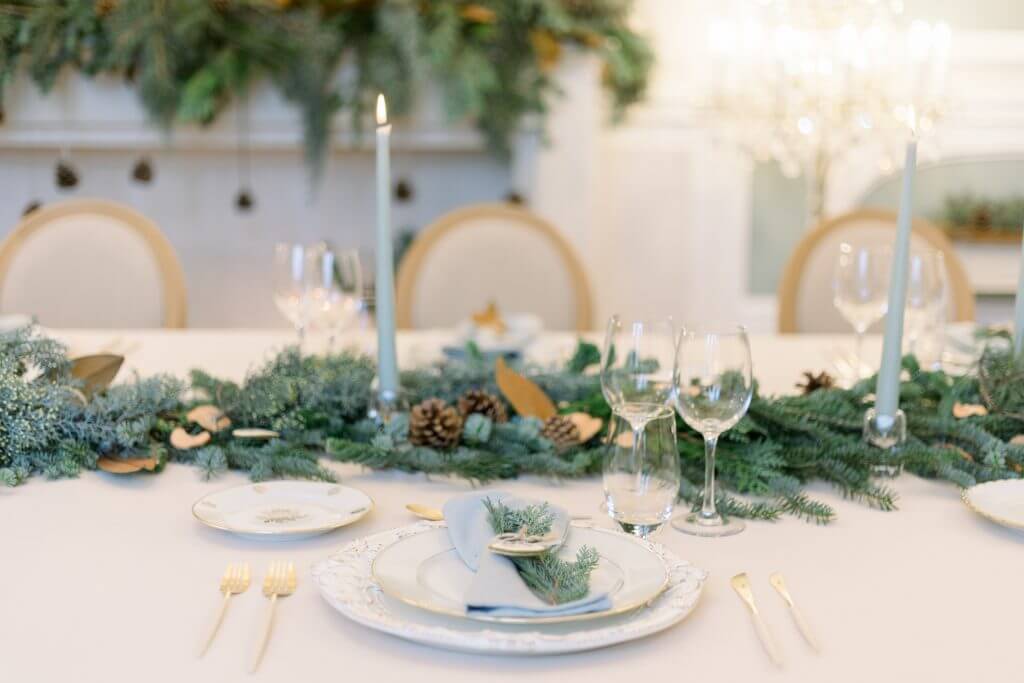 Tip n° 3: Christmas ornaments: mix it up
Use lots ornaments on the Christmas tree to fill the space, but remember to mix different sizes, colors and shapes to keep things fresh and interesting.
Tip n° 4: Christmas tree details
Don't forget to think about the base of the tree when decorating for Christmas, the details really count when decorating your home or Christmas party venue. We suggest covering it with gifts for a classic look or with a basket for something more original.
Tip n° 5: Christmas tree decorations: Save the best till last 
When decorating your Christmas tree, start with your basic ornaments and position these first, then add in your more special ornaments. Remember to position them at different heights to create depth.
So, now you have our five top tips for bringing some Parisian elegance to your festive decorations.
But if you would prefer to experience the real thing and are looking for a Christmas party venue for your family vacation or celebration then check out our website for all the details.

Photography by Daria Lorman @photographerinparis