Each week during lockdown our General Manager, Sarp Gogebakan, has been live on Instagram for Let's Talk Weddings – a series of interviews with Château de Bouffémont vendors offering inspiration and useful tips on weddings and events. This is the final episode of the series as lockdown restrictions have been almost entirely lifted in France, but don't worry we will be back soon with some great new concepts, as activities at the château gradually pick up!
Last week, for our final interview, we spoke to Stéphanie Boutet-Fajol the founder of SacreBleu, a Paris-based travel agency specialized in personal assistance and unique experiences in Paris and the surrounding area.
SG: Hi Stéphanie, great to see you! Obviously, the travel industry has been heavily impacted by the current crisis. What are your tips for adapting your travel arrangements at this time?
Good travel insurance and exclusive experiences
SBF: Yes, it's a very difficult time but there are some very practical things you can do. Firstly, get good, comprehensive travel insurance that will cover you in case of any new restrictions. Then we can do a lot of things to help you feel safe, like making sure you have the same driver and the same guide throughout your trip and creating exclusive experiences by privatizing museums or restaurants or bringing in a private chef. There will definitely be a trend towards these kinds of exclusive experiences going forward and they are not necessarily ridiculously expensive when you share the cost as a group.
SG: A lot of our guests at the château like to combine their event – birthday party, anniversary celebration, family reunion or wedding – with a vacation. How can you make sure everyone has a good time?
Adapt to the host and the group
SBF: First of all, it is really important to speak to the person who is the focus of the celebration (the host) and make sure you adapt to what they like and want. Then you need to consider the make-up of the group and all their specific requirements: What age groups are involved? Does anybody have any dietary requirements? Based on this you can decide what you can do on and off-site. When you are staying in a beautiful location like the Château de Bouffémont you can do a lot on-site. I particularly recommend organizing wine or cognac tastings or a fantastic meal with a private chef and sommelier. We can also set up all kinds of activities in the gardens or the rooms of the château, so there are a lot of options.
SG: And in terms of off-site activities what are your favorite recommendations for things to do in Paris and the surrounding area for this type of family and friends' trip?
Do the "tourist things" first
SBF:  We always try to get the most touristy things done and out of the way right at the beginning of a trip – so typically a city tour, the Eiffel Tower and so on. Then we can get on with creating some unique experiences: private boat tours or dinners on the Seine, cooking classes, food tours, restaurant experiences where you meet the chef. One very popular activity with teenagers is a motorbike and side-car tour of Montmartre. Outside of Paris my top recommendation is to visit the Champagne region, it's much closer than Normandy or the Loire Valley so you can do it as a day trip and there are lots of great things to do there besides champagne tasting of course!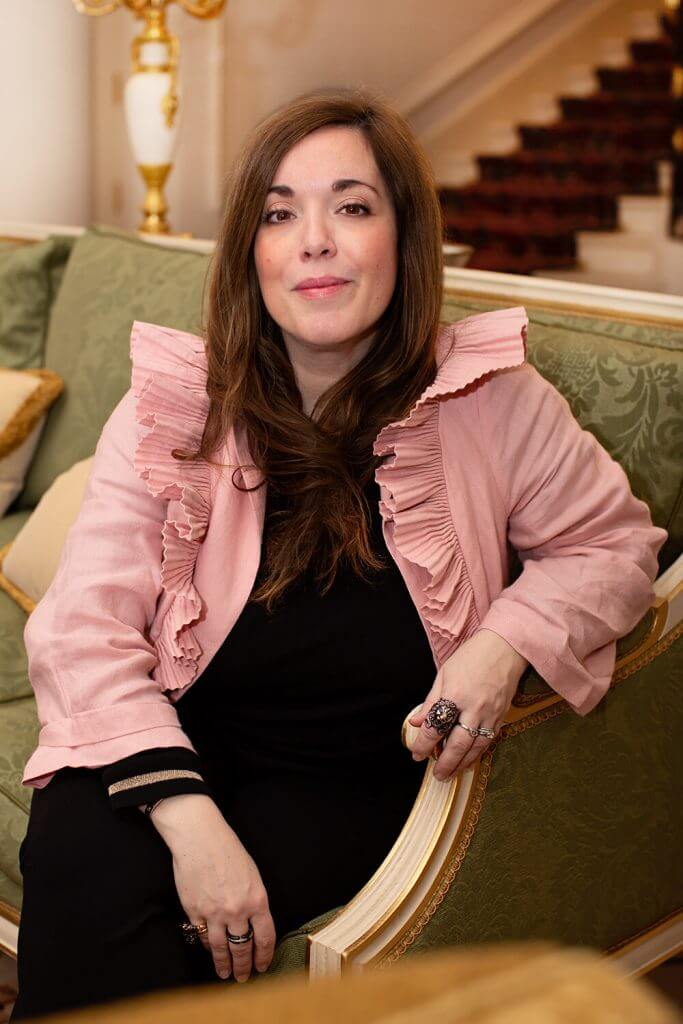 SG: Any last thoughts about the future of travel?
Stay optimistic!
SB-F: Well, it's obviously going to be a tough year and we still don't know exactly what's going to happen but nobody is saying they are going to stop travelling because of this so we need to stay optimistic. I'm sure that 2021 will be an amazing year and 2022 will be crazy!
Keep in touch at @chateaubouffemont