Each week during lockdown our General Manager, Sarp Gogebakan, has been live on Instagram for Let's Talk Weddings – a series of interviews with Château de Bouffémont vendors offering inspiration and useful tips on weddings and events. Despite the easing of restrictions here in France we're having such a good time doing these interviews that we will continue our series until at least the end of May.  
Last week we hooked up with Chantelle Streete, Executive Planner at Kiss Me in Paris to talk about a concept that is really taking off right now: elopements and intimate weddings.  Kiss Me in Paris has been specializing in these types of wedding since the firm opened its venture here in the capital of France in 2013.
SG: Hello Chantelle, it's great to have you here with us today. Perhaps you could start by explaining exactly what an elopement is?
Maximum flexibility
CS: I would describe an elopement as two people going on a secret adventure. It's usually just the bride and groom, sometimes with one or two guests. It's a really great solution as it offers you maximum flexibility. People often confuse elopements with intimate weddings which are really just like normal weddings but with a smaller guest list, whereas an elopement is very different.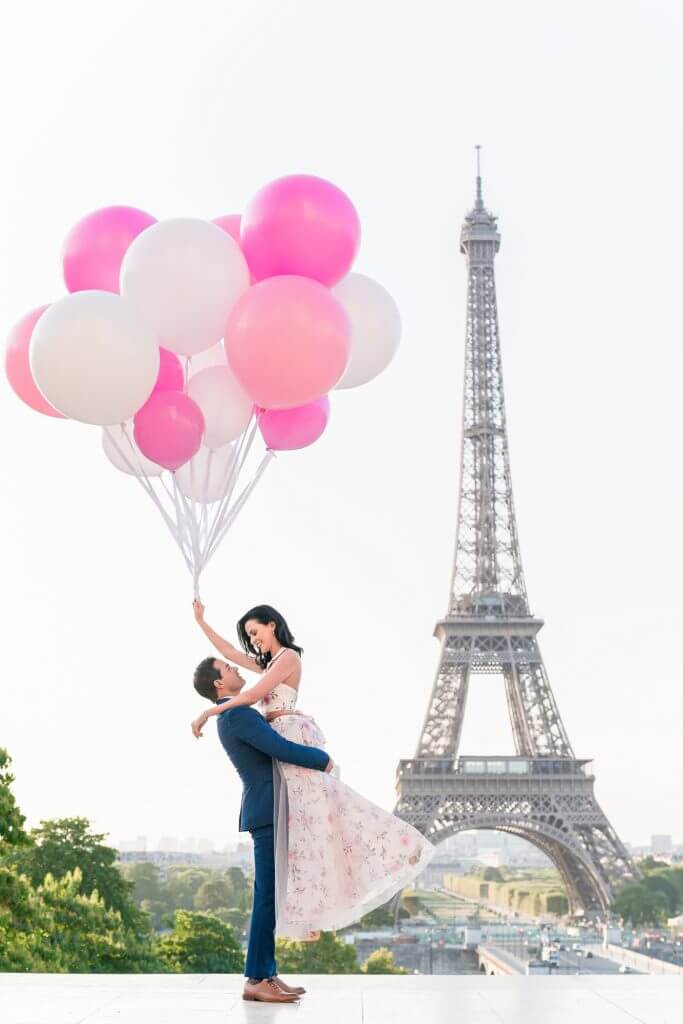 SG: Great, so if a couple is interested in an elopement where do they start in terms of planning?
Package or bespoke service tailored to your wishes
CS: The process ideally starts at least 10 months ahead of the planned date. We speak with the couple in detail to get to know them and work out if they need a package or bespoke service. Then we establish a general timeline so they what to expect. After that we set the budget and select the vendors and venue accordingly. In terms of the aesthetics we ask couples to make a Pinterest board which we turn into a vision board before working on the final timeline. On the day we are there as a calming presence and to make sure everything goes as smoothly as possible.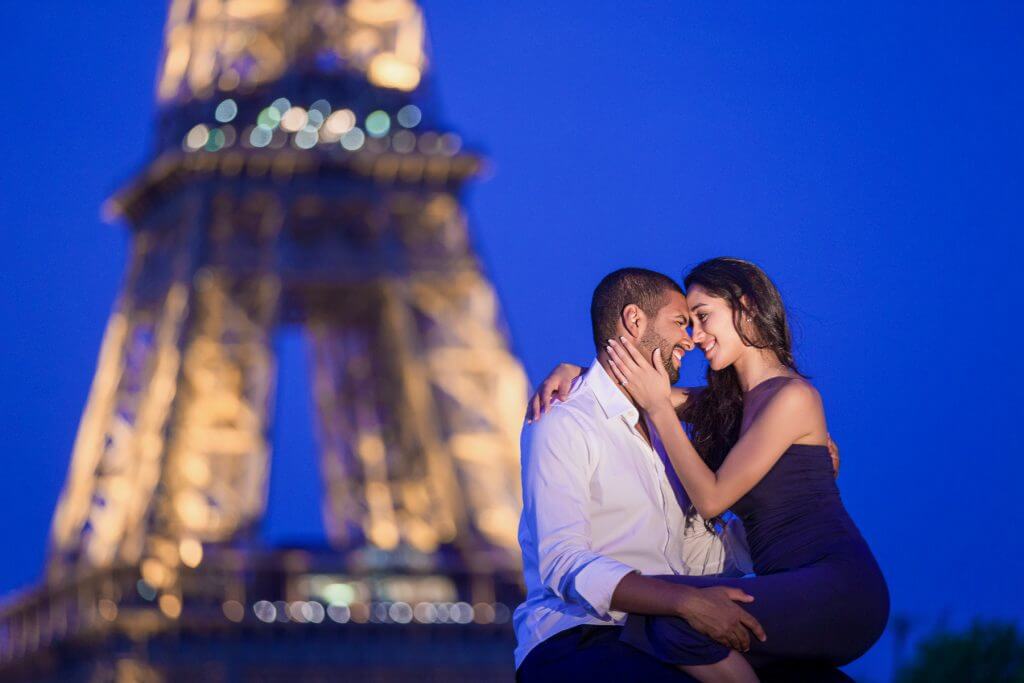 SG: What kind of vendors do you need for an elopement?
An officiant and photographer are mandatory
CS: An elopement is different from a standard wedding so the only mandatory vendors are the officiant for the ceremony and a photographer. Depending on what you want you might then add in a florist, a venue, musicians, hair and make-up, a videographer and maybe a car service too, especially if you're doing a photoshoot around the city.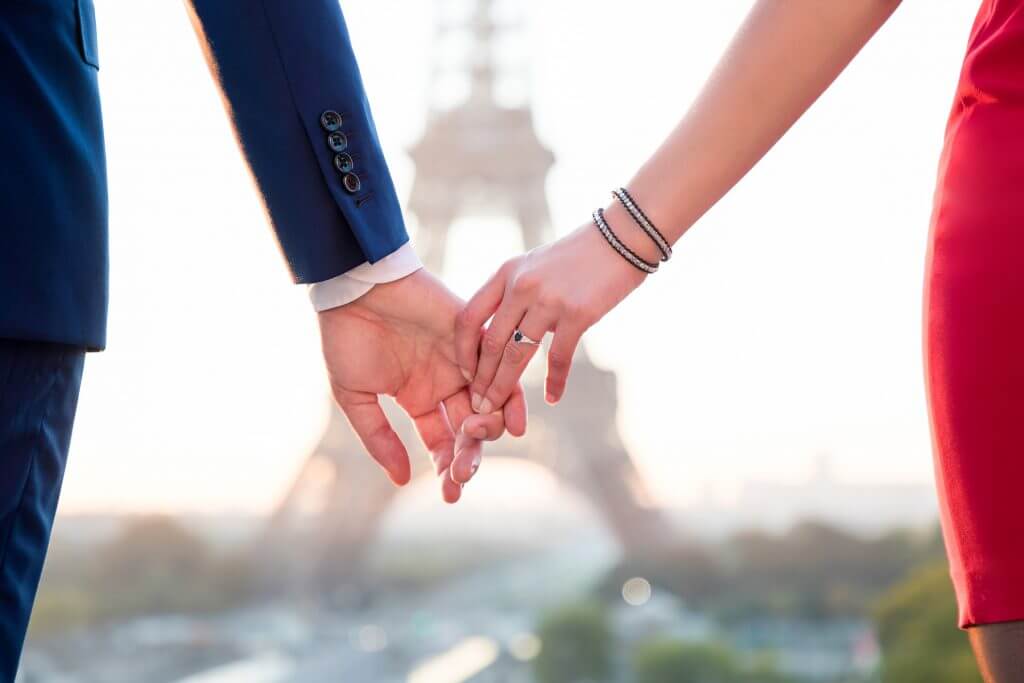 SG: How does the ceremony work?
A symbolic ceremony is easier to organize
CS:  It is theoretically possible to organize a legal wedding ceremony in France but there are a lot of administrative restrictions – not least having to live in the city where you get married for at least forty days! So, it's much easier to organize a symbolic ceremony with the officiant of your choice, religious or otherwise.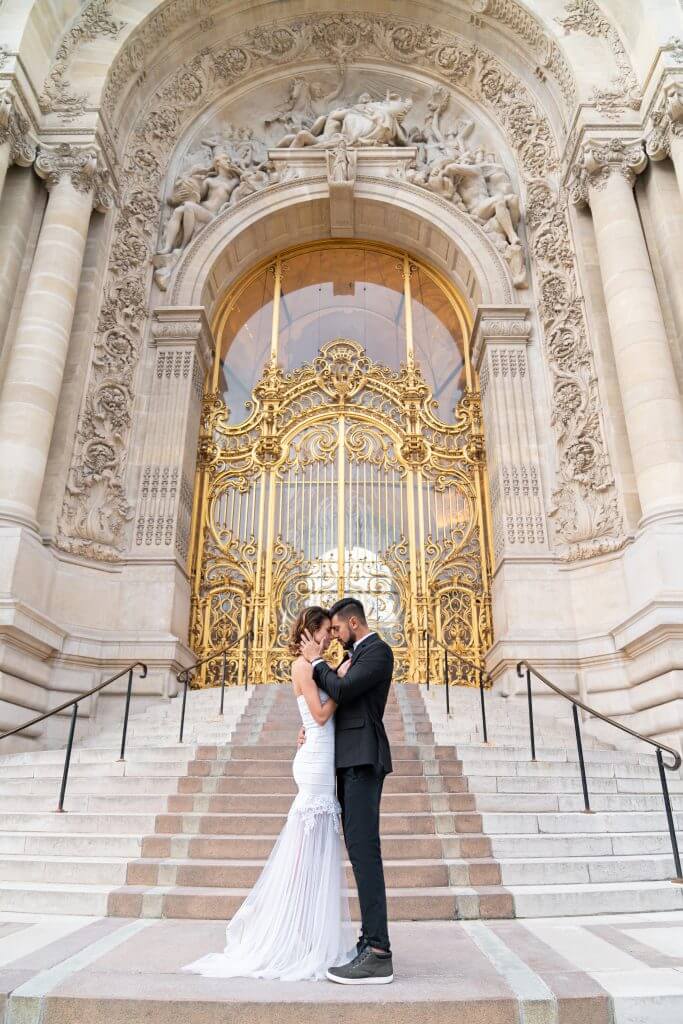 SG: What are your top tips for couples planning an elopement wedding?
CS: Well I have plenty of advice for brides and grooms who want to elope!
– Plan early to guarantee you get the vendors you want.
– Communicate, communicate, communicate, it's really important, especially if you're planning a bespoke wedding with a dedicated planner to be very clear about what you want.
– Write your own vows, your wedding is a rare opportunity to think about everything that has brought you to this point, to put it into words and say them out loud. It will mean you're really invested in the ceremony.
– Trust your vendors, remember that you've selected the best vendors for the job and trust them to make sure everything goes smoothly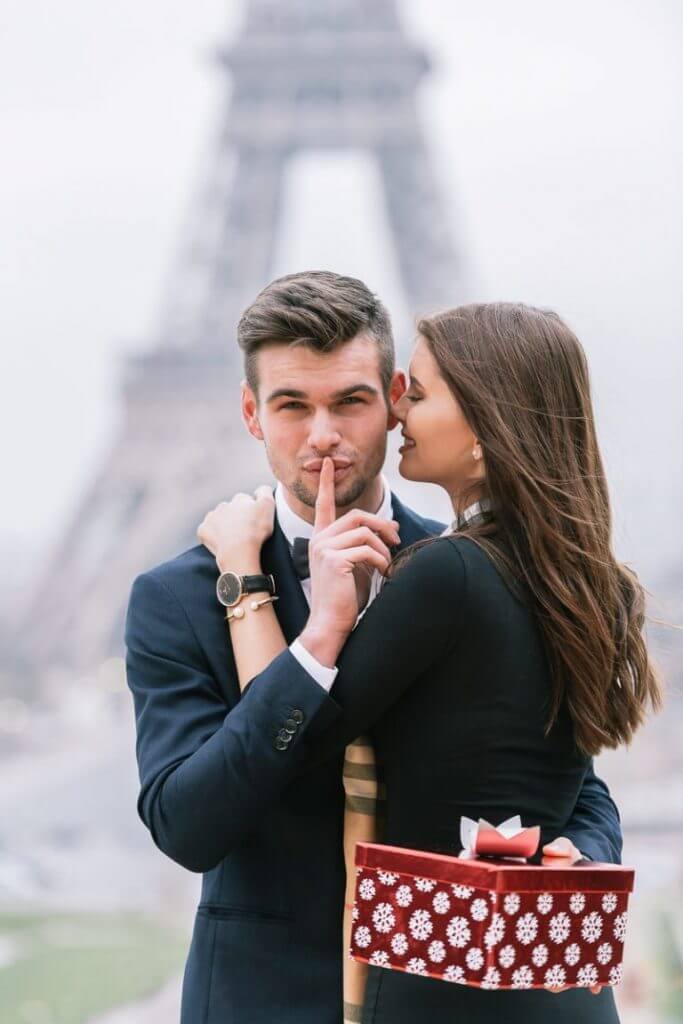 Keep in touch at @chateaubouffemont