Green is an unusual choice for a wedding color palette but this wedding inspiration shoot at Château Bouffémont designed by Details Depres and Laura Andrea Wedding and shot by Aude A Deux Ailes shows how it can be used to create a truly amazing look in this modern take on a traditional estate wedding.
The shoot tells the story of the wedding of a Sino-French couple Jialin and Jean-Charles at a classic French chateau. Jean-Charles offers his bride a replica of the jade pendant that her grandmother always wore. This token of his affection is the centerpiece of the shoot and the color scheme that runs through the wedding design.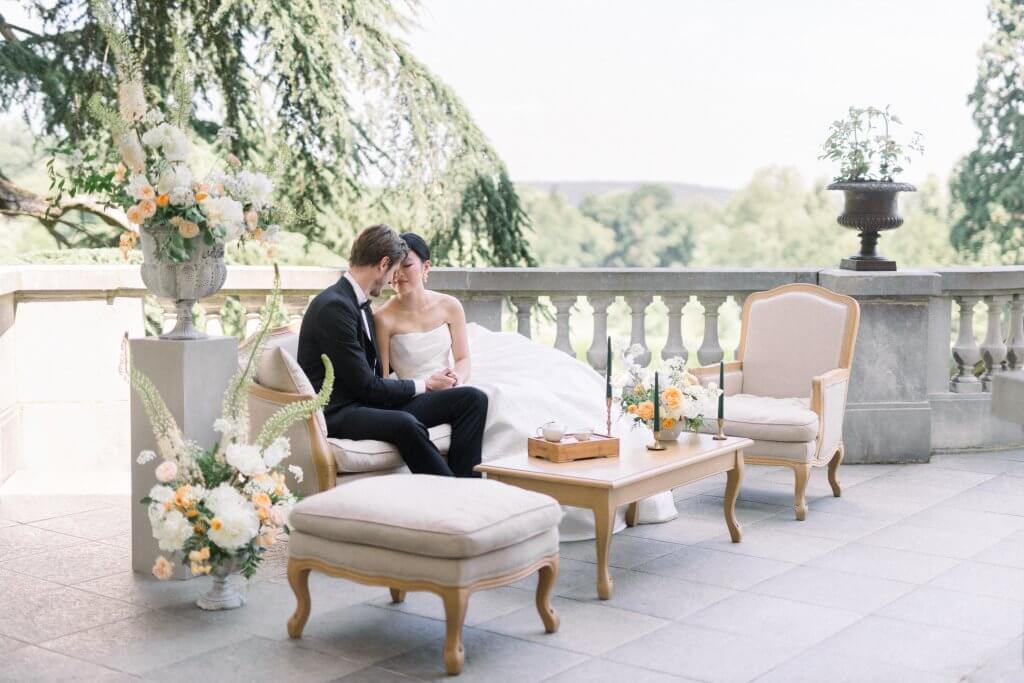 From this starting point, shades of green from pale mint, through to dark emerald and striking jade are used across all aspects of the wedding design.
The wedding flower design by Histoires Sauvages offsets the various shades of green with white, salmon and soft orange flowers mirroring the bride's peach skin tones and the color of her engagement ring. This creates perfectly-balanced flower compositions including the wedding bouquet and the decoration for the cake table and reception tablescape which also features rich green table runners and candles for a truly refined and elegant look.
The wedding stationary from Promesse Graphique also makes use of this vibrant green and pays tribute to this outstanding luxury wedding venue, featuring a bespoke imprint of Château Bouffémont.
Even the Synies' Paris wedding cake celebrates this unconventional color, with its jade icing enhanced by an airy wrap-around finish of white and gold petals.
The color scheme is perfectly suited to a fine art wedding set against the backdrop of the muted tones of Château Bouffémont's exceptional architecture and the natural greenery of the surrounding gardens and countryside. It gives this French chateau wedding a fresh, contemporary look thanks to its unique, unusual choice of colors.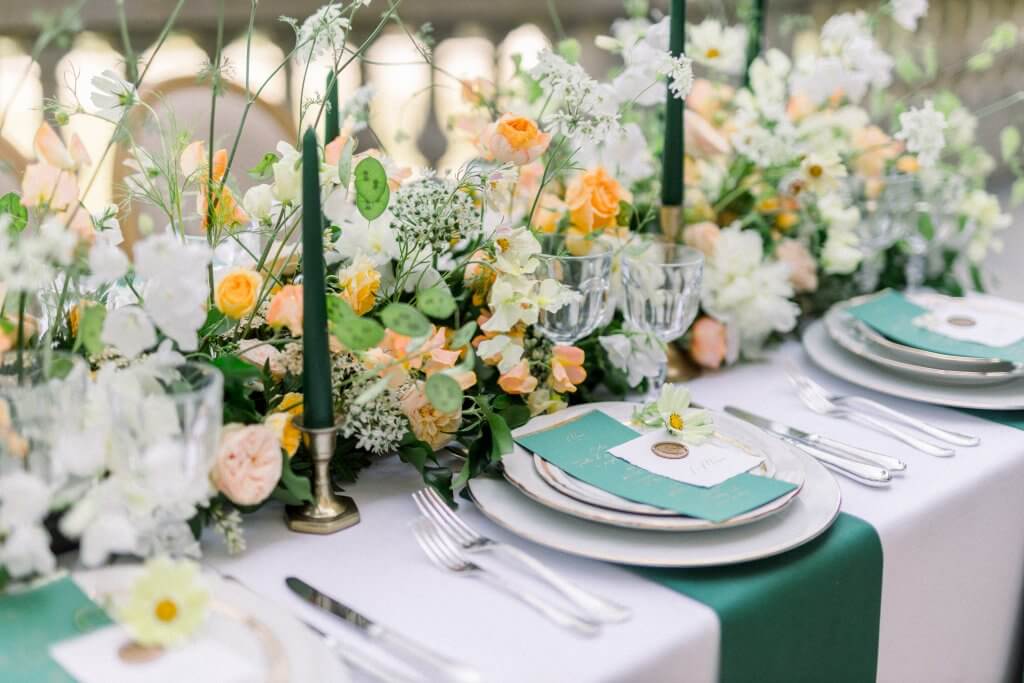 Planning your own French chateau wedding? Make sure to request our latest brochure for full details of our wedding services and rates with bespoke exclusive hire options starting from 8,300 Euros.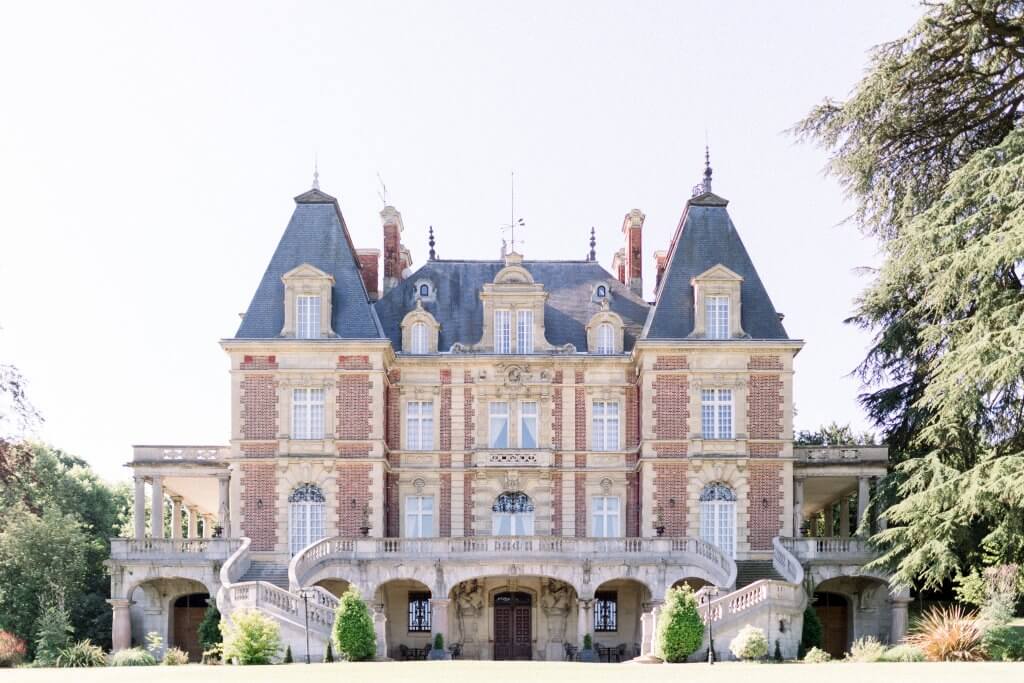 Keep in touch at @châteaubouffemont