Our series "Château Bouffémont Live" features interviews with guests from the world of events and weddings to provide you with expert advice and insider insight. As the 2022 wedding season gets into full swing, Château Bouffémont's General Manager, Sarp Gogebakan, spoke to lawyer-turned-wedding planner Marie Chicchirichi about how to take the stress out of wedding planning, and how to decide if you really need a wedding planner.
SG: Hi Marie, we're so pleased to have you with us today, can you start by telling us a little bit about yourself and what attracted you to wedding planning as a career?
MC: So, I actually got into wedding planning when I was organizing my own wedding. I couldn't find the right wedding vendors and services to create the experience I wanted and realized I probably wasn't the only person in this situation so I decided to train as a wedding planner. I specialize in destination weddings inspired by nature and by the wedding venue, from which I draw a lot of inspiration for the wedding style, colours and design.
SG: Couples often ask us if they really need a wedding planner: what are the advantages of using a wedding planner?
MC: The main advantage is to be supported and advised throughout the process. Your wedding planner will tell you what order you need to do things in, which vendors to choose to achieve the desired result, will guide you step-by-step through the process, and manage things on the day. A wedding planner will think about all the details a couple might forget and will take the stress out of the planning. They can also suggest innovative ideas to make the day really special. Using a wedding planner also means you will keep to your budget.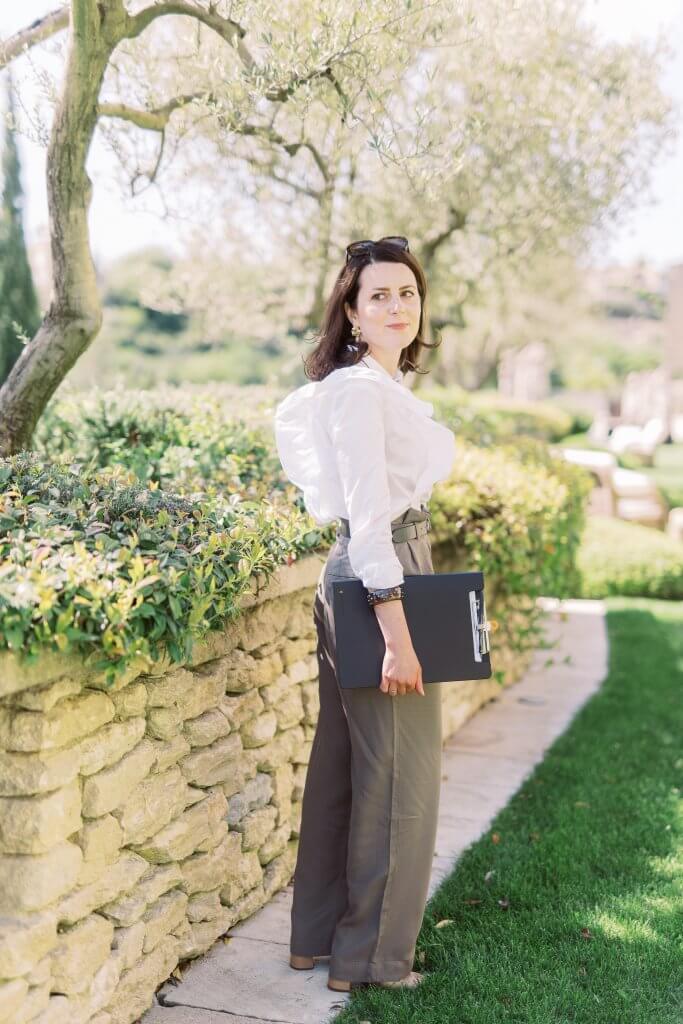 SG: Let's talk about the different planning stages, what information do you ask couples for when you first meet with them?
MC: When I meet a couple for the first time I need to find out if their vision of their wedding is something I can help bring to life or not, so I try to fully understand their needs to produce a proposal aligned with their vision. I'll need to know exactly where they want to get married, how many guests they want to invite, whether they want a religious or non-religious wedding ceremony etc.
SG: What about on the wedding day itself, what is your role on the day of the wedding?
MC: My main role is to be available to the bride and groom, as a kind of personal assistant, my team and I are also there to welcome the vendors and the guests, to make sure everything runs as planned and to time – which is very important. We handle any unforeseen events so the bride and groom don't have to worry about anything. We also act as the master of ceremonies telling people where they need to be and what they need to do at each stage of the day.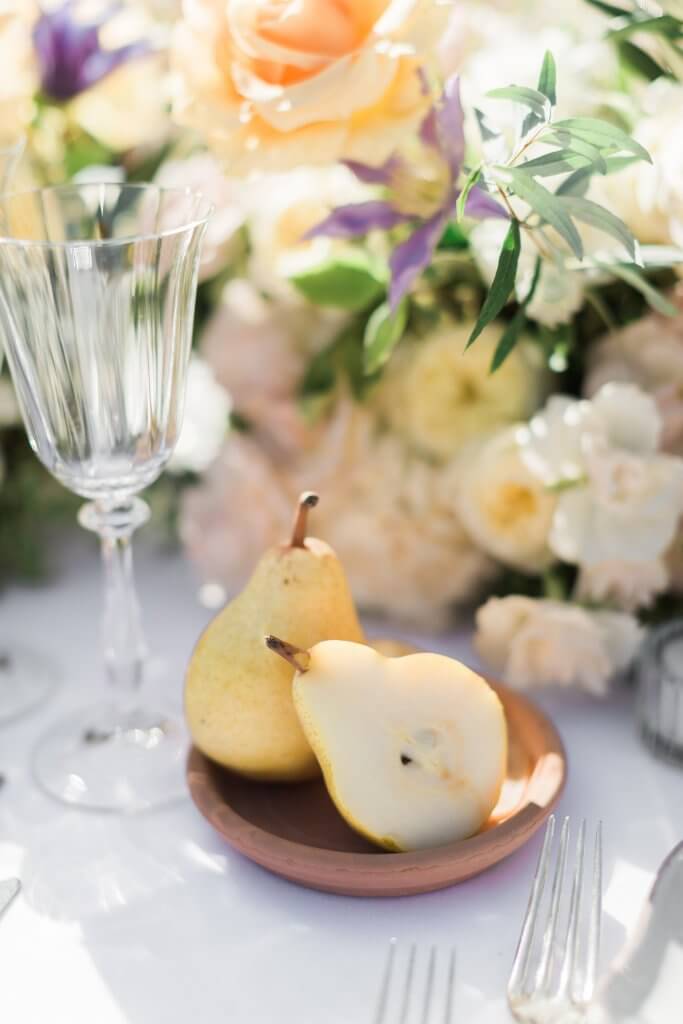 SG: One thing a lot of our couples ask us about is the timings for each part of the wedding, can you tell us a bit about how you manage this both before and on the day?
MC: So, first of all I ask the couple what they want, then I cross reference this with the vendors to establish what is feasible and how the logistics will work. Of course, the starting point is what the couple want, but it needs to be able to work in practice. Typically, a wedding will start the day before with a welcome dinner, on the day it will kick off with welcome drinks, followed by the ceremony, then a cocktail hour before the evening reception, and the next day there is usually a farewell brunch to wrap up the festivities. For the wedding day timings, I start with the start time for the evening reception and work backwards to reverse schedule the day.
SG: The 2022 wedding season is ramping up, how are your couples feeling about 2022? Are you seeing any specific trends emerging for weddings this year?
MC: This year, most of the couples I'm working with are simply very happy to be able to get married! Their focus is really on enjoying their special day and making the most of their loved ones. They are keen to grasp every opportunity to spend time together. So, this means some of our couples have actually increased their guest list and in some cases upped their budgets to be able to do more on the day.
SG: Finally, what are your top tips for couples preparing for their wedding right now?
MC: My advice to couples is to be yourselves both in the preparation and on the day to make sure your wedding day is meaningful and special to you. I also urge them to let go on the day because it will be over in a flash, so trust the professional vendors you have chosen to get the job done and don't worry about the details. Finally, I would say that couples should focus on the essentials, especially if they are planning a last-minute wedding, and of course I recommend that they get professional support from a wedding planner, it will save a lot of time and effort!
Keep in touch at @chateaubouffemont