As every event planner worth their salt knows, special celebrations tend to pass by in a flash – each meticulous arrangement gone in a swirl of champagne and conversational sparkle. One way to ensure that the memories last forever is by engaging the skills of a videographer, who can help you to capture and enjoy each moment for years to come. With this in mind we spoke to Tuan Nguyen, event film creator and frequent face here at Château Bouffémont, to pick the filmmaker's brain and discover how to record the magic of a special day you'll cherish for a lifetime.
Born-and-bred Parisian Tuan Nguyen has been in the business of event videography since 2011, working mostly in and around the capital and its suburbs with a loose-knit but loyal team of freelancers that he can call upon when required. Tuan estimates that he has probably participated in over 400 weddings, proposals and elopements during this period – so he definitely knows the most important things to focus on when planning out the video for the most important day of your life.
Known for our fairy tale setting and magnificently refurbished historical interiors, the Château Bouffémont feels perfectly tailor-made to double up as an opulently romantic film set. Tuan has been working with the Château for several years, visiting regularly to create his elegant proposal and wedding videos – as the filmmaker himself explains, "I love Château Bouffémont because it is a typical French château, and it's only for intimate events – this is what I prefer to shoot!"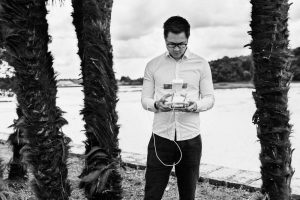 The harmonious balance between the intimate and the extravagant within our interiors means the Château can be made to suit a kaleidoscopic array of different moods – from shadowy sensuousness in the Dandy Lounge to dazzlingly sun-kissed champagnes on the front lawn, this setting is certainly always cinematic.  Tuan's favourite place to shoot is "the blue room upstairs, especially when shooting the bride. It's so spacious, and I love the welcoming atmosphere that comes from the blue and transparent chandelier, the blue walls, the stunning bathroom…" The videographer goes on to add that "it is a really luxurious room – I would love to stay here a few nights myself!"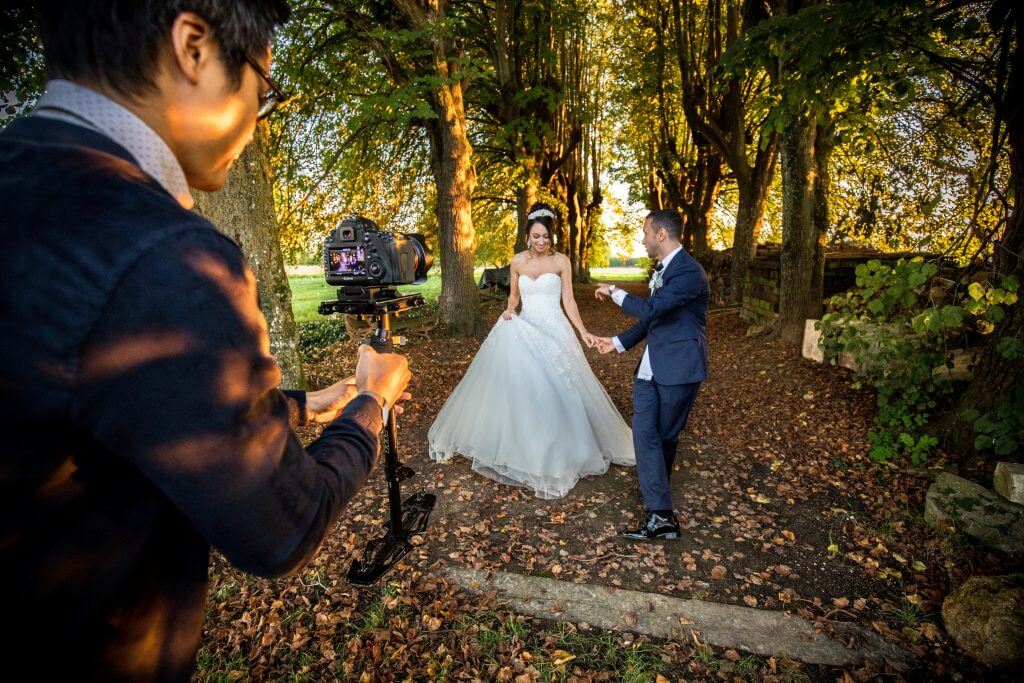 While he says that his wife might suggest otherwise, Tuan tells us that he is a romantic deep down inside – this is clear when we ask what the best thing about his job is, and the he explains that "The best thing is to be able to tell the story of the best moments of a couples' lives, by creating a video that they can keep forever." Tuan likes to work instinctively, trying to showcase all of the special details he can see in his pursuit of the perfect wedding film – from the beautiful details of the setting itself (such as grand staircases, chandeliers and mirrors), to emotive elements like the smile on the groom's face, the happy guests, and the colours of the sky outside.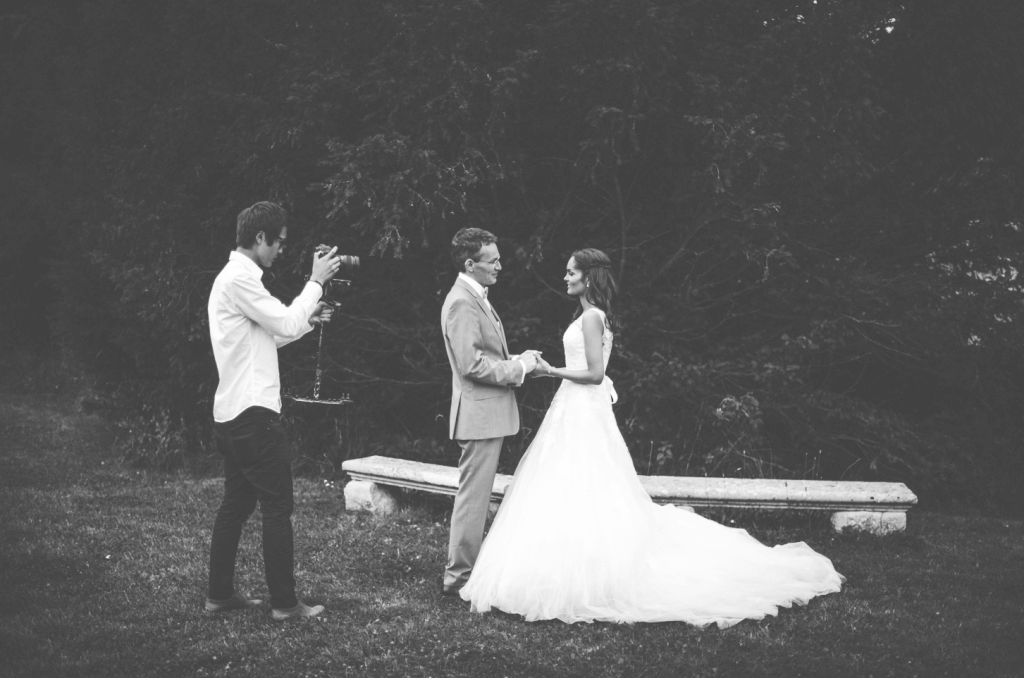 As well as making event videos all around Paris and beyond, Tuan sometimes also works in the music and fashion sectors – but the sparkle and magic of weddings always seems to draw him back. Admitting to having a hard-working workaholic streak, Tuan explains that he watches all kinds of films to draw inspiration for future projects, as well as going travelling whenever possible in order to pick up new ideas. Whatever his methods are, they seem to be working – as he captures the shimmering glamour and beauty of the Château Bouffémont whenever he comes to visit.
See you again next time, for more news from the Château!
Keep in touch at @chateaubouffemont