The Château Bouffémont Vlog N° 004 : How to Organise the Perfect Outdoor Wedding
Here at the Château Bouffémont, show-stopping events are kind of our specialty – and if it's a French chateau wedding package you're after, you're definitely in luck. A destination wedding in France provides a classically chic setting, with an outdoor wedding offering a great way to incorporate the beauty of local scenery into the occasion. Guests will love to enjoy the fresh air and greenery of an outdoor setting, often opting for seasonal florals and decorations to reflect the beauty of the seasons. Read on to find out our top tips for planning an outdoor wedding.
Our latest vlog, co-hosted by Jennifer Fox, an American wedding planner and long-time partner of Château Bouffémont, is packed with tips and tricks to help you pull of the most perfect outdoor wedding. She talks us through how the chateau recently organised an outdoor wedding supper for 40 people, after a ceremony held in the Grand Salon.
Read on below to learn more about how to organise a beautiful outdoor wedding when you stay at a chateau in France– or watch the full video to see how the team use our beautiful grounds to their very best potential.
Tip N° 1: Have a Back-up Plan in Case of Inclement Weather
This wedding took place at the end of June this year, during a scorching heatwave – but a true professional always has a plan in mind. Jennifer ensures that the guests stay cool during the ceremony by having it take place in the temperate and breezy space of the Grand Salon. This means that guests will stay out of direct sunlight, leaving them to concentrate and enjoy the proceedings in comfort – even if it was to start raining.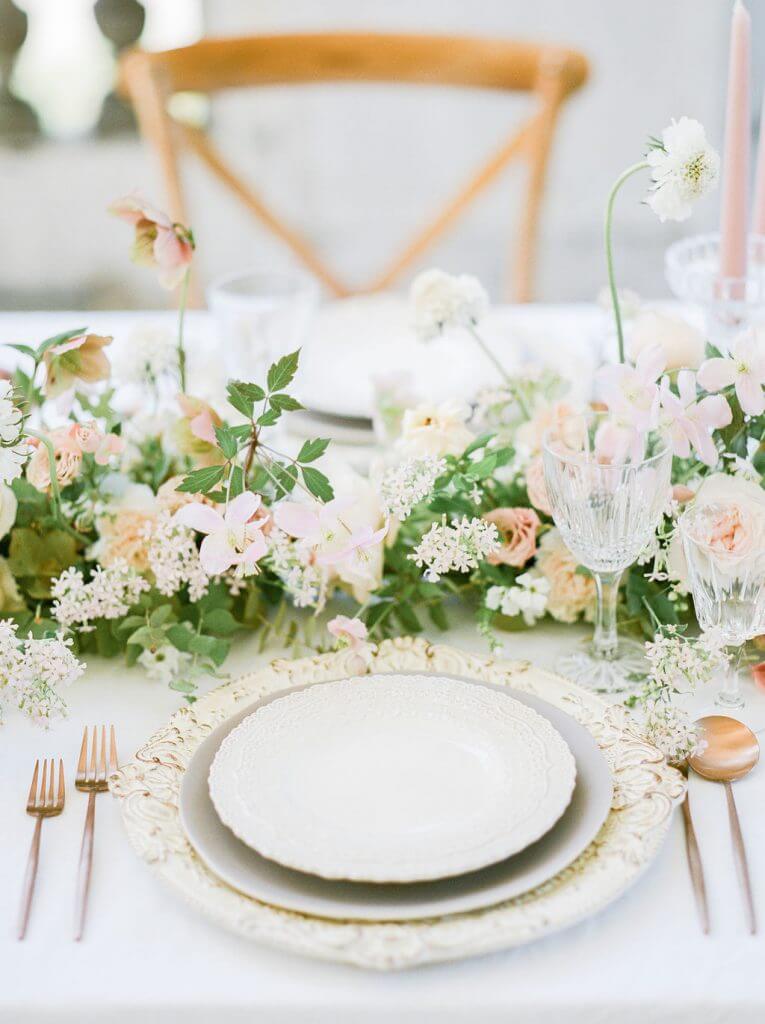 Tip N° 2: Base Your Design Concept on the Venue's Aesthetic
Château Bouffémont is home to a lot of gorgeous greenery – from the rolling lawns to the nearby forest, and even in the colour scheme of the Grand Salon itself. For this wedding, Jennifer maximises the venue's naturally fresh green colour palette by choosing decorative pieces that reflect the same organic and leafy feeling.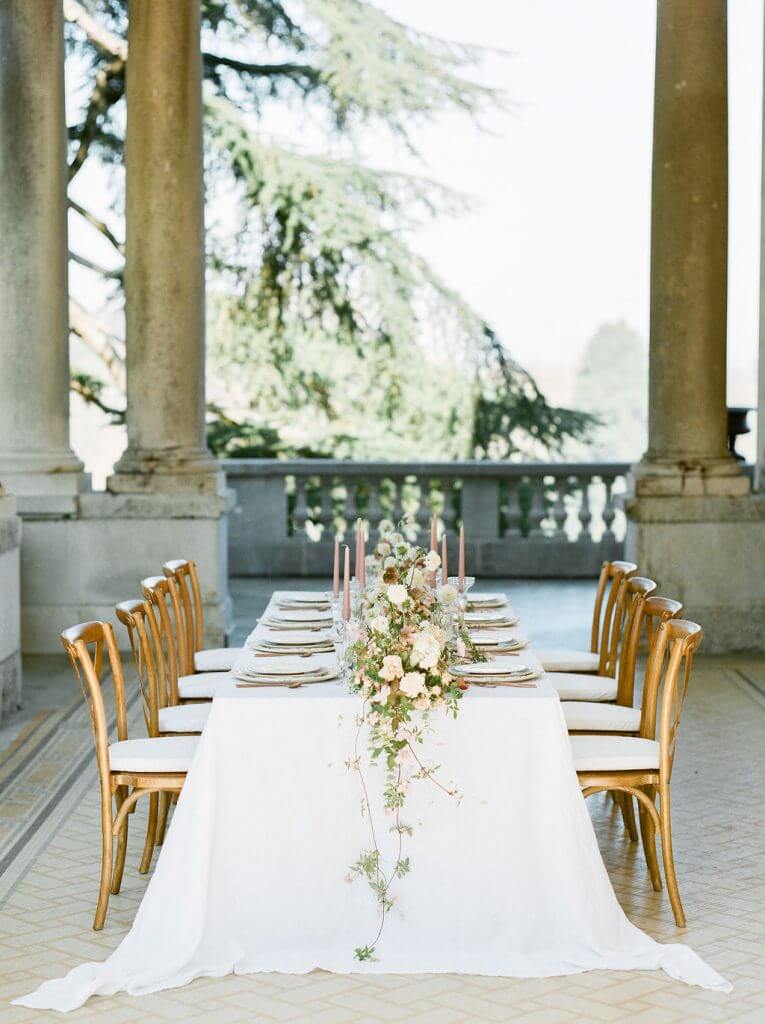 Tip N° 3: Choose Design Pieces That Reflect the Local Weather
Jennifer goes on to explain that no matter what your venue, whether it's a remote beach or a cityscape, you should make sure to choose design motifs that elevate and enhance the natural beauty of the place you're in – this is essential to create a fluidly elegant and fully harmonised setting. This should always be done with the local weather in mind – just as Jennifer and her team have done at the Château Bouffémont.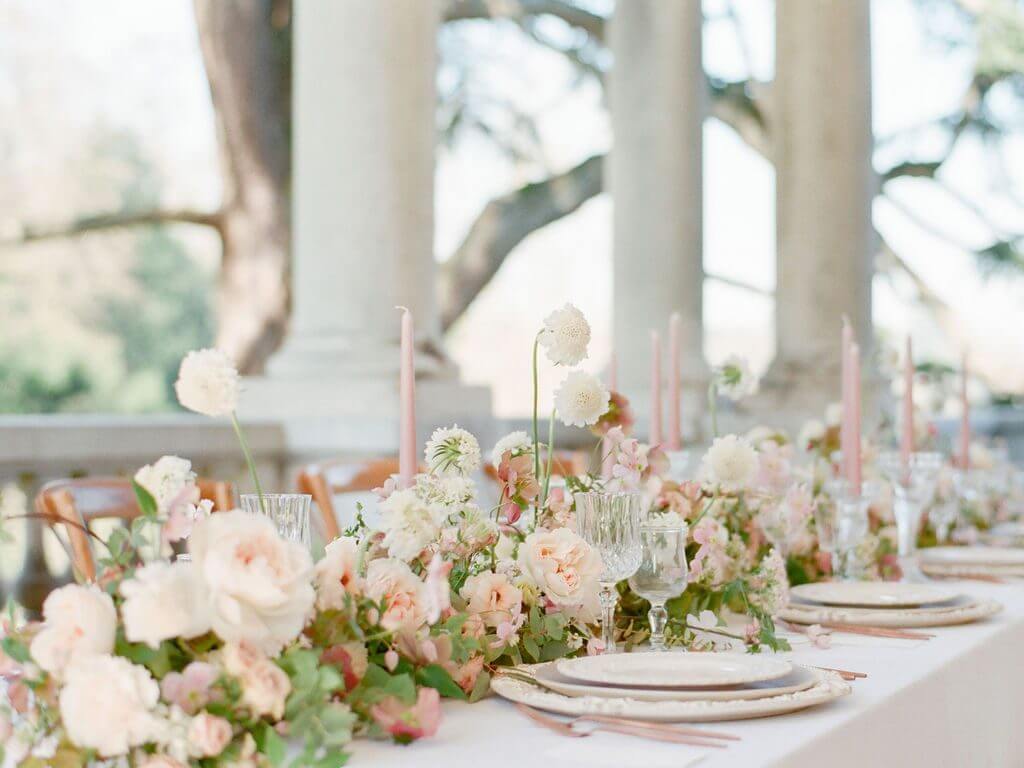 Tip N° 4: Use the Lighting to Your Advantage
As any photographer or planner worth their salt knows, the most magical time of the day is 'golden hour', the time just before the sun sets, when everything is bathed in a warm amber glow. When organising an outdoor event, you should use this perfect lighting to your advantage in any way possible. That way everyone looks extra beautiful, and your photos will be backlit and gleaming in the best possible way.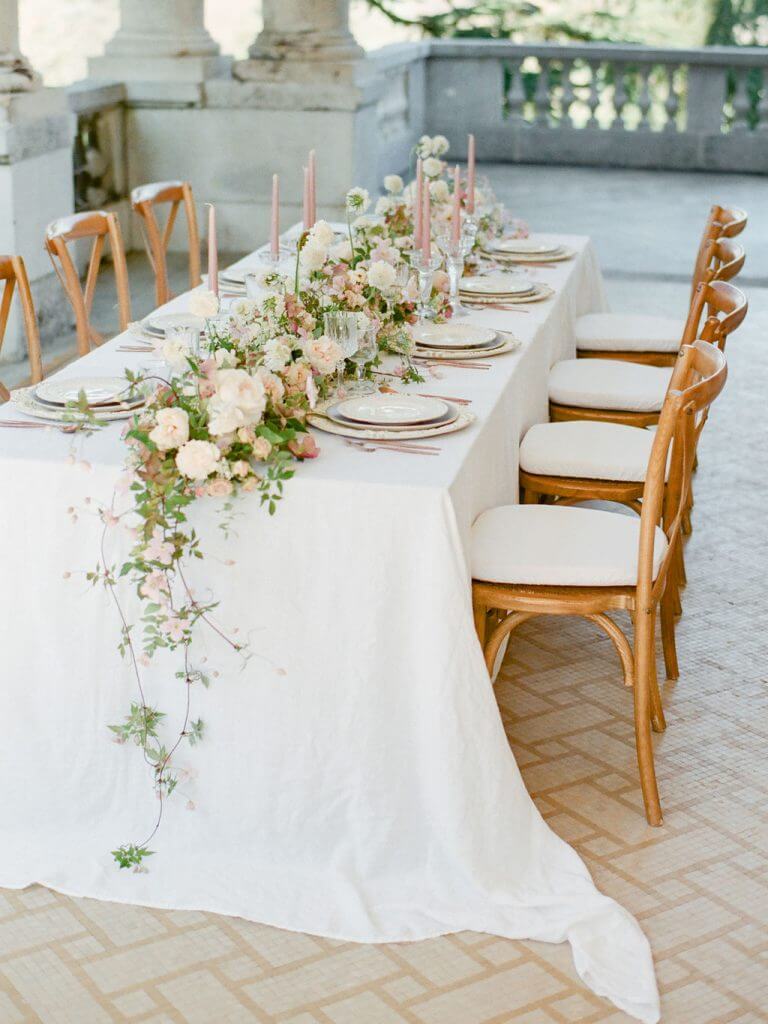 Hey presto – follow our tips, and you'll be pulling off a magnificent outdoor wedding with the Château Bouffémont in no time. Like and subscribe to see more content from us, and we'll see you again soon for more highlights from the castle!
Looking for a french chateau for wedding hire? Check out our website.
Photo credits: @gerthuygaerts