Our digital newsletter keeps you up to date with everything happening at Château Bouffémont – including recipes, interviews and activities in the local area
The Château Bouffémont is a dream destination for gourmands and foodies, thanks to our team's abiding love for all things delicious. This week we will share a tried-and-tested favourite recipe for sous-vide roasted pork belly.
This succulent treat can be served on a rustic board surrounded with rocket for a casual  family lunch, or refined and nestled against some charred hispi cabbage for a special occasion. Pair it with a juicy Grenache to cut through the fat of the belly, or with apple sauce and a zingy Alsace Riesling. In order to allow the pork belly to crisp up and the fat to render off perfectly, we recommend placing the strips skin side down (Step 9) for as long as possible.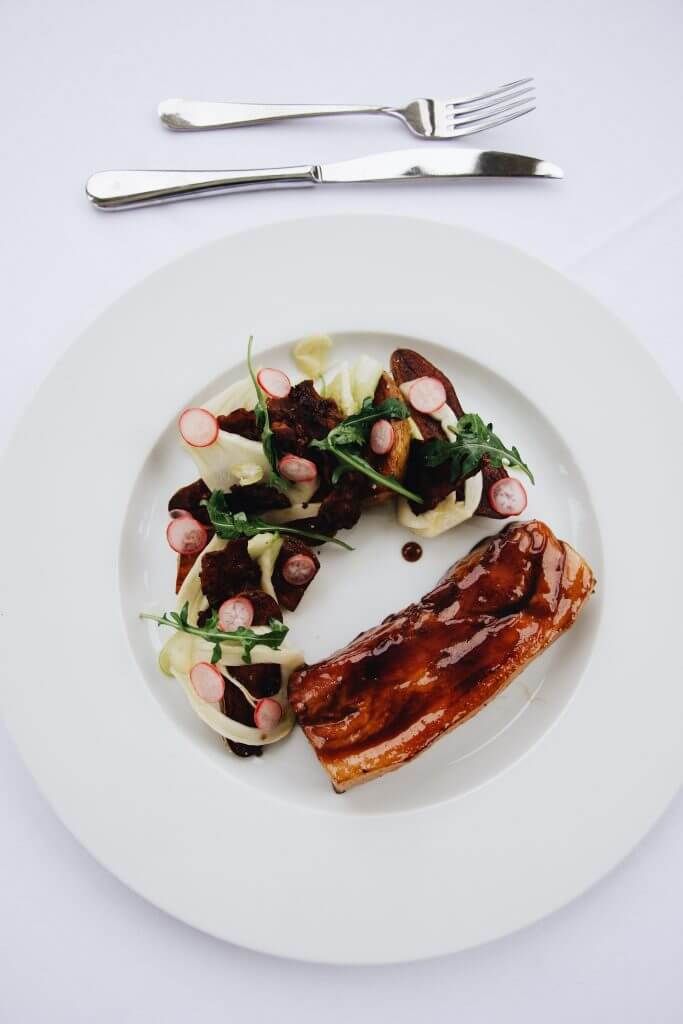 Sous-Vide Roasted Pork Belly
Ingredients:
4 generous slices of pork belly: 200g per person
3 fennel bulbs
600g tiny new potatoes
100g butter
50g maple syrup
2cl Xeres Vinegar
Serves four
Method:
1. Pre-order the pork belly from your favourite butcher. Opt for fresh, skin-on, centre-cut pork belly.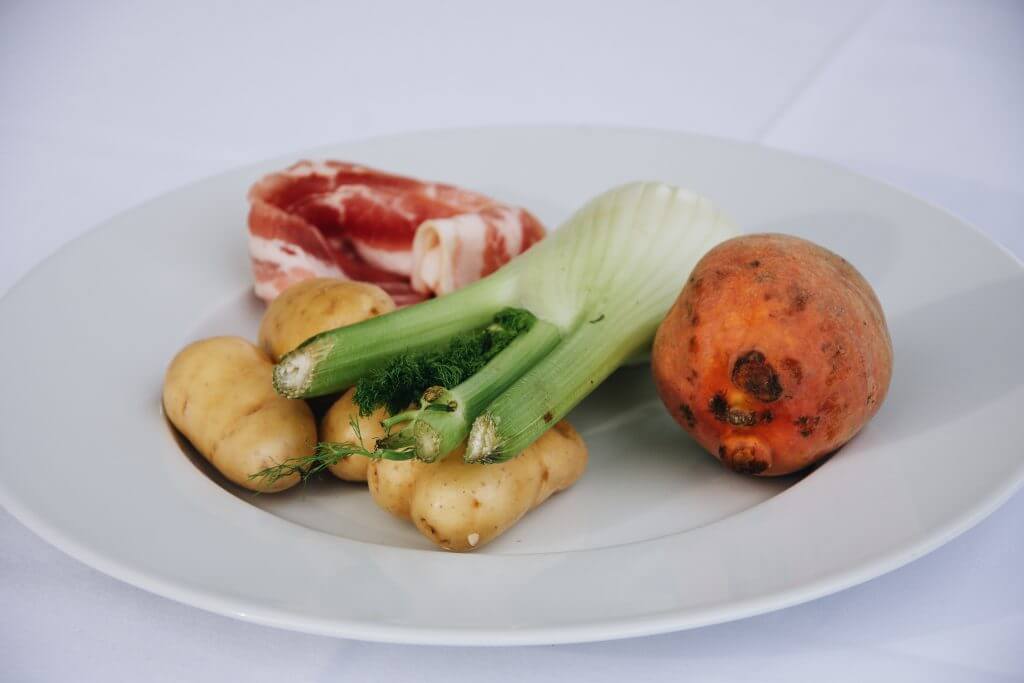 2. Add salt and pepper and a dried bay leaf, then place the pork slices in a large zip-locked or vacuum-seal bag.
3. Seal the bag using the water immersion technique or a vacuum sealer.
4. Place the bag in a 63°Cwater bath (sous-vide apparatus or another system).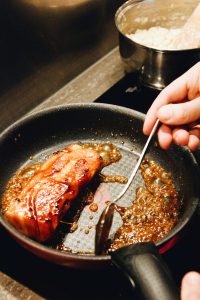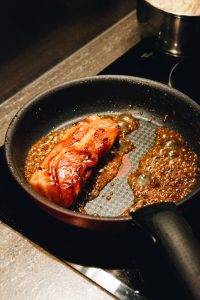 5. Set the timer for 24 hours and leave the belly to become a soft and tender prize for your patience.
6. The next day, clean the potatoes and cut in to halves, then place in a frying pan (in a single layer).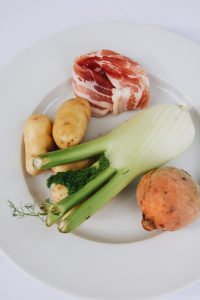 7. Add the butter, place the lid over and cook it low and slow for one and half hours.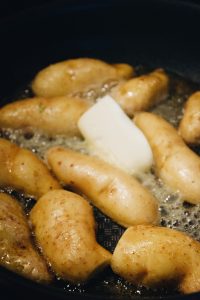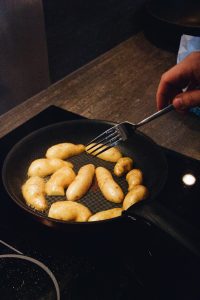 8. While the potatoes cook, finely slice the fennel, place in a bowl and add coarse sea salt, olive oil and a small amount of Xeres or Manzanilla.
9. Remove the pork from the bag and place into an already hot frying pan.
10. Brown off the pork slices, allowing the fat to render down for a few minutes, and add the maple syrup.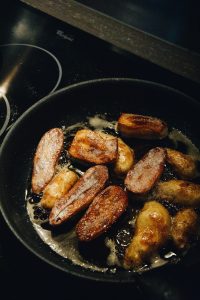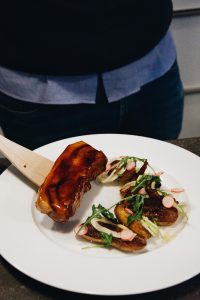 11. Place the golden pork slices and vegetables on a platter.
12. Present according to your own personal style and taste.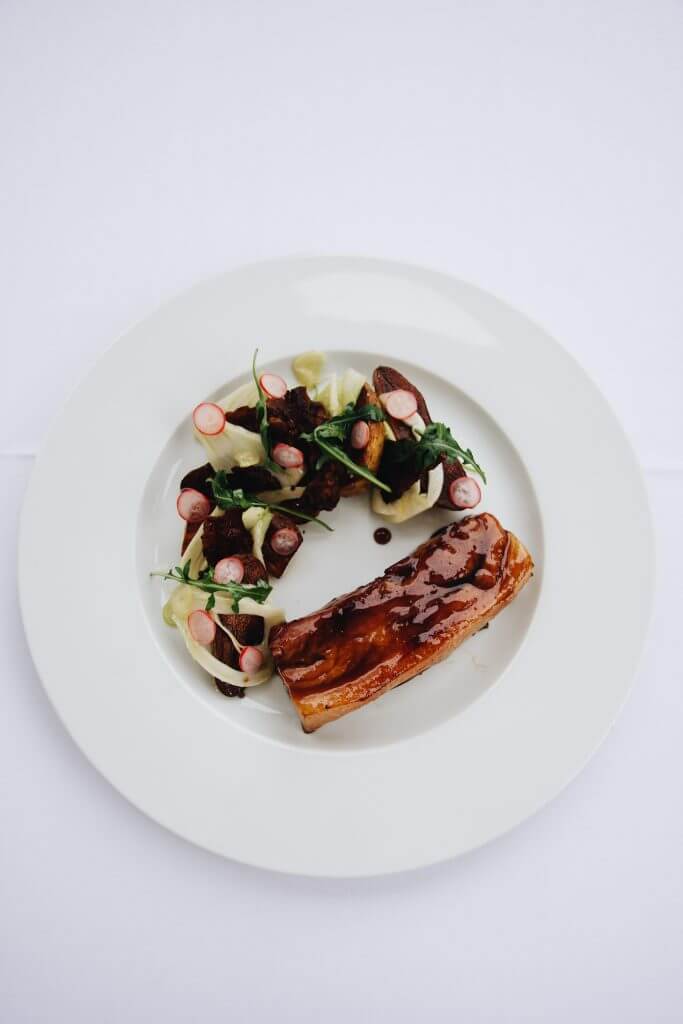 Until next time
See you soon to discover the family-friendly activities that take place in and around the Château Bouffémont. We'll be celebrating the summer by keeping you up to date on a wide variety of adventures to enjoy in the local region.
Keep in touch at @chateaubouffemont