Music is the true foundational element of any romantic celebration – whether that's a private candlelit serenade, a string quartet during the wedding ceremony or a rock band at the reception. As Shakespeare himself put it: "If music be the food of love, play on…" With this in mind, we spoke to renowned DJ and frequent Château Bouffémont collaborator Chris Ange, to get all his best tips on planning the music for your special day.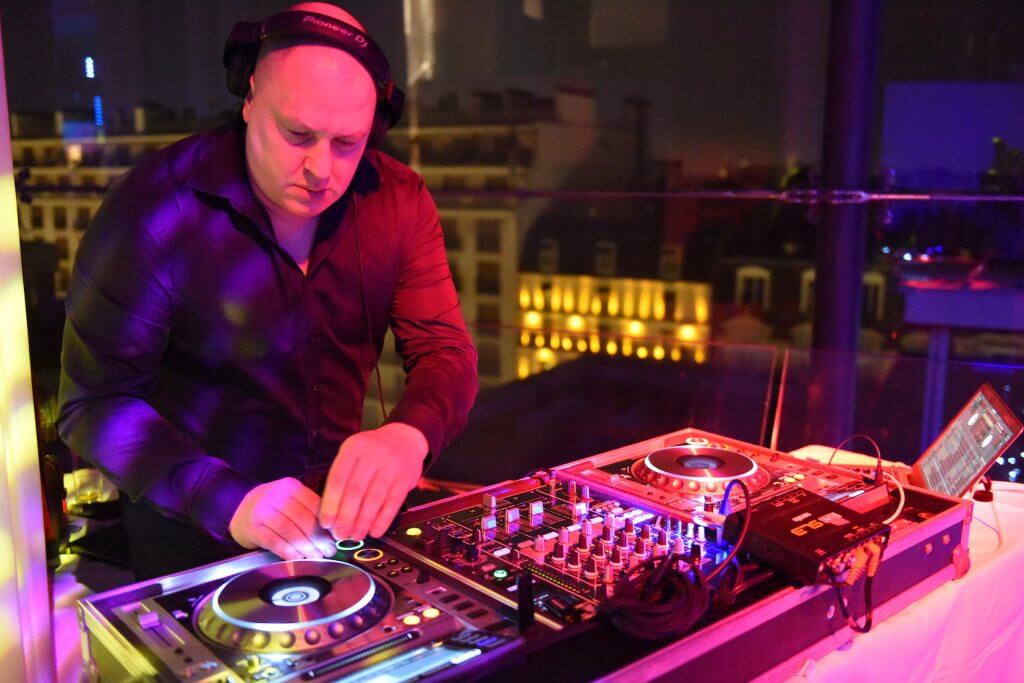 Chris Ange has been in the music business for a long time – 25 years, to be exact. With his company, La Distr'Action, Chris works on events for everything from product launches to fashion catwalks, professional events, seminars, club nights – and of course, birthdays and weddings, many of which take place within our own beautiful 19thcentury castle. The DJ explains that he loves working at Château Bouffémont because "the team is really cool and dynamic… the venue lets us do all kinds of different things all in one place, while also being super prestigious. It's incredible."
Chris lives in Ermenonville, located at just a 40-minute drive from the Château, and his company's headquarters are located on Avenue Montaigne close to the iconic Champs-Élysées. For 20 years he has been the resident DJ at the Maison Blanche restaurant and Pavillon Royal – but he has worked all over the world, Switzerland, Hong Kong, Morocco, with clients such as L'Oréal, Nuxe and Chloé. It is this perfectly cosmopolitan blend of French and international influences that makes Chris so well-suited to working with us here at the Château Bouffémont.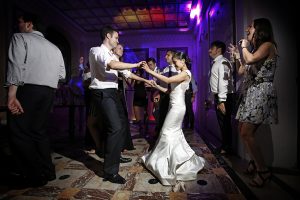 Chris' work embodies a perfect mixture of local and global, drawing inspiration from major figures such as David Guetta and Major Lazer alongside cult performers such as Kassav' and Cut Killer & DJ Abdel. One strong influence is the work of Will.I.Am from the Black-Eyed Peas, with whom Chris has collaborated in the past. He goes on to explain that, "to tell you the truth, all artists inspire me – there is always something to learn from others."
Our vendors love working with us due to the historic heritage and opulent luxury of our beautiful castle setting, and DJ Chris Ange is no different. "All the acoustics are great at the Château," he tells us, "though near to the bar the sound is more complex due to the tiles and stones – it resonates really nicely.I just love the dancefloor area in front of the bar. There is this reserved space that perfectly fits my equipment, it's like a club booth." He chooses his playlist according to the tastes of the client, with a strong consideration of "the sensation, the feeling" that he wants to evoke for the event.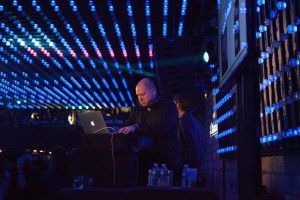 On the rare occasions he's not working, Chris likes to relax by listening to music (of course) and chilling out, playing FIFA at home. This is understandable – his job is extremely sociable, although of course that's part of the charm. Chris explains the best thing about his job is simply that: "We are lucky to meet new people every day, to experience their most special days with them." Here at the Château Bouffémont, we couldn't agree more.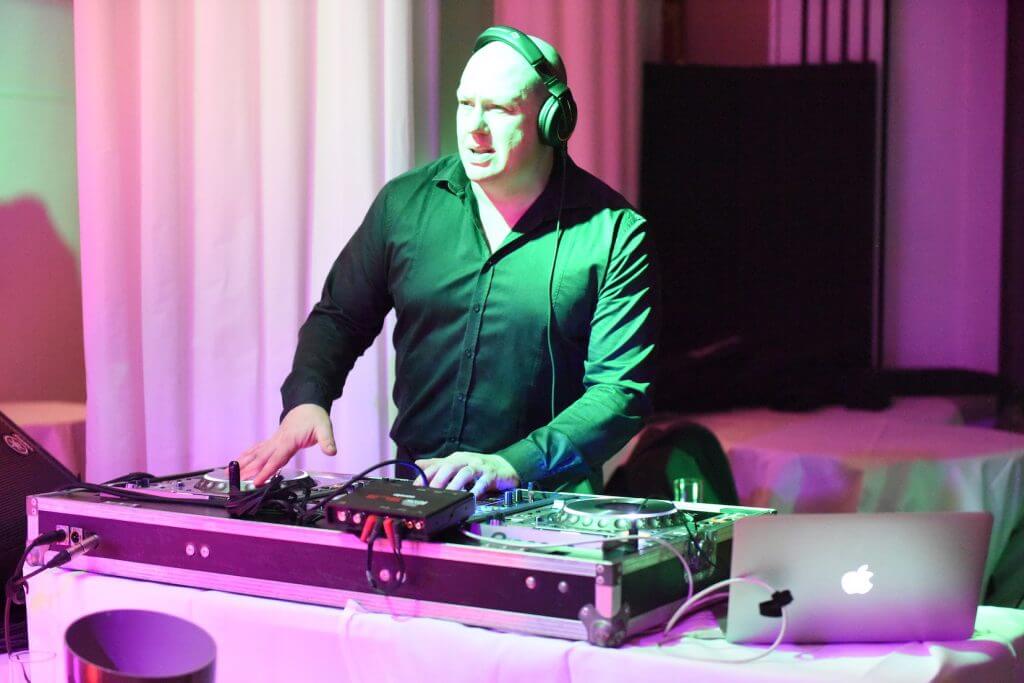 See you again next time, for more news from the Château!
Keep in touch at @chateaubouffemont