The Château Bouffémont Vlog N° 011: Things To know For Intimate Wedding Ceremonies & Elopements
Our monthly Vlog series offers an invaluable peek behind the curtain at the Château Bouffémont to let you see how the magic really happens. This month in our château near Paris, exclusively for the Château Bouffémont Vlog, wedding planner Sandra from La Jolietta shows you how to elope to our royal château. She'll guide you through everything you need to organise a romantic photoshoot, a small intimate ceremony and even a dinner for two.
An intimate elopement can be the epitome of romance for a couple, creating memories that belong to just the two of you. Whether you're having a destination wedding and need to officially marry before that, or cherish the idea of an exclusive ceremony for just the two of you, our vlog can help.
Wedding planner Sandra and a whole team – from photographers to make up artists and stylists – have organised an editorial photoshoot to show just how much goes into making an elopement as perfect as it can be. Plus, we'll be sharing top tips with you for organising your own wedding ceremony, so you can do it like a pro. It's one of the most memorable moments of our lives, so why not?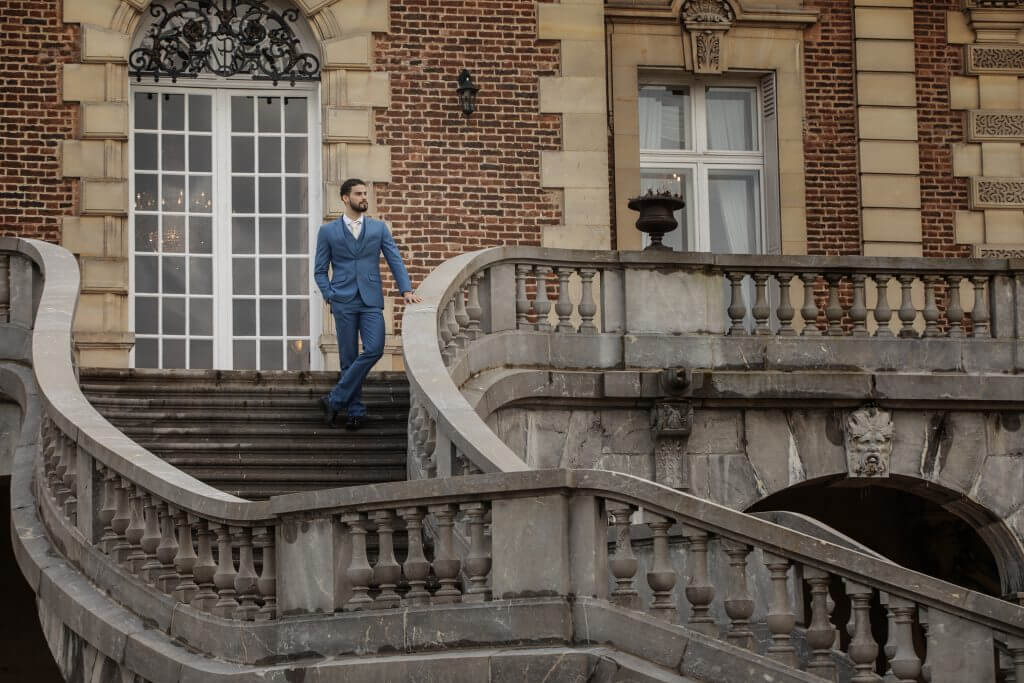 Tip 1: Anticipate the weather
Create your elopement plan, then make a backup plan in case the weather changes. Somewhere like our château in France is always a great option: you can enjoy intimacy and romance, a grand setting and beautiful grounds – but if it rains then you can enjoy indoor rooms or a terrace.
Even if you elope to a city like Paris, it's important to have a sheltered spot. This is especially important for the bride, whose beautiful gown, hair and makeup will need protecting if it begins to rain!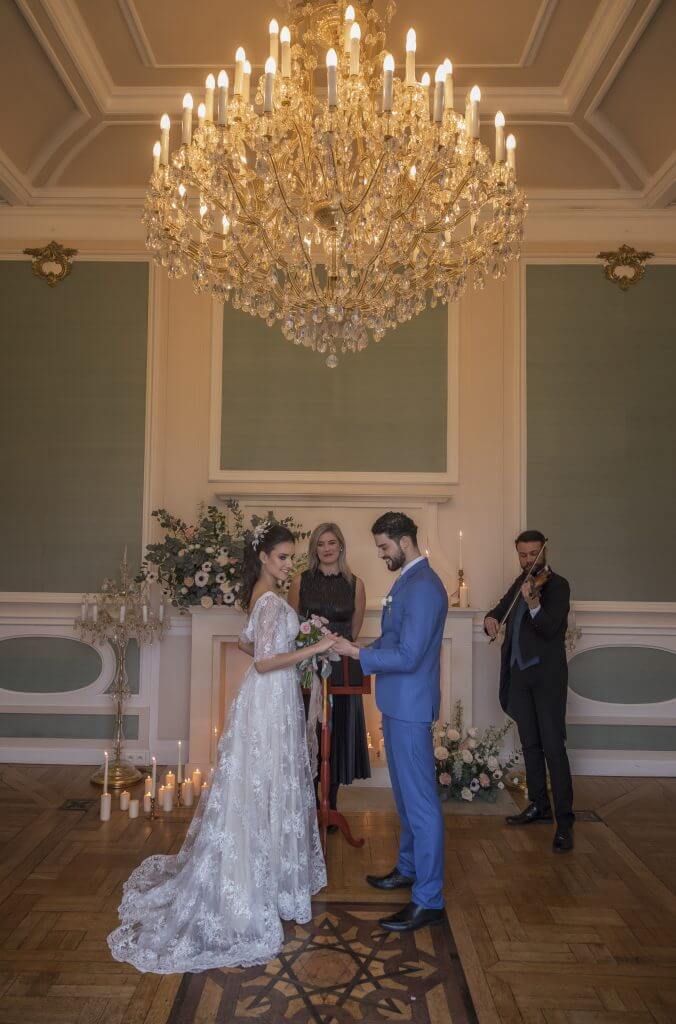 Tip 2: Choose flowers and decorations
The essential wedding florals are those for the ceremony: a bridal bouquet and a buttonhole for the groom. But just because you're having an intimate wedding, it doesn't mean you can't bring a little more visual drama. You could even go for an arch of flowers or a column – work with your space and your budget.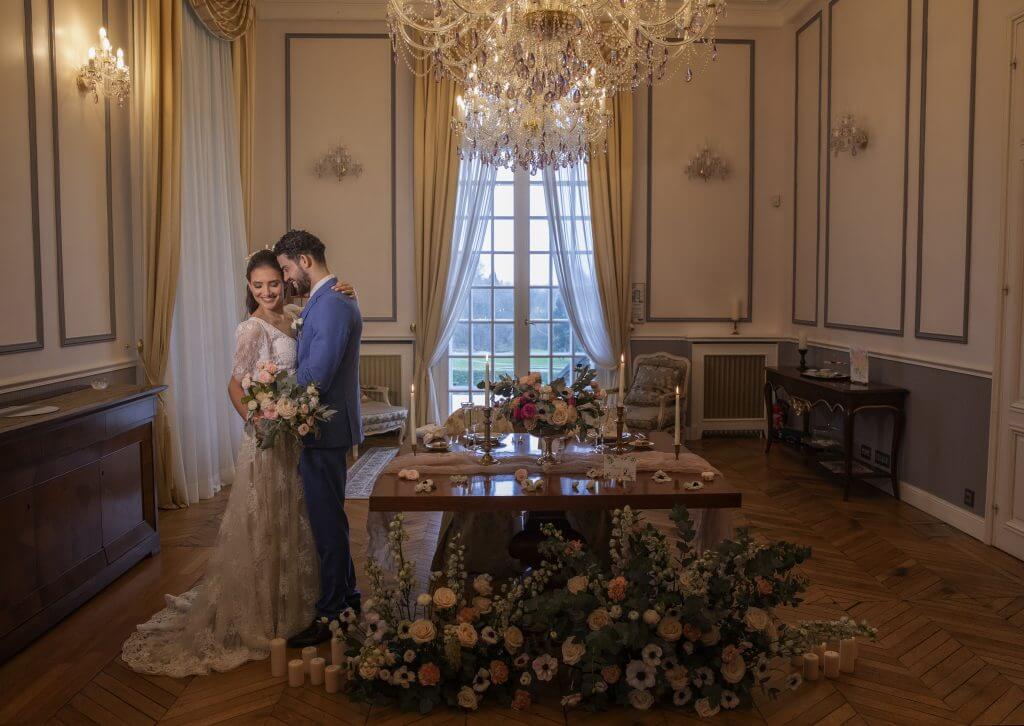 Tip 3: Get bridal gowns and groom's suits in advance
Sarp has been asked many times if a bride can buy her dress when she arrives in Paris. His top tip? Bring your dress wherever you're coming from – this ensures you have enough time to find the right dress and have it altered to perfection. Plus it takes away the stress of trying to find a dress so close to your ceremony.
Extra tip – keep in mind the seasons again. Whether your ceremony is in winter or summer, choose a dress that will suit weather.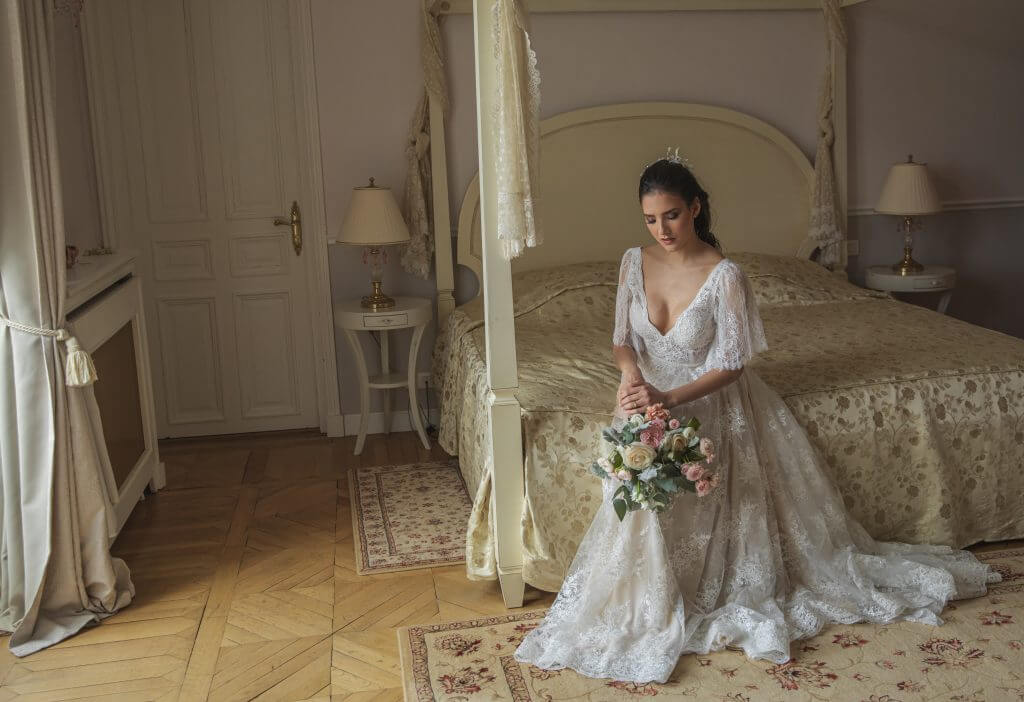 Tip 4: Invite loved ones for dinner afterwards
Enjoy the best of both worlds with an intimate ceremony and a dinner with friends and family afterwards. This preserves the feeling of an elopement, while letting the people closest to you share in the joy and cherish these moments forever with all the friends and family for years to come. And it's much more fun, too!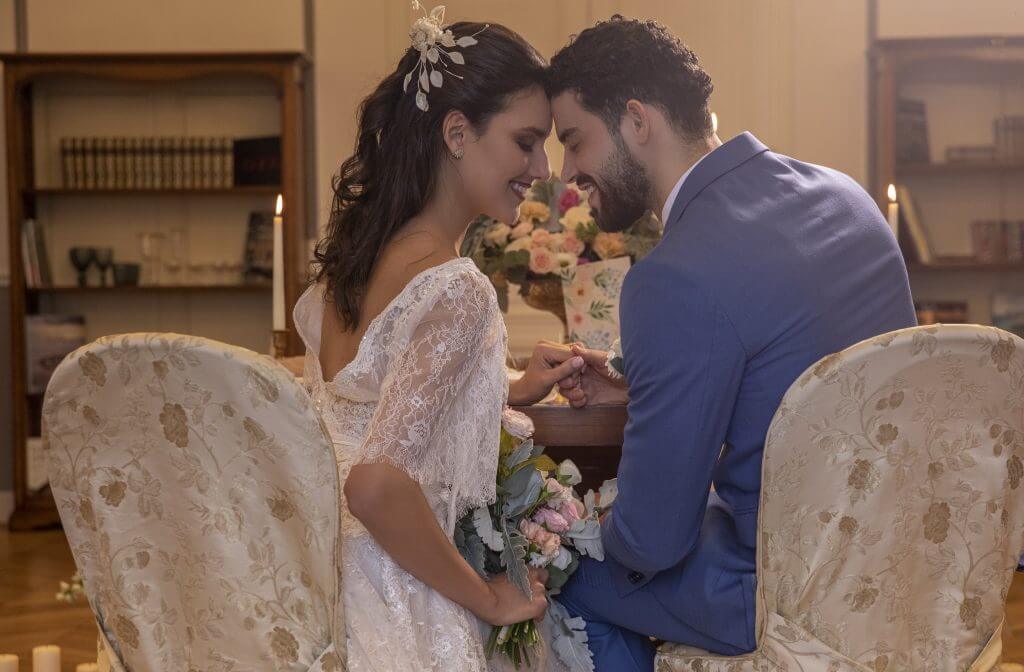 We hope you've enjoyed going behind the scenes of this styled shoot at the castle, and Sarp's tips and tricks. Want to elope? Take a look at our Just for Two days, or if you simply want a special moment to yourselves, we have a couple's photoshoot session to let you relive your big day and create new memories too. Like and subscribe to see more content from us, and we'll see you again soon for more highlights from the castle.
Looking for a French château for your wedding or a special event? Check out our website.