It can be tricky to think up ideas for corporate events that will be memorable in all of the right ways, while genuinely furthering your organisation's broader objectives.
Here at Château Bouffémont – an enchanting private venue for such events on the outskirts of Paris – is perfect for organising activities within a wide range of settings. These corporate events can include anything from internal meetings, parties and team building events, through to client events, conferences and awards. Whether it is a small one-day event or a large week-long conference, you can find some suggestions below to assist in making your next corporate event one to remember.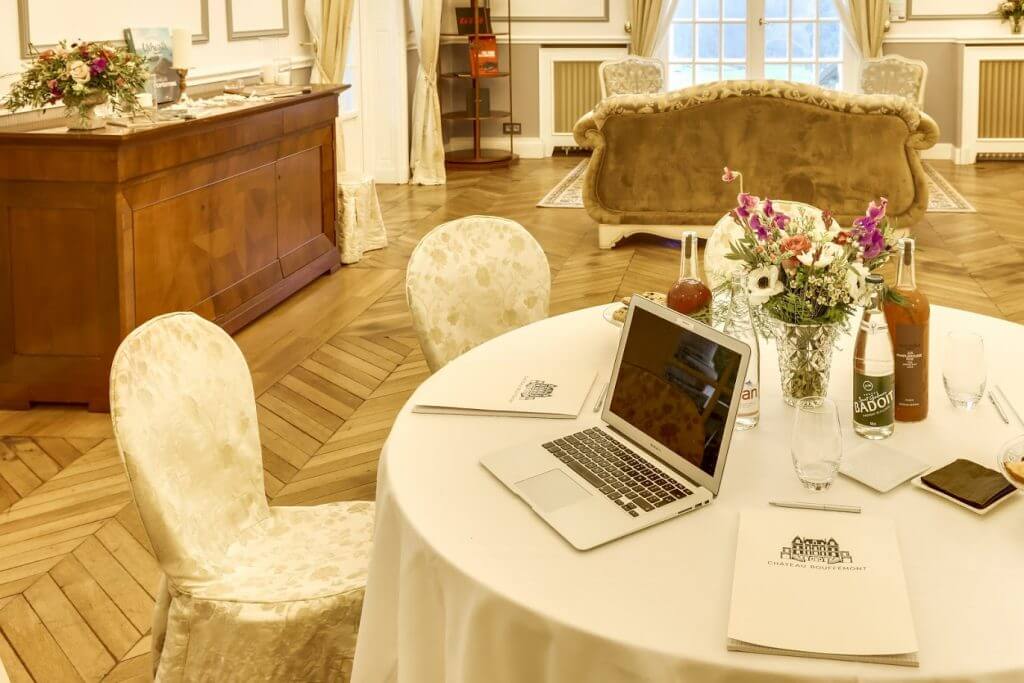 A gourmet activity
It is sure that there are a few members of your team who have always fancied themselves as a potential Bake Off champion, so why not put their culinary credentials – and that of your other workers – to the test?
With the broad assortment of gourmet activities that CHÂTEAU BOUFFÉMONT is able to host in its extraordinary grounds ranging from cooking classes to chocolate workshops, we're sure there will certainly be an event that you could hold to bring out your employees' gastronomic skills.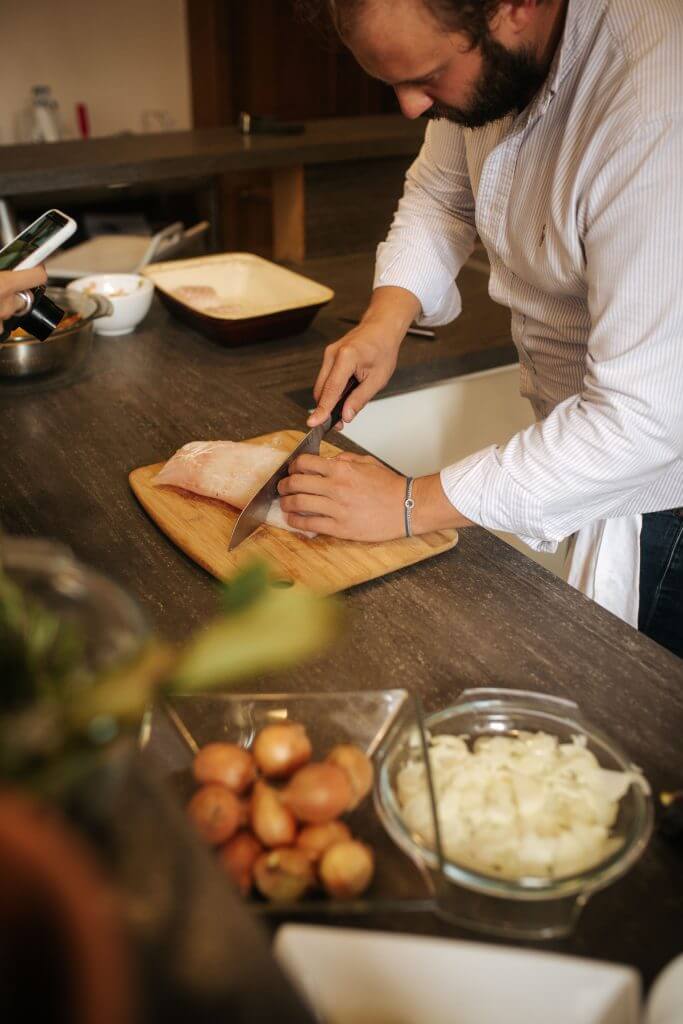 Something artistic
As creative as both brilliant and abysmal cooking can be, it may be that you also have a few adept artists, photographers, singers, floral designers or even perfumers on your team. 
Events such as the singing lessons, floral design and photography classes that are pleased to be able to host at the spectacular stone-built residence could be ideal for drawing those abilities out, while also enabling everyone to bond in an atmosphere of fun. Theming an event with colours, textures and scents is a touch that attendees won't forget. This theme continued throughout the entire event, including the food and music, helping employees to be fully "in the moment".
As the Creativity at Work site explains, the arts and creativity bring various benefits in team-building and your wider organisation, so you shouldn't be dismissive of them.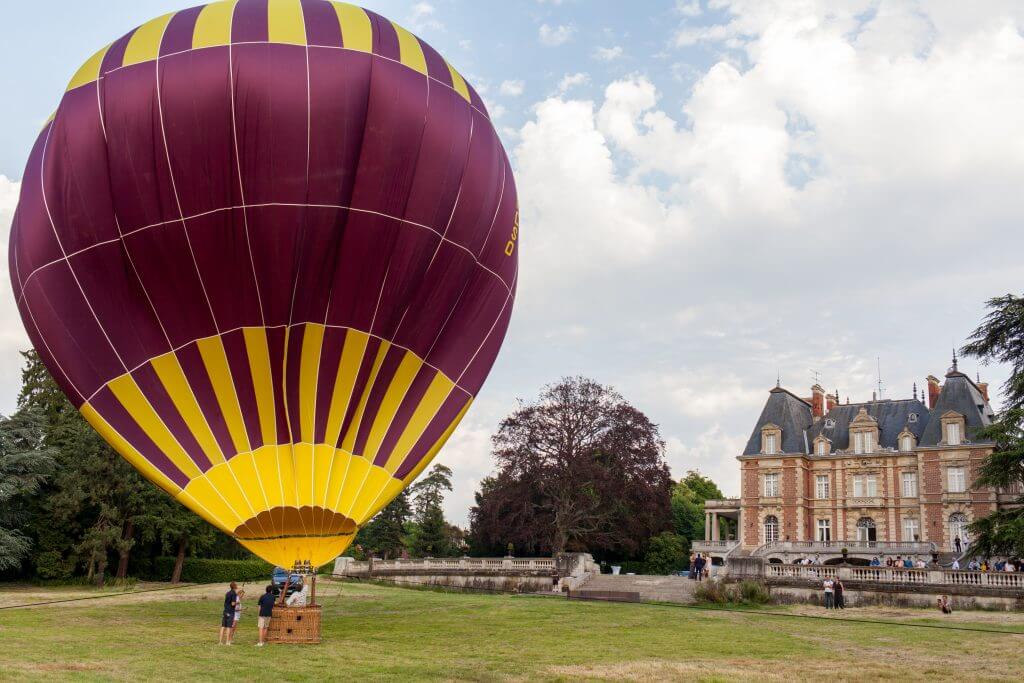 Horse riding

As your staff can soon find out, horse riding isn't something that only the most discerning enthusiasts of all things equestrian are able to do.
We can support with arranging horse riding classes with professional instructors to ease your team into the basics, all within the expansive countryside that is open for exploration, by virtue of our advantageous location in the heart of the Montmorency Forest.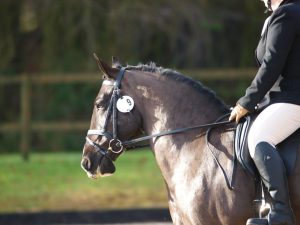 More intense sporting activity
While endurance event series such as Tough Mudder have gained considerable popularity in recent years among those seeking a more intense kind of team-building event, there are many different sports that your staff could pursue as part of a suitably tailored group activity.
That is no less the case when you choose Château Bouffémont for corporate venue hire in France. You may not have known, for instance, of the priority access that we can provide for your workers to the highly exclusive Paris International Golf Club, where such activities as tennis and golf can be experienced with the benefit of excellent facilities.
Exploring the cultural riches of Paris
Given that Château Bouffémont is, after all, situated a mere 30 kilometres (18.5 miles) from the City of Lights itself, it would be practically churlish not to organise a corporate event that embraces Paris's broader cultural treasures in some manner.
Indeed, you may wish to ask our team about the discovery tour that we can provide of the French capital's most resplendent theatres, museums and other landmarks.
Another option is for you and your team to simply 'go it alone', perhaps by exploring hidden gems such as those detailed on the salutfromparis website, encompassing some of the city's most underrated parks, gardens, shops, markets, itineraries and more.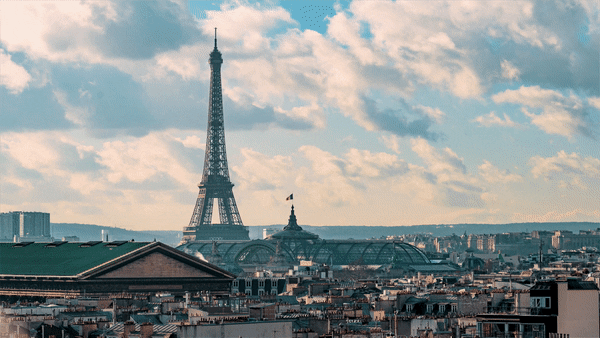 Organising a corporate event doesn't have to be a big, scary thing – start small with a meeting then try some team building or a themed party before moving on to a client-facing event.
Whether you join us for a corporate event – a meeting or a seminar, a corporate retreat or company event, a product launch, team building, fashion shows or simply for a photo and video shoot – we'll be delighted to welcome you at Château Bouffémont near Paris. Why not contact the Château Bouffémont team today for a more in-depth discussion of how we could serve the specific requirements your brand has for its next corporate event? Make sure your next corporate event is a hit!
Keep in touch at @châteaubouffemont