The Château Bouffémont Vlog N° 006: Organizing A Private Dinner Party
With its immaculately-designed luxury interiors and 19thcentury beaux-arts architecture, Château Bouffémont is renowned as the perfect setting for a destination wedding in France. But that's not the only option – while an undoubtedly elegant backdrop for a French chateau wedding, Bouffémont is also available as a special occasion venue near Parisfor anniversary parties, birthdays, christenings, family reunions, and more.
These smaller gatherings and parties can be trickier to plan than larger events – there is a greater focus on details, and a desire to ensure that every single element is perfectly personalised. For this month's vlog-to-blog instalment, we talk you through the top tips for hosting an intimate dinner party at the chateau, with guests who are celebrating their 25th wedding anniversary with us.
From choosing the menu to picking the best music, styling the venue and maximising the décor, we have you covered. A chateau for hire outside Paris, Château Bouffémont is well-suited for everything from a small dinner party under the crystal chandelier, to a large Gatsby-style bash with a '20s theme. Read on to discover the best insider information to help you plan the best private dinner party for a smaller group.
Tip 1: Sort Out the Logistics Early
The first thing to do when planning any event is to pick your date and venue – knowing the season will allow you to think about the kind of themes and décor you'll want, and having the venue nailed down means you can start to plan the accommodation and transportation options for your guests. Once you have the venue, date and guest list down, then the organisation can really start.
Tip 2: Choosing the Table Layout
When it comes to serving drinks and food to your guests, options vary. A standing-up cocktail hour, with waiters serving canapes and cocktails on trays, can be fun. Seating guests at several round tables is a classic option, but sometimes feels a little stale – whereas a single long table feels celebratory and communal, great for mingling. Mix up your seating plan so that guests who might not know each other can get acquainted as the conversation flows.
Tip 3: Creating the Decorations
Tailor your table décor to the mood and season of your event. Today's event for 20 people is a relaxed and intimate affair, and Château florist Laura Le Cam has taken cues from the wild beauty of the forest and gardens surrounding the property. The rustic textures of succulent plants and potted vegetation are effortlessly elevated by white tablecloths and shining glassware, with long-lasting faux candles for added atmosphere.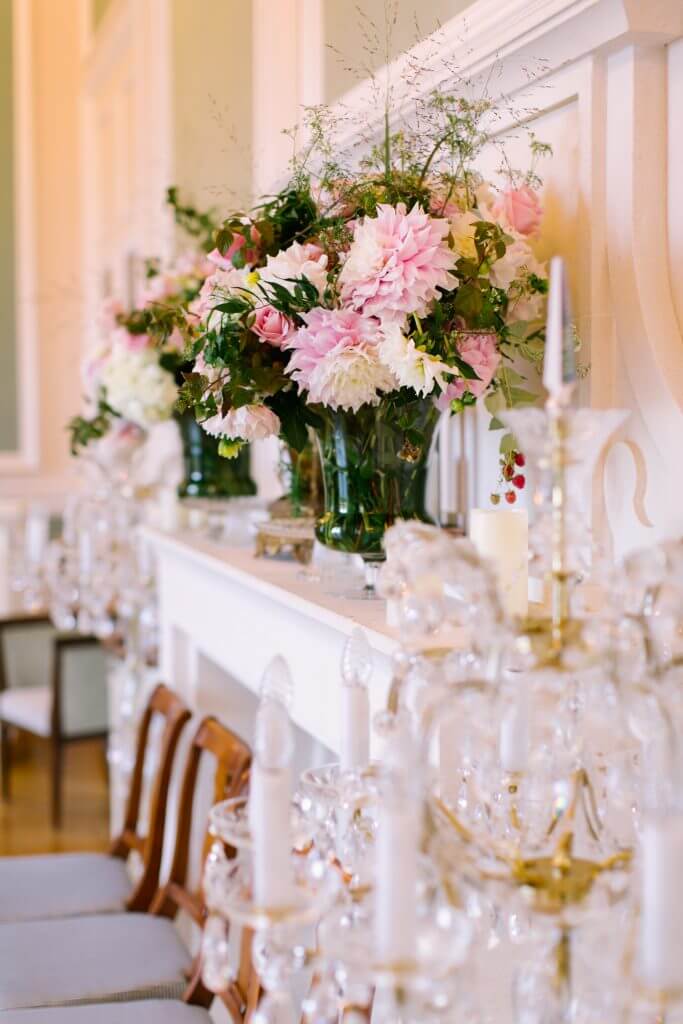 Tip 4: Curating a Menu
Like the decorations, the menu itself should also be seasonally led. Draw influence from the themes and style of the venue itself, to ensure that the food sits harmoniously within the surroundings. For a large event with dozens of people, catering companies are often the best idea – but smaller dinner parties lend more freedom, and can be achieved with a private chef for an extra special touch. Ask your chef to curate a menu using products that are fresh and seasonal (and bear in mind any allergies or dietary requirements of your guests).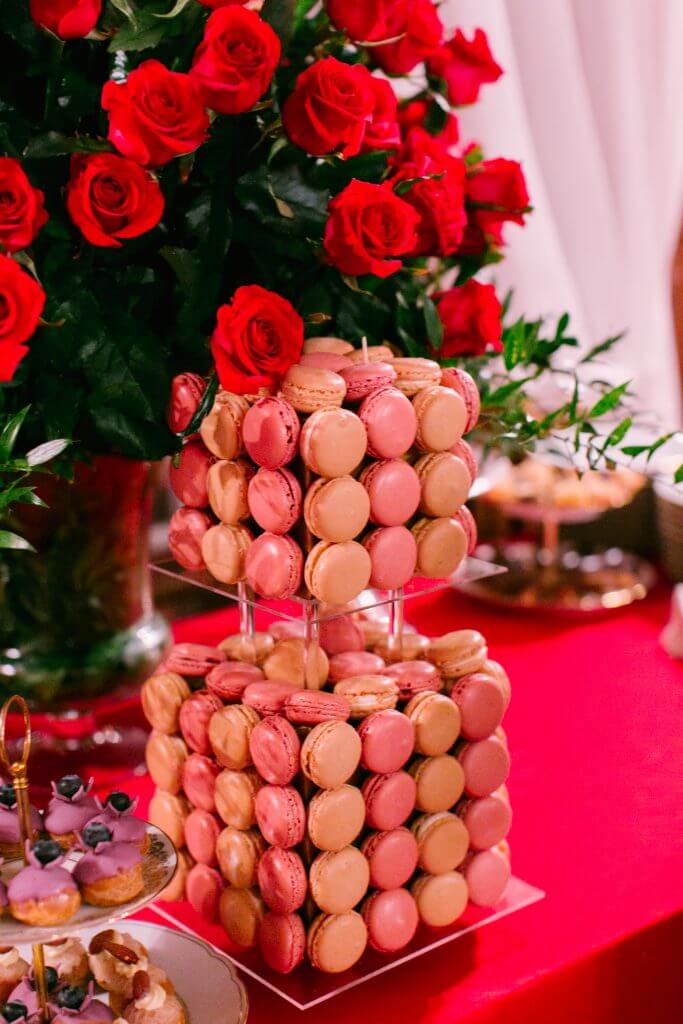 Tip 5: Don't Forget the Champagne
It is nice to gather guests for a cocktail and a few canapes before supper begins. This creates a sense of togetherness, and sets the mood of the evening to come. This can also be the perfect time to pop the champagne and have a toast – and to thank your guests for joining you to celebrate, of course. For the dinner itself, the chef can recommend some good red and white wine to pair with the dishes being served. You can't go wrong with Chablis Premier Cru, or Saint-Émilion or Pauillac from Bordeaux.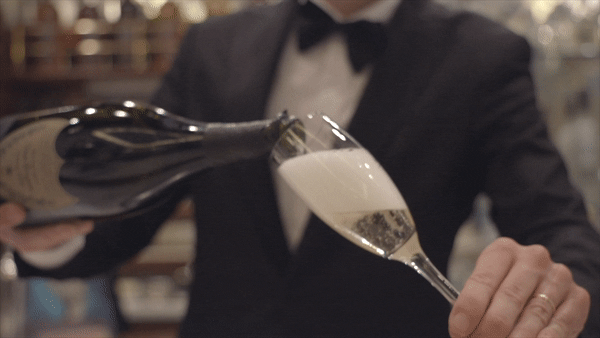 Tip 6: Choosing the Music
Music is a vital element of any party, and should be chosen to suit the mood and style of your event. Whether you opt for a DJ, a live band, or simply a playlist of favourite tunes, you'll want to get your guests feeling relaxed and happy. For this formal anniversary event, a classical trio of cellist, violinist and harpist will accompany the guests while they enjoy dinner.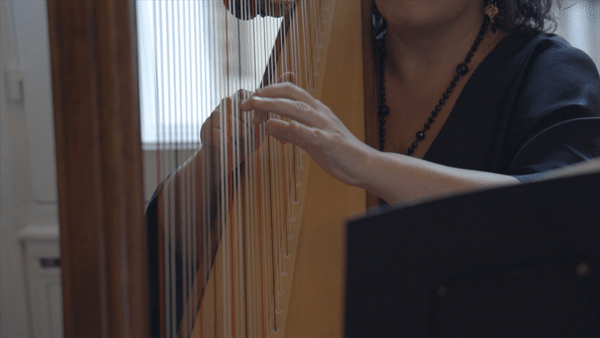 Follow our expert tips, and soon you'll be throwing a private dinner party at the Château Bouffémont that you and your guests will never forget. Like and subscribe to see more content from us, and we'll see you again soon for more highlights from the castle!
Looking for a French chateau for a special event? Check out our WEBSITE.
Photo credits: @alealovely