Our digital newsletter keeps you up to date with everything happening at Château Bouffémont – this week we delve into FIAC, International Fair of Contemporary Art.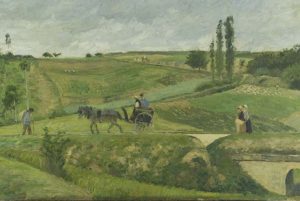 A land of rolling pastoral hills and picturesque rivers, the Val-d'Oise region invites gentle reflections on nature and the self. Camille Pissarro's paintings of 'the essential nature of things'; Claude Monet's Impressionist works formed in field-fresh air; Vincent Van Gogh's Post-Impressionist dream fragments: imaginations have wandered through these green valleys and discovered in themselves unheard-of ideas.
This week we see FIAC, International Fair of Contemporary Art, launch in the heart of Paris. It offers a continuation of artistic imaginings and creativity, with a selection of almost 200 galleries – from Amsterdam to Zurich, New York to Tehran – given spaces in the city to exhibit works. Installations come from the modern masters of the early 21st century through to those pushing the boundaries of contemporary artistic thought. And with our French château near Paris, conveniently situated just 30km from the centre of the city, your stay affords the perfect time to visit this renowned art fair.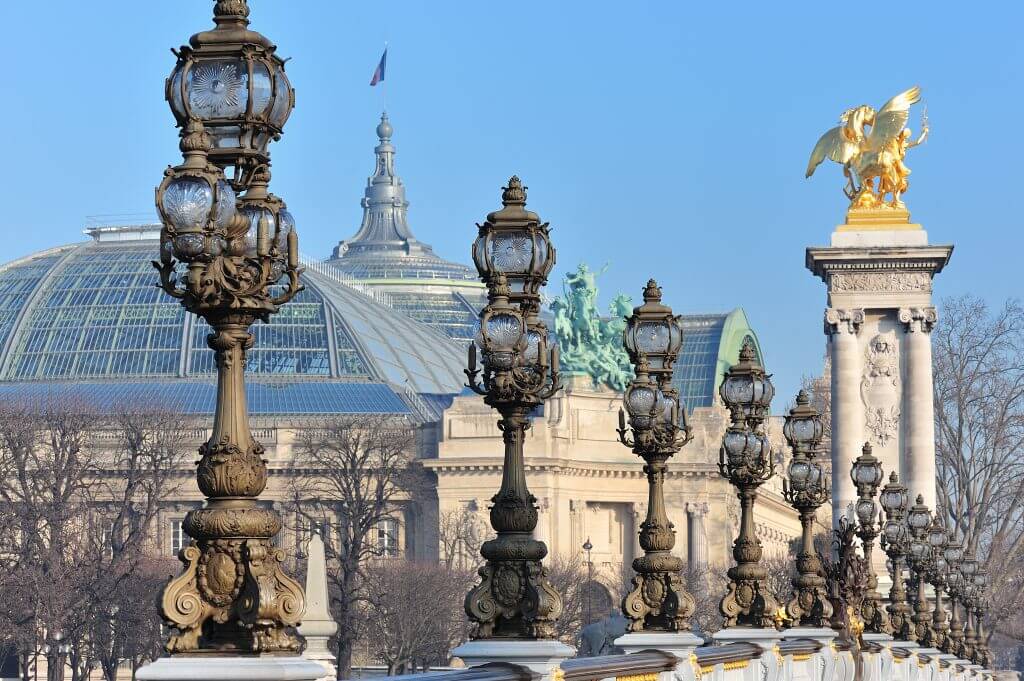 Among the grandeur of iconic Parisian settings, from the Grand Palais as a bastion of Art Nouveau to the Musée du Louvre, FIAC throws open the doors of the contemporary art world. Observe and explore vibrant aesthetics, immersive performances, cinematics and movements that crackle with potential. You can even experience a revival of Henri Matisse in joyful and unexpected forms, thanks to collaborations with Maison Matisse and artists given the opportunity to celebrate him through their own expressions.
Switch seamlessly from a royal château in France to regal glories, designed to showcase Parisian splendour to the world. The decorative intricacies of the Grand and Petit Palais, and the verdant Jardin des Tuileries, are works of art in themselves. They make an ideal backdrop to this international art event and host the majority of FIAC installations.
As you enter the Grand Palais, a billboard by Emekah Ogboh sets the tone for visitors with a thought-provoking message. Once beneath the glass-domed roof – a feat of Art Nouveau architecture, with its masterful ironwork – you can wander the many booths, which incorporate a large sculptural work by Yayoi Kusama in the Victoria Miro booth through to landmark pieces from the Hauser & Wirth collection. You can also meet artists, attend book signings on the Balcon d'honneur and more.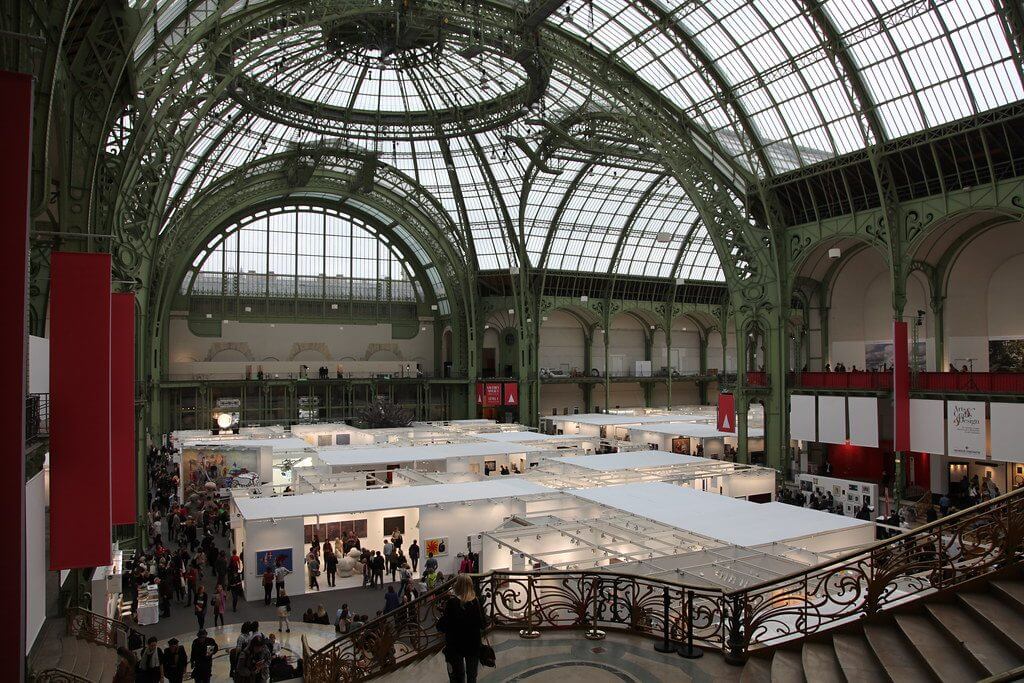 While you have to have a ticket to see the Grand Palais installations and events, the FIAC Programs also include a cultural performance program (Parades for FIAC), conferences (Conversation Room) and film screenings (Cinéphémère), that are free and open access – many hosted within the Petit Palais. Make your way past the imposing yet alluring golden gates into the marbled atrium, and explore the setting of this sister to the Grand Palais. The inner garden provides a thoughtful and picturesque setting in which to contemplate, discuss, or simply sit quietly for a moment. Close by, Jeff Koons' 'Bouquet of Tulips' offers a tribute to the victims of the Paris terror attacks in the Champs-Élysées gardens.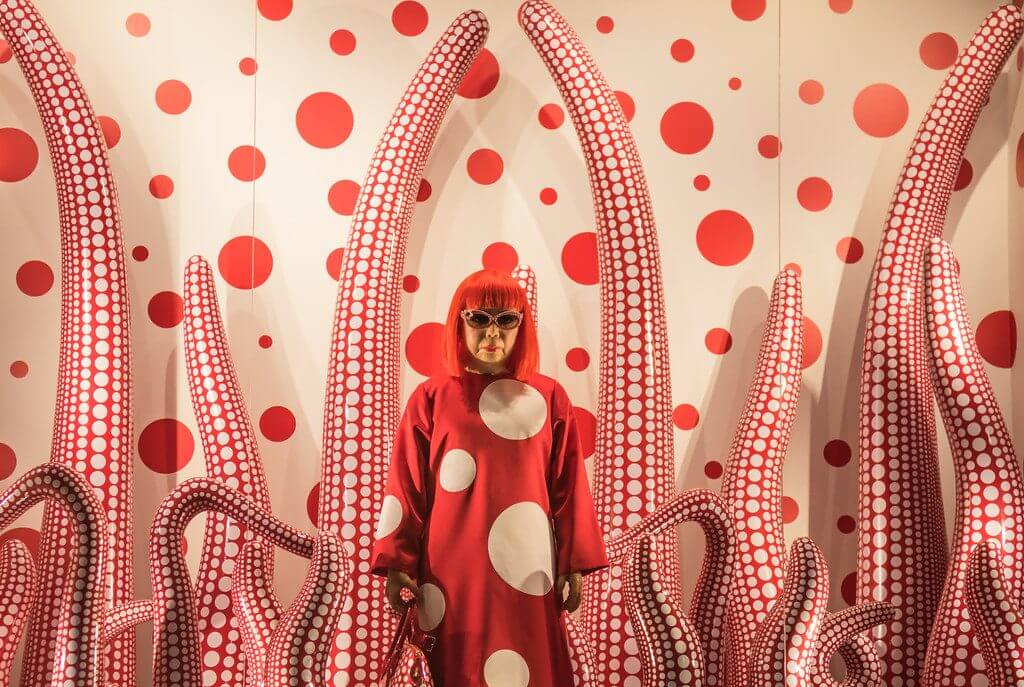 This year, FIAC continues to offer a series of Hors les Murs, Outside the Walls, exhibitions in spaces beyond the Grand and Petit Palais. Head to Place de la Vendôme to experience more of Yayoi Kusama with her enormous, inflatable polka dot pumpkin. In the beautiful Jardin des Tuileries, take in the beauty of the garden cloaked in its autumnal colours, and enjoy twenty artworks that respond to their richly historical surroundings. If you're imaginative in your observation of the garden, you'll be rewarded. John M. Armleder's new reading of his 'Furniture Sculpture FS 85a' sees three chairs suspended from trees in the Jardin du Tuileries, transforming this monumental work.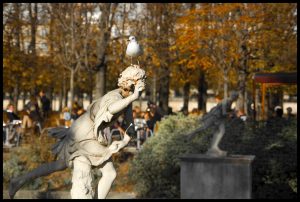 When you have taken your fill of art and let your imagination run free, our château near Paris awaits your return for a peaceful place to reflect. See you next time, for more news from us at the Château Bouffémont.
Keep in touch at @chateaubouffemont