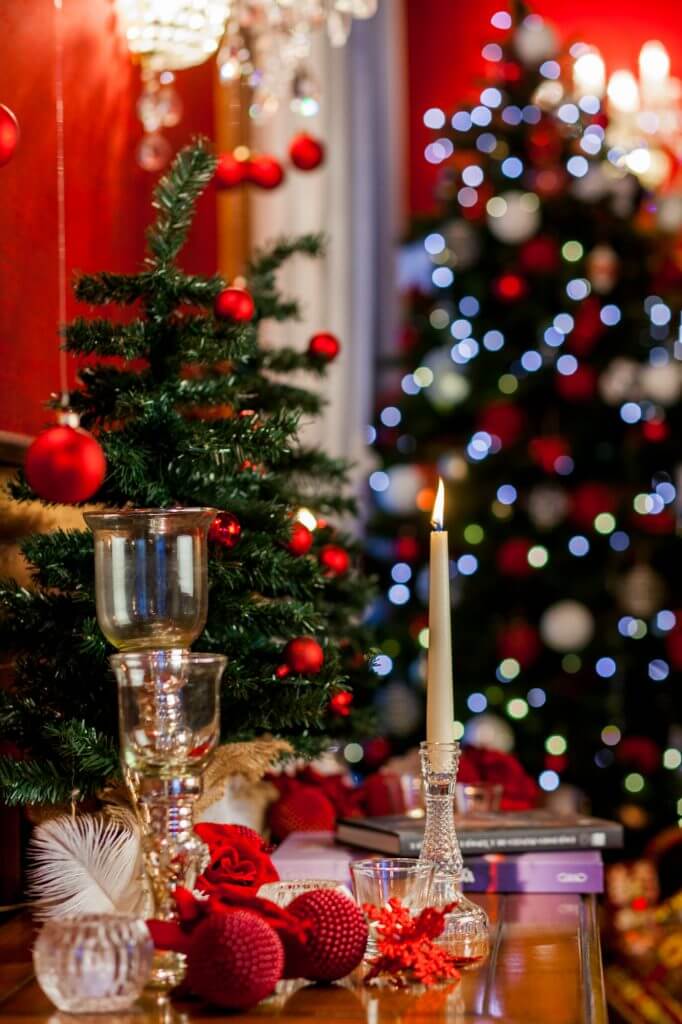 You might imagine that neither you nor the other members of your family would ever tire of a Christmas period spent in such an enchanting setting as a French chateau – even less so when that chateau is the noble, stone-built and simply resplendent Château Bouffémont.
Book a two-night break at Château Bouffémont this festive season, and you and all of the members of your family will be able to enjoy the trappings of true fairytale surroundings, including a roaring fireplace, the sweet smell of gingerbread and the soothing light of festive decorations.
All of this is in addition to the elegant decor, crystal chandeliers and sumptuous grounds for which Château Bouffémont is renowned right through the year as a holiday destination. But aside from those tender moments sharing Christmas cards, gifts and party games with your children, how else can your family spend these invaluable few days away at such a special time of year?
Activities to make your child's festive dreams come true
It couldn't be easier to get into the happy spirit of the festive season during your Christmas break at Château Bouffémont. Our winter package offers no shortage of enchanting and exciting activities for you, your family and children, ranging from outdoor activities, arts and crafts workshops, cooking classes and chocolate workshops to singing lessons, photography, perfume creation and table setting.
The above activities take place on the spectacular backdrop of Château Bouffémont itself, which provides access to five grand halls, including a bar and games hall, as well as nine suites and rooms.
But even if you yearn to spread your horizons, you can do so from Château Bouffémont, taking advantage of any of the many available cultural activities and events in the locality. Why not pay a visit to the Musée National de la Renaissance (the National Museum of the Renaissance) at Château d'Écouen, or the Jean-Jacques Rousseau Museum in Môtiers, where one can learn more about the Francophone Genevan philosopher, writer and composer in his former apartment?
Alternatively, you may be interested in introducing your family to the romantic and royal surroundings of Abbaye Royaumont, a former Cistercian abbey located near Asnières-sur-Oise in Val-d'Oise. You are also excellently placed from Château Bouffémont to discover the village of Auvers-sur-Oise, which served as a major source of inspiration for such celebrated painters as Van Gogh, Cézanne, Corot and Daubigny.
At every moment, there are wonderful things for your family to do
Even when you simply follow the pre-set schedule of our Christmas holiday package, each and every member of your family will be more than delighted with the wealth of magical and inspiring winter activities in which they can partake.
It all begins with the serving of homemade cookies for your children on arrival, as you, your beloved and other adult members of the family help themselves to a tipple of Champagne. The schedule of your first night then takes you through a festive five-course dinner served with paired wine, before the opportunity presents itself to relax by the fireplace in the charming Salon du Baron.
It is, however, the second day of your stay when your family will get to fully appreciate the complete host of enchanting and stimulating activities on offer. These range from movies and games in our Dandy Lounge and the opportunity to enjoy holiday cookie decorating with our chef, right through to the many seasonally-appropriate activities that can be experienced away from the Château.
With regard to the latter, for example, you may take the chance of a relaxing stroll in the park, or perhaps something slightly more bracing or challenging, such as a horseback riding session or cycling trip around the village.
All of this is before one even contemplates the almost endless cultural stimulations – including some of the world's leading art galleries, museums, restaurants, bars and cafes – that can be enjoyed in the nearby French capital. Yes, Château Bouffémont is situated just 30 kilometres from all of the magic and stimulation of central Paris.
It is with the latter in mind that you may wish to familiarise yourself with what awaits you in the City of Lights this festive season, as outlined by the official website of the Paris Convention and Visitors Bureau, or consult TripSavvy's guide to some of the French capital's other ever-popular tourist attractions.
Choose the very, very special Château Bouffémont – and only Château Bouffémont – for a Christmas break on which every member of your family will reflect with the utmost fondness for many years to come. Click through to discover more about our festive holiday package now.