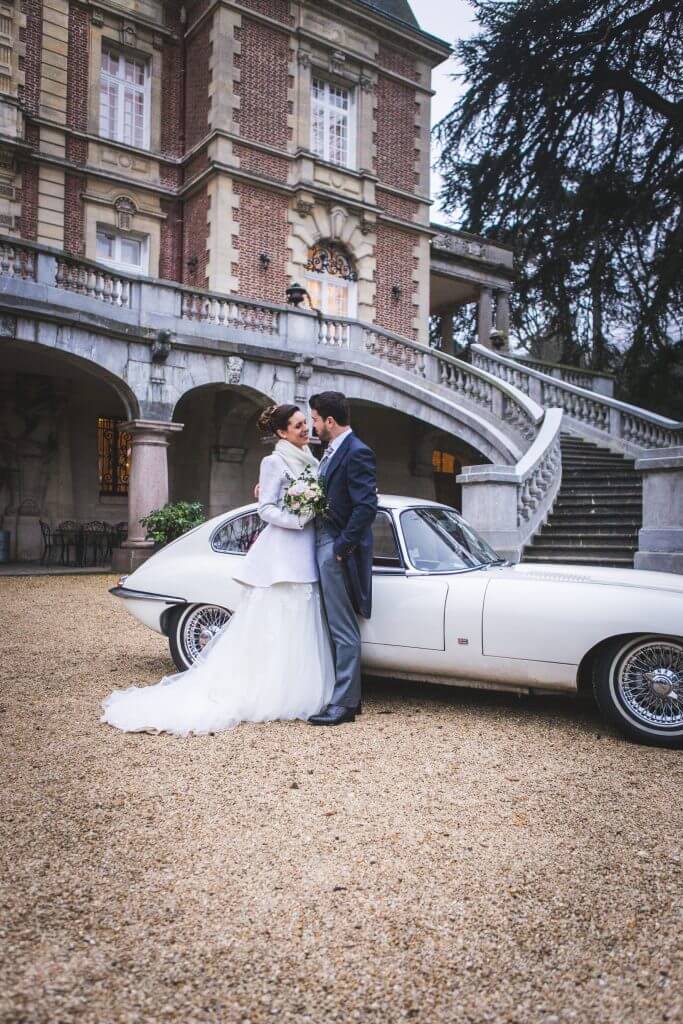 If there is a time of year when it is difficult to resist the opportunity to get married – certainly if for any reason, the summer months are not convenient or available – it is surely the height of the winter. With any luck, there will be snow on the trees in the grounds of a suitably enchanting fairytale venue that you have booked, such as Château Bouffémont.
As Wedding Ideas magazine has outlined, there are many fine reasons to tie the knot with your beloved in December or January. But how can you ensure that your winter wedding truly evokes all of the magic and enchantment traditionally associated with this very special season?
Provide some atmospheric illumination
Whatever venue you select for your nuptials, the most appropriate lighting can make a great difference to the ambience of a space.
The subject of illuminating your wedding is a deeper one than you may first think, with Bride magazine having investigated some of the best ways you can do so, ranging from lanterns and giant letters to quirky props and candelabras.
With other options including candles, fire shows and balloons with LED lights, you really have no excuse for a poorly-lit winter wedding.
Get married at a French chateau
What's the point of holding the most special celebration of your life in the winter if you don't 'go all the way' with a thoroughly spectacular and idyllic venue?
Select Château Bouffémont as your festive wedding venue, and you and your beloved will get to live out the French chateau dream for real, confirming your union in the company of your closest and most valued friends and family, amid stunning crystal chandeliers and refined interior decor.
Also don't forget our wondrous grounds consisting of the most meticulously manicured French gardens – quite the extraordinary setting for some truly magical photography opportunities!
Plan a warming winter menu
The cuisine that you serve at your wedding reception will inevitably be one of the central ways in which you signal your appreciation for your guests' presence – and we're sure you'll agree that your attendees deserve some very special culinary experiences indeed.
This is precisely why we pay so much attention to this aspect of the wedding experience here at Château Bouffémont. We have a skilled chef on hand to assemble an appropriately warming selection of gastronomic delights, complete with whatever similarly warming drinks you may desire, such as Winter Pimm's, a Champagne cocktail or mulled wine.
Remember that the decorations you use on your tables will also go some way to communicating that all-important festive ambience – so why not take a look at Weddingomania's Christmas wedding table decor ideas for a little bit of inspiration?
Segue from a winter wedding into a winter honeymoon
Surely, it's one matter to hold your nuptials amid the snow and sleet, but quite another to actually spend your honeymoon in such seemingly adverse conditions. Wouldn't a classic sun-drenched Mediterranean or Caribbean beach holiday be a better choice for the honeymoon?
Our answer to that question would be: not necessarily. After all, our own locale here at Château Bouffémont is an absolute delight throughout December and January, with a host of enchanting winter activities on offer, as well as all of the charms of surely the most romantic city in the world, Paris, a mere 30 kilometres or 18.5 miles away.
Whether you wish to whisk yourselves off to Paris with all of its cafe culture, world-leading art galleries and heritage attractions, or spend more time at our noble chateau itself – with such activities on offer as cooking classes, Champagne tasting, singing lessons, photography and perfume creation – there can be few finer wedding destinations than Château Bouffémont.
'Winterise' your wedding clothing and accessories
On a practical level as much as any other, it is also vital to consider how you and your beloved may modify your wedding dress and suit to reflect the likely harsher conditions.
If you have selected a long wedding dress, for instance – which is perhaps the wise choice given the season – you may opt to also wear thick tights underneath. Alternatively, why not plump for a long-sleeved wedding dress, chic cardie or even cape?
The groom and groomsmen will need to be looked after, too, which may lead you to invest in velvet blazers for them, while your bridesmaids are sure to appreciate you having made cover-ups available for them if the worst predicted in the local weather forecasts does materialise.
Take the above tips as mere starting points, and you will be able to maximise your chances of a winter wedding that truly lives up to the most idyllic hopes you have for it. Why not enquire today about getting married during the colder months in the decidedly warm company of all of your most valued loved ones and our friendly and professional team here at Château Bouffémont?