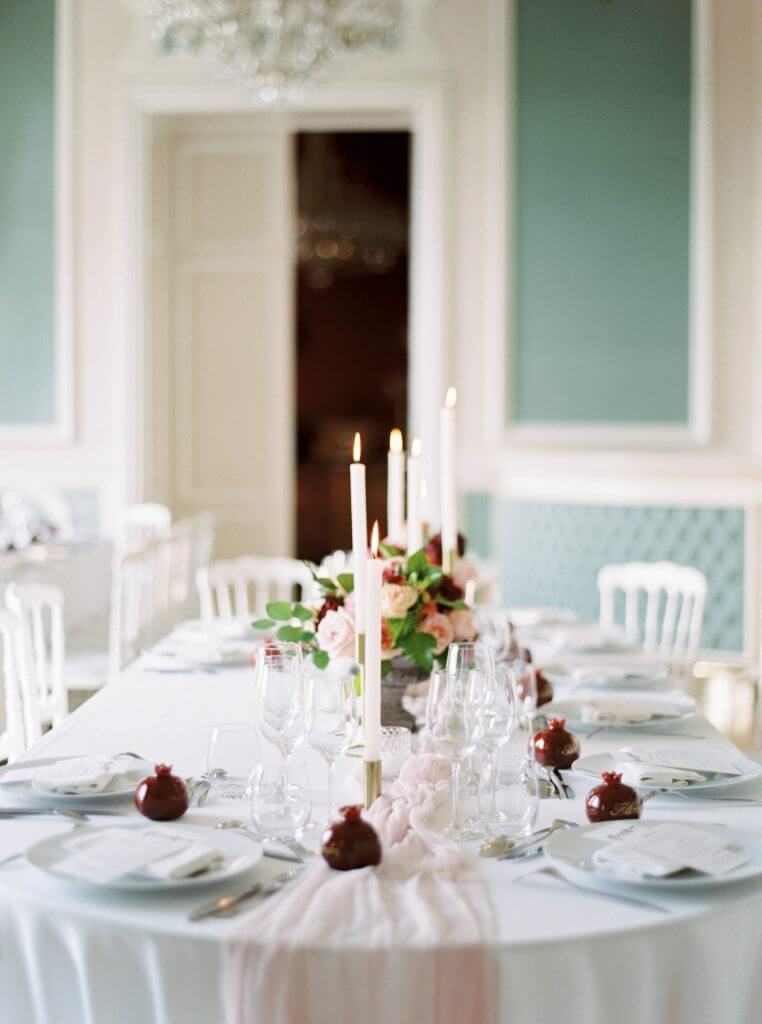 Given all of the fuss and headache that typically accompanies the planning of an actual wedding, it's understandable that for many couples, their engagement party can almost feel like an afterthought in comparison. But with your engagement being one of the most special moments of your life in its own right, here at Château Bouffémont, it deserves a similarly special celebration.
So with no further ado, here are answers to some of the questions that are most routinely asked about organising an engagement party – and which you should be thinking carefully about.
Is it worth having an engagement party?
A formal celebration of your engagement is by no means mandatory, of course. However, given that it is one of the most important things that will ever happen to you in life, it is well worth at least considering putting on a bash to herald you and your beloved's step into the next phase of your lives together.
Plus, an engagement party can serve as an excellent opportunity to announce your engagement and toast it in the finest style in a stunning venue, such as Château Bouffémont. Such an event also enables you to catch up with, thank and acknowledge many of the people in your lives who have helped you both to make it this far.  
Who is responsible for throwing the engagement party?
While it was once the bride's parents who customarily threw and hosted the engagement party for the loved-up couple, these days, it can be thrown by pretty much anyone, such as other family members, friends or even the couple themselves.
It's understandable why the traditional practice has faded – after all, if the bride's parents are already helping out a lot with the wedding, it may seem rude to ask them to reach back into their pockets to make the engagement party possible, too. For this reason, it is today increasingly common for members of the entire wedding party to assist with the engagement party planning.
What's the difference between an engagement party and a bridal shower?
An engagement party is typically thrown for the whole couple to celebrate the announcement of their engagement, whereas a bridal party is centred specifically on the bride, with guests bringing presents for her. It is not traditional for the groom to turn up to the bridal shower.
On the subject of the bridal shower, the wedding planning website The Knot has a handy checklist for ensuring you don't overlook a single detail when organising yours.
Are guests expected to bring gifts to an engagement party?  
The bridal registry or wedding list – a service provided by a website or retail store to help engaged couples with the communication of their gift preferences to wedding guests – is not such a strong custom for engagement parties. Indeed, it is considered rude to include such a registry or list on an engagement party invite, and you should certainly not expect your guests to bring gifts.
However, given that people do often give gifts to couples as soon as they are engaged, many of your guests may arrive with a small present regardless, such as a decadent dessert or a bottle of wine.
What is a suitable venue for an engagement party?
Your choice of venue for an engagement party naturally depends in part on how many people you intend to invite, but also such factors as budget, the 'vibe' that you would like your celebration to have, the activities that can be enjoyed at or near the venue, and how easily your invitees can reach the venue.
You might not have thought that a chateau engagement would tick many of the above boxes, but the great news for lovers of traditional French-styled romance is that it is perfectly possible when you make Château Bouffémont near Paris your choice of engagement party venue.
This is why so many people ultimately get in touch with us to enquire about us providing the backdrop for their engagement bash – and we would add that we can be an equally fairytale venue for an intimate destination wedding in France.