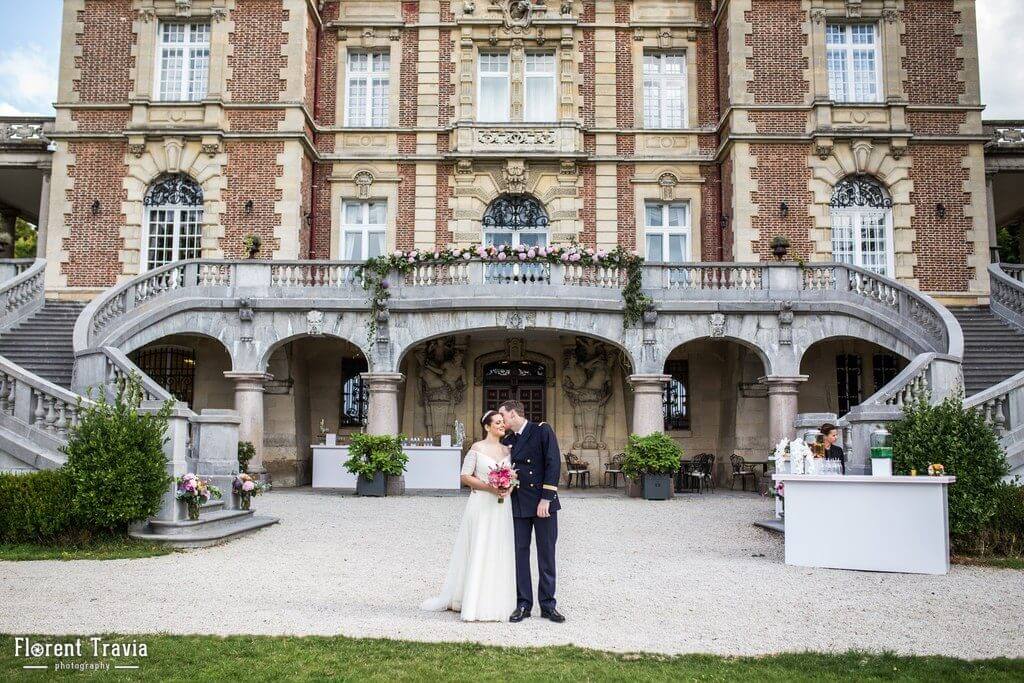 It is unsurprising that so many couples wish to tie the knot in France, which is, after all, perhaps the country on earth to be most indelibly associated with romance. However, whatever your own preferences or plans for your special day may be, it is vital to be well-informed with regard to the legalities and other practical aspects of formalising your union overseas.
What kind of venue do you desire for your big day? 
France is such a frequently dreamed-of wedding destination in part due to its abundance of highly distinguished and enchanting venues.
A French chateau wedding is surely the archetypal romantic occasion, as we have good reason to appreciate here at Château Bouffémont, on account of the many enquiries received in relation to hiring the magnificent heritage property for ceremonies and receptions.
While France is blessed with a variety of wedding venues to cater to different aesthetic tastes, it is also crucial to consider the logistics of your special day, including travel connections and the ease, or otherwise, with which your intended guests will be able to reach your chosen venue.
This is another factor that often heightens the appeal of such a well-situated venue as Château Bouffémont, which can be found in the heart of Montmorency Forest, a mere 40-minute journey from central Paris, and 20 minutes from Charles de Gaulle and Paris-Le Bourget airports.
The legal dimension of getting married on French shores
As explained by such online sources as TransferWise, there are many elements and rules that one must follow if they wish to hold a marriage ceremony and/or reception in France.
Some of the legal requirements for a wedding in France – such as for both parties to consent and be at least 18 years of age – may seem easy enough to meet. However, one frequent barrier to those wishing to officially marry in the country is the need to provide proof of residency in France for a minimum of 30 days prior to the application being made, for at least one of the parties.
It is for this reason that many couples ultimately elect to have a legal wedding in their home country, followed by a religious or symbolic ceremony at a French venue of their choice.
This was the approach taken by Natalie of the Weddings Abroad Guide website, who explained: "My husband and I 'secretly' got married in the United Kingdom prior to our wedding in France and had a Humanist wedding ceremony on our wedding day in France.
"Our civil ceremony in the United Kingdom was purely to take care of the legalities and our wedding day in France is when we considered ourselves married."
All of the intricate touches required for a very special wedding
When you are interested in holding a destination wedding that will warm the hearts of everyone present and leave positive memories to last a lifetime, you can scarcely hope to select a more suitable venue than Château Bouffémont.
The noble stone-built property offers an extraordinary setting of manicured French gardens that lends itself beautifully to the most endearing photography. On the inside, meanwhile, you will find the opulent furnishings and crystal chandeliers that practically define the most intimate and charming of wedding venues.
Combine these elements with the exacting service characterised by the highest level of attention to detail, and you may have the ideal venue for your own intimate French chateau wedding.