Our digital newsletter keeps you up to date with everything happening at Château Bouffémont – including recipes, interviews and activities in the local area
The great English poet John Keats famously described autumn as the "season of mists and mellow fruitfulness" – a phrase that's been on our minds as the summer draws to a close and the longer nights begin to gradually creep in. Even here at the Château Bouffémont there is a little nip in the air, and the leaves seem to be thinking about changing their colours. The transformation of the seasons calls for a recipe that's a little more on the cosy and warming side, perfect for enjoying with friends – and what could be better than a classic girolle mushroom omelette?
Girolles are a specific (and extremely delicious) type of mushroom known for their creamy colouring and slightly sweet flavour profile. A beloved staple of chefs everywhere, girolles are best enjoyed in simple dishes such as omelettes, in order to truly appreciate the complexities and richness of their flavour. Rich in Vitamins C and D, a girolle omelette makes the perfect autumnal pick-me-up – especially when complemented by the timeless simplicity of a little salt, pepper, butter, garlic and olive oil. Divine.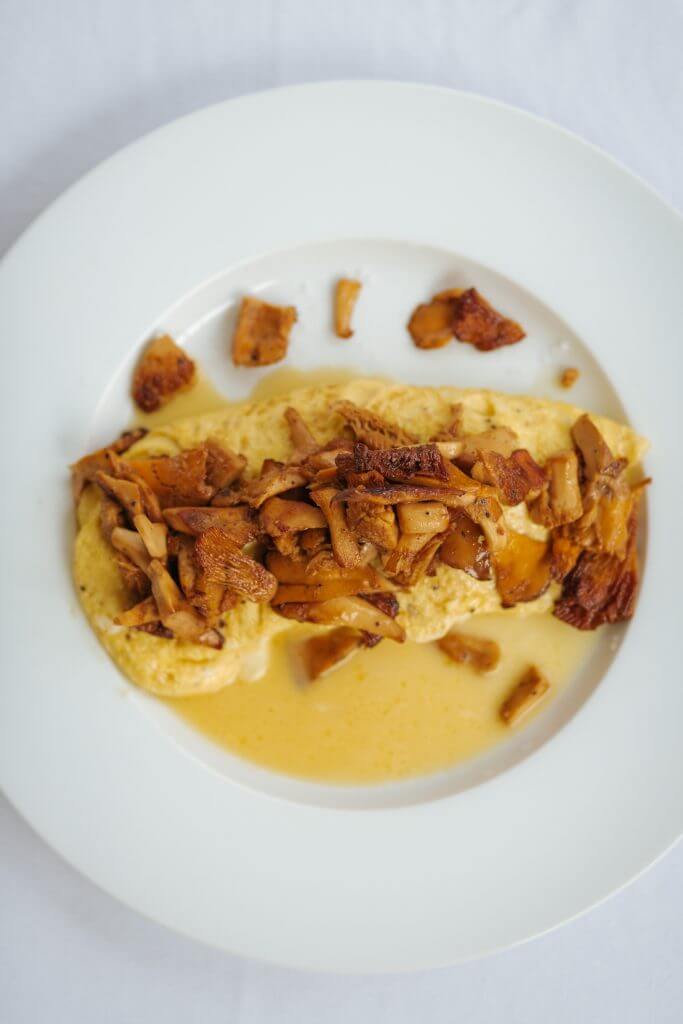 Girolles Mushroom Omelette
Ingredients:
200g girolle mushrooms
Half a clove of garlic
10g butter
One teaspoon of olive oil
A pinch of salt
A dash of pepper
8 eggs

Method:
1. Clean the mushrooms – do this by first removing the bottom of the stump to reduce the amount of soil and dirt. Then carefully clean the hat and the folds by carefully rinsing and brushing along the surface of the mushroom.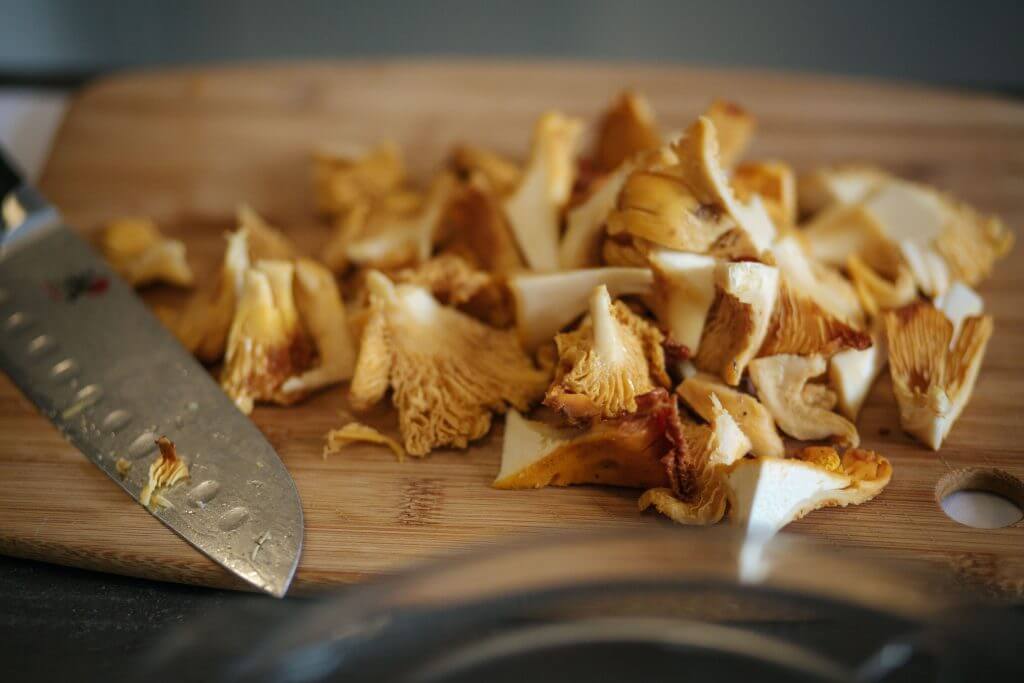 2. Skewer the garlic onto the tines of a fork and rub generously along the bottom of your frying pan – we recommend using a non-stick for best results.
3. Add butter and olive oil to the frying pan, and then brown the mushrooms on a high heat for five minutes (just until their naturally-retained water is cooked out).
4. Drain the mushroom water – this can even be put aside and used to flavour rice or pasta later on.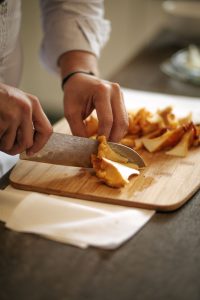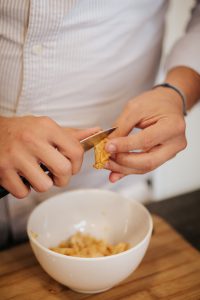 5. Place the mushrooms on a plate to one side.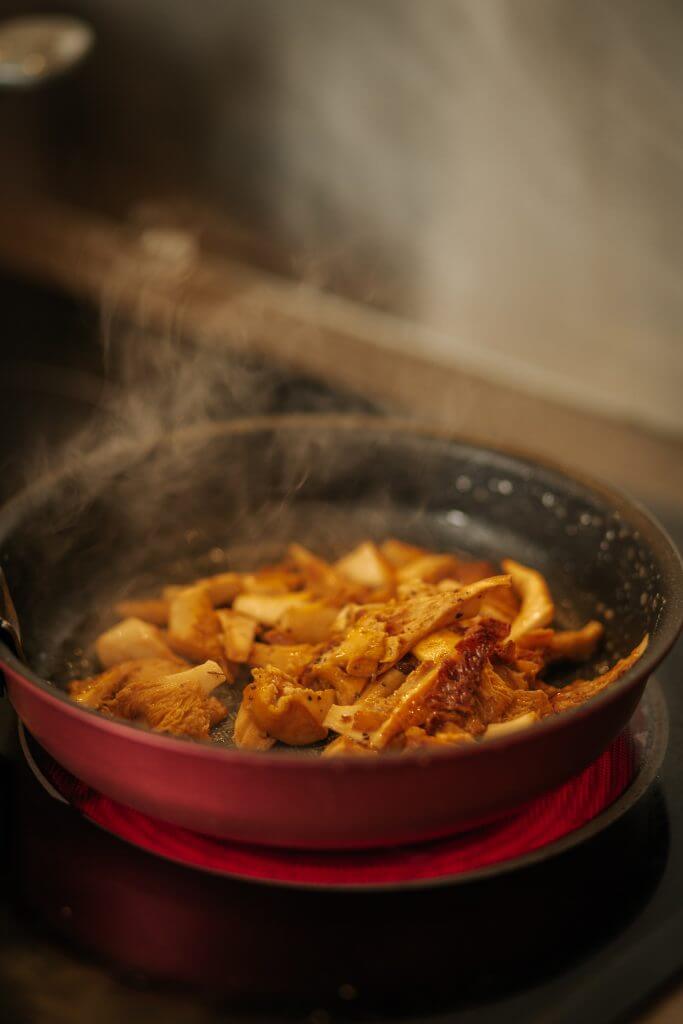 6. Beat the eggs, adding in salt and pepper once the desired consistency is achieved.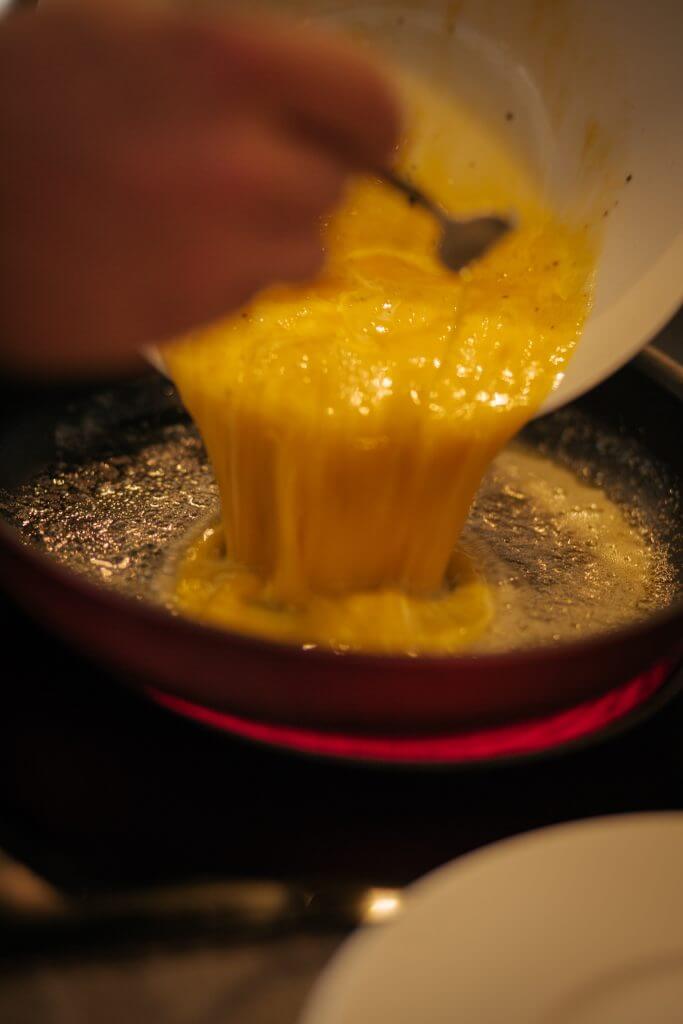 7. Pour the mushrooms into the frying pan, and then cover them by pouring in the eggs.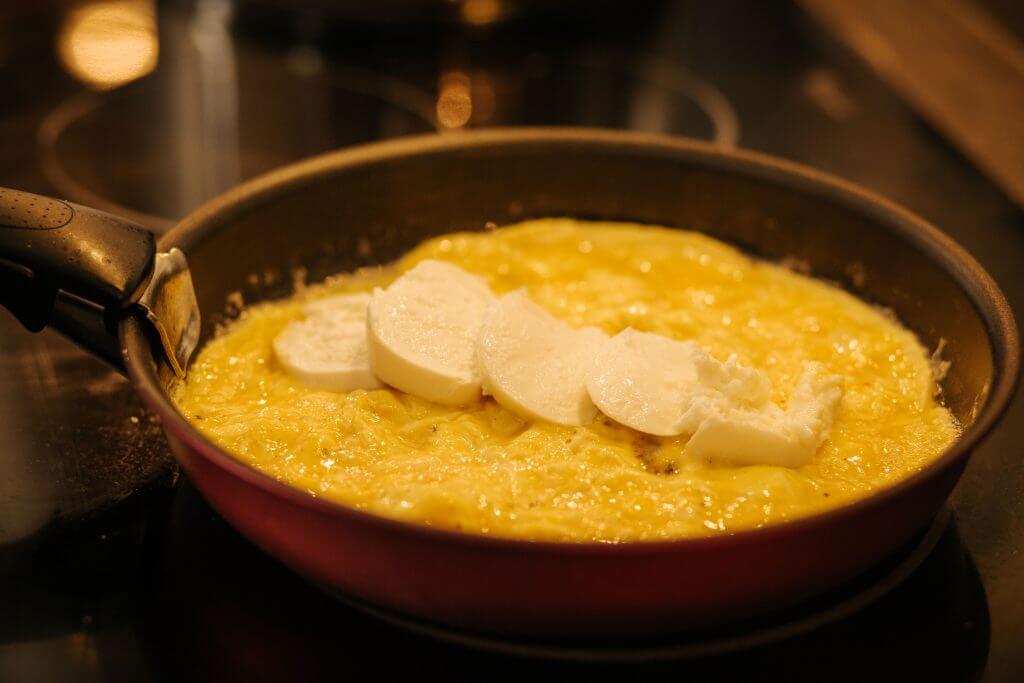 8. While your omelette is cooking (this should take approximately 3-4 minutes), make sure to periodically lift the edges with a spatula to allow the uncooked egg to flow into contact with the frying pan. This will add volume to the omelette, making it perfectly crispy and fluffy once cooked to perfection.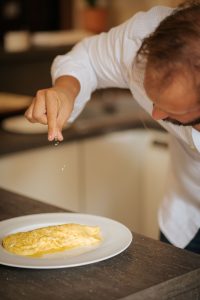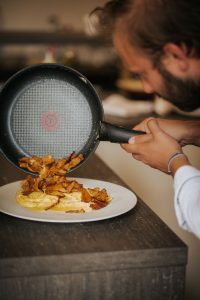 9. Serve up with a crispy green salad on the side – and enjoy.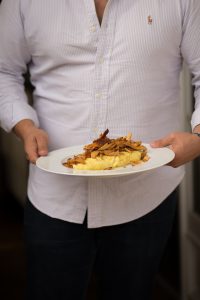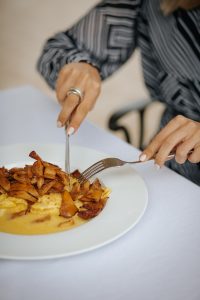 Until next time
See you soon to discover more of the latest goings-on around the Château Bouffémont!
Keep in touch at @chateaubouffemont