From the flowers and the seating arrangements to the music and the guestlist, planning a wedding is a vast undertaking. Here to make it a whole lot easier is Cindy Jeudy and her agency, Lovin' Concept – Cindy is a wedding planner extraordinaire, and a frequent collaborator with us at the Château Bouffémont. We spoke to Cindy to find out a little more about life within the full-time business of celebration and romance.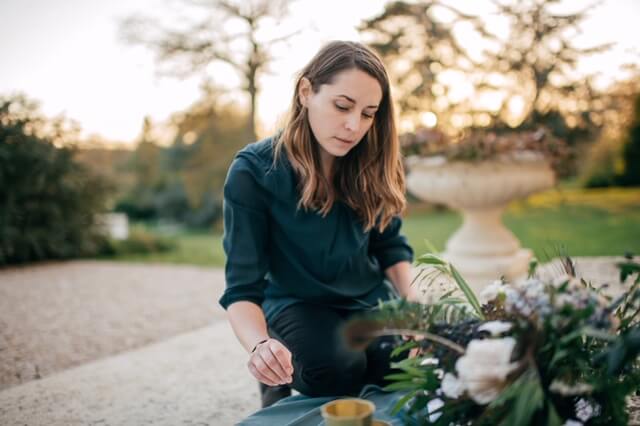 Before becoming a professional wedding planner, Cindy started her career working as a studio photo stylist in the world of fashion, interiors and catering – which are all essential components of any wedding worth its salt, after all. She had the brainwave for her new business, Lovin' Concept, while walking through the vineyards near her home in Reims one day. She explains that beforehand "I hesitated for quite a while in using my own name for my agency… but this name resonated as being so obvious. The next day, I opened my business!" A meticulous planner with an unerring eye for detail, Cindy draws upon her 12 years of experience as a stylist to curate and perfect the ideal wedding setting for each and every one of the couples she works with.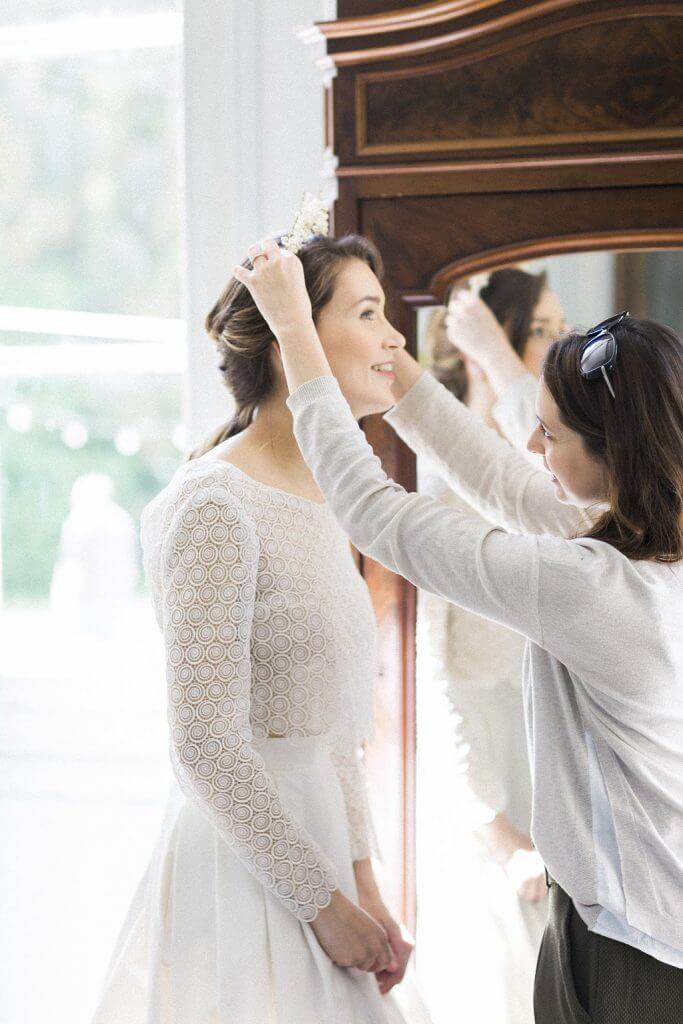 Cindy is born and bred in the Champagne region, with an office based in her hometown of Reims. She travels far and wide for work, but when it came to setting up a base, explains that "for love and for champagne, I came home!" She takes a highly individualised and multifaceted approach to celebration planning, believing that "it is essential to communicate with the bride and groom… So I can create a universe that looks like them, integrating details that are specific to their own history." Her style is methodical and yet vibrantly creative, drawing inspiration from everything from photography, art history and architecture to old engravings and antique costumery.
Cindy is firm in her stance that "the location, especially, remains the best inspiration" for the big day itself – and of course, here at the Château Bouffémont, an inspirational location is a given. "The castle's singular architecture and its lines make it possible to imagine so many different possibilities", she tells us, "so that each space can be interpreted in various ways." She favours Bouffémont's two upstairs covered terraces as a glamorous and yet reliably rain-proof option, but has a particular soft spot for the castle's sprawling park grounds – "you can envision 1,001 styles… it becomes the centrepiece of photoshoots."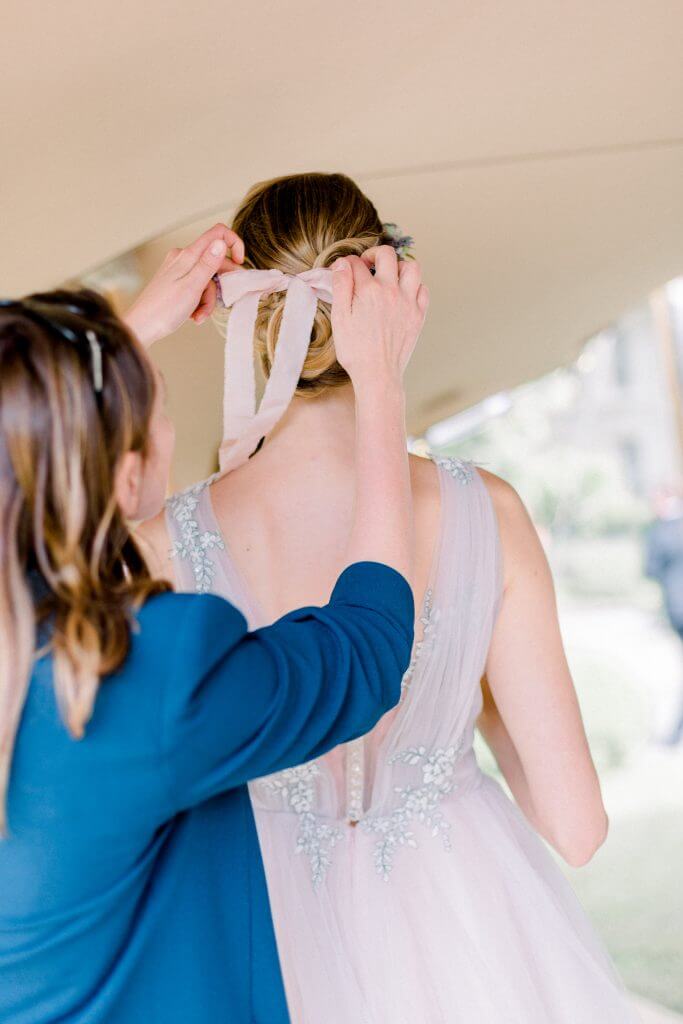 Cindy's passion for her work shines through everything she does, taking a clear understanding of the importance that location has on the aesthetic outlook of a couple's wedding day – "Right from the first visit on location, we are filled with the venue's atmosphere, its soul – and thanks to it, the event and its creation take progressive shape until the 'big day'". She goes on to explain that weddings are inherently personal and individual, as "a wedding must resemble the bride and groom! This event must be fabulous and reflect both their personality and their everyday way of life."
When not working, Cindy likes to travel with friends and family and go walking in nature with her husband, gathering inspiration and ideas wherever she goes. Her one biggest tip for organising a wedding at the Château Bouffémont is a characteristically smart one – "Always take into consideration the castle's architecture and highlight its originality – and make sure to surround yourself with professionals! There are no secrets for an event's success." We couldn't agree more, Cindy – although of course, booking at the Château Bouffémont is a great start.

Keep in touch at @chateaubouffemont