Wedding days are a dream come true – a tangible realisation of love and celebration of a lifelong union. Uniquely special, these days come in many forms; at Château Bouffémont we've been delighted to see everything from an elopement to the romantic streets of Paris to intimate gatherings on our terraces and grand destination weddings in our royal château. And of course, every wedding needs an architect working behind-the-scenes to make these dreams a reality.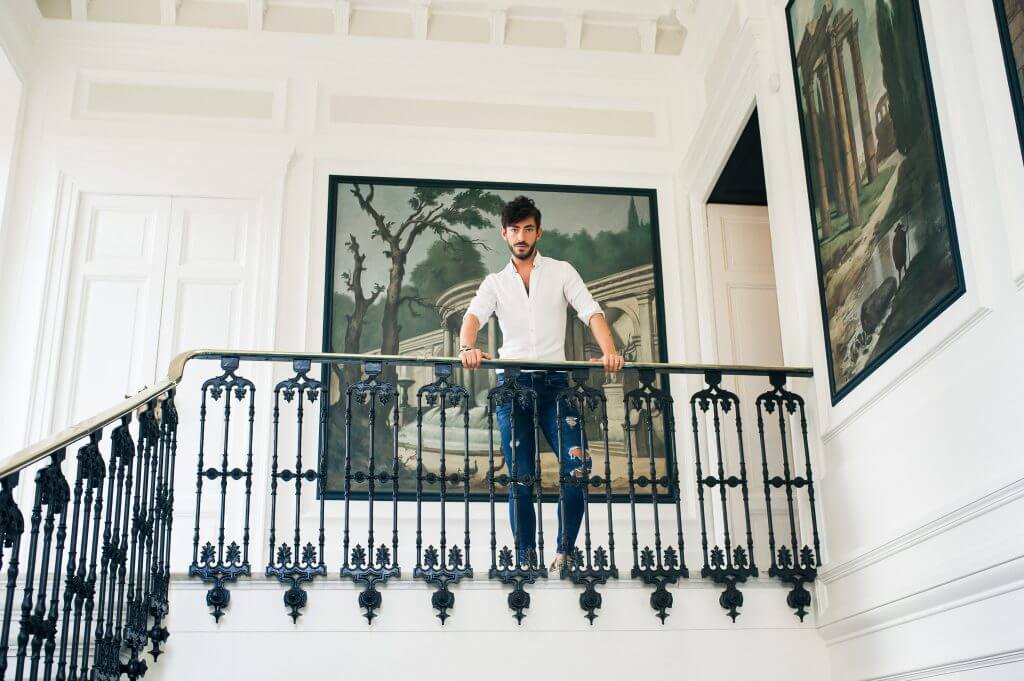 Weddings run through the heart of our Château and, with the same sense of inevitability, through Billy Folchetti's career – including how he got started. "I was at a point in my college years where I was feeling a bit uninspired and insecure that my study choices were actually going to lead me where I wanted to go in life. At the same time, as the universe would have it, I was offered a sales job working for a company focusing on Vietnamese weddings. Prior to this opportunity I had never considered the wedding industry but I very quickly fell in love."
After the economy took a major hit and he was let go from his job, Billy says, "three of my clients from there called expressing that they "couldn't get married without me." This was the encouragement I needed to begin my first company." A talent for seamless service and personalisation, along with an eye for beauty, made him special in the industry.
Now, based in the heart of the world's most romantic city, he runs Luxe X Billy Folchetti – a company that specialises in individual, unique and exclusive events to bring a sense of magic to wedding days. Billy delights in bringing his own distinctive flair to proceedings, whether as a floral stylist, wedding planner or celebrant – including planning a wedding for Jame and Brendon, a couple featured on TV show Say Yes to the Dress.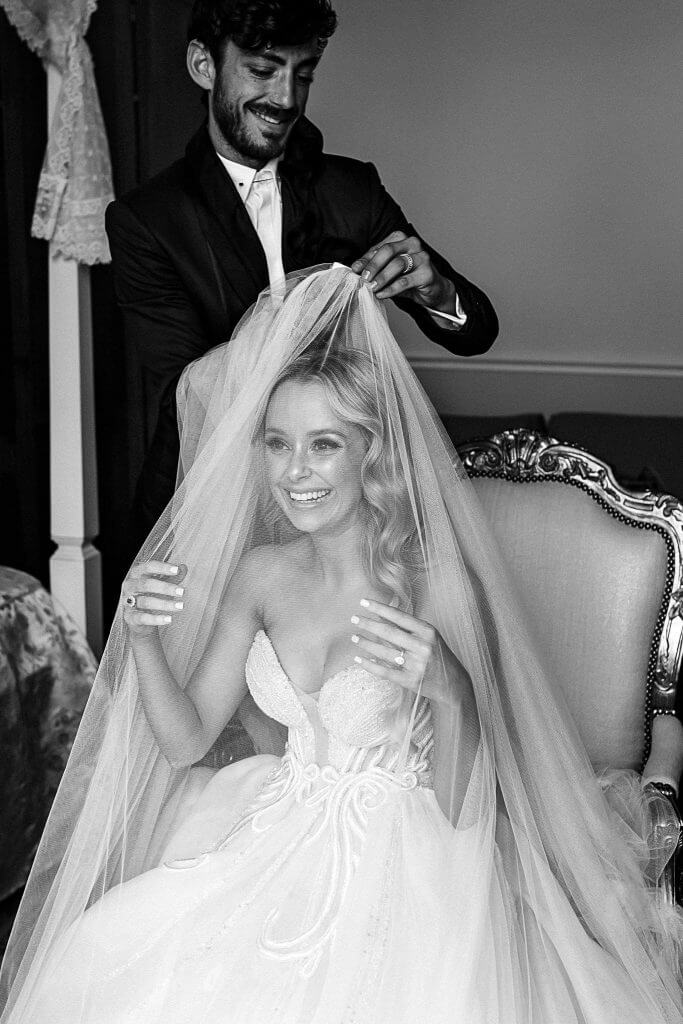 His appreciation of grace and elegance – "I live by Coco Chanel's words: 'Before you leave the house, look in the mirror, and take one thing off'" – is well-suited to Château Bouffémont. "I love how the château's differing rooms and spaces allows you to move guests from one place to the next, keeping the event alive and guest experience sublime."
The only thing he loves more than Paris is an adventure, exploring further afield to discover striking locations. "Marrakesh is a true adventure that tantalizes the senses, from the Sahara Desert to inter-city destruction, which is stunning in its own right, and enchanting palaces. The gardens, colours and warm "arms-open" diverse culture made me fall in love with it nearly 10 years ago." And of course, Venice is another that stands out: "It feels untouched. It's grand yet cosy and mesmerising in regards to its aesthetic and structure. It makes you think, makes you feel and pleases the senses."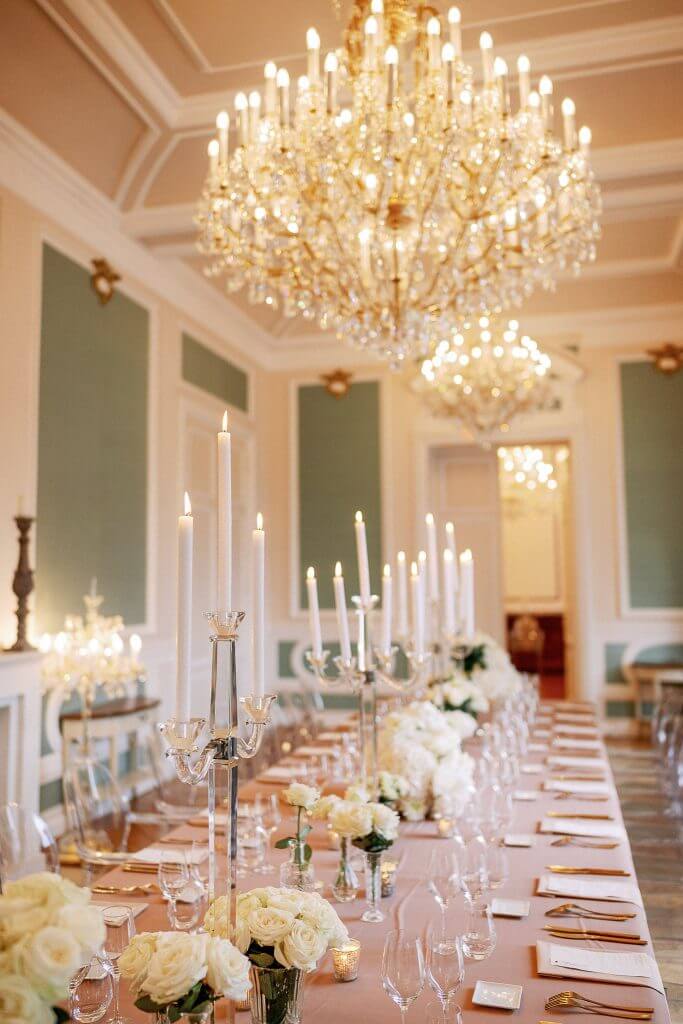 But of course, living in the city of light and love, Billy always returns to Paris. "The flower markets in Paris are enormous. I love shopping the markets for something exotic or different or super textured to throw in the mix of my favourites like hydrangeas, callas and tulips."
A keen aestheticism creates subtle differences between experiences – an attention to colour palettes to create a certain ambience, or a certain floral arrangement to convey a mood. Luxe X Billy Forchetti is built on these subtleties, and it's an aesthetic potential Billy sees in everything around him, from a grand setting to a single floral stem: "My favorite flower is the tulip. They are so simple yet so complex. The way they naturally flow – they take on the most elegant and interesting forms."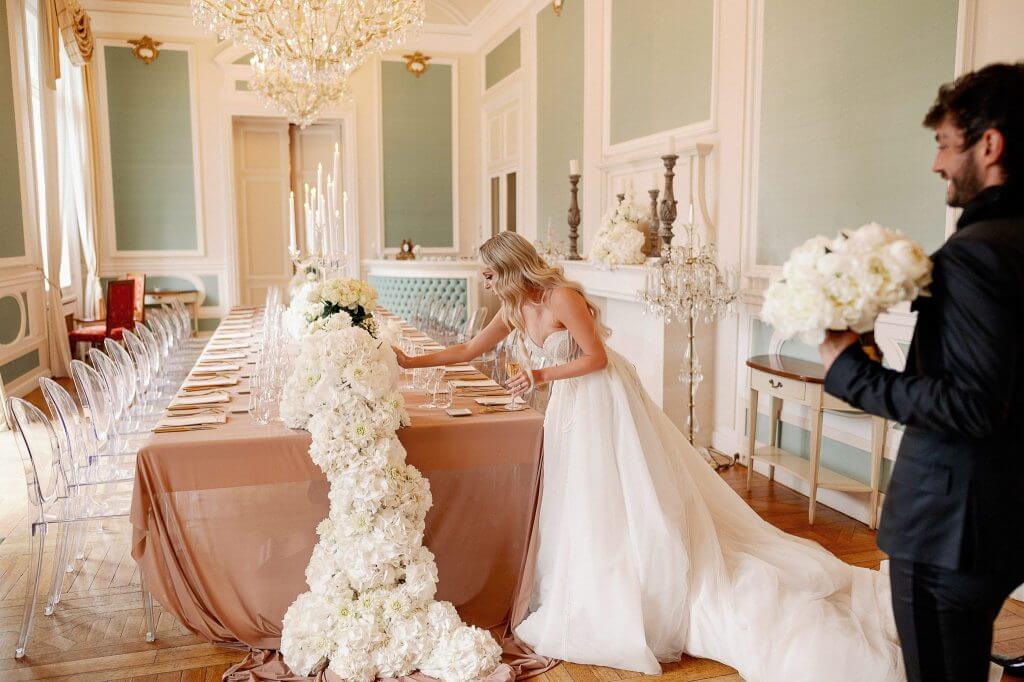 Weddings are renowned for attention to detail – a sequence of events that must flow seamlessly with the appearance of magic: "the tensions are high to achieve perfection within a format that does not allow for a rehearsal – if your clients do not like something or its not as they imagined there is no time to fix it or change it. You have one chance to get it right. I pride myself on being able to perform with that stress".
It is said that attentive service at its finest should be almost unnoticed by a client – at Château Bouffémont we love to anticipate our guests' needs in this way. From this to going above and beyond, refined service is something Billy has had a lot of experience in: "In summer 2018 I planned a château wedding for a British/American couple. The attention that went into the menus was like nothing I have ever experienced – to the point that there was a specific temperature addressed for the side of green beans that was served with the fish. It is interesting to experience the differences from one client to the next and something that always keeps us "on our toes," as they say."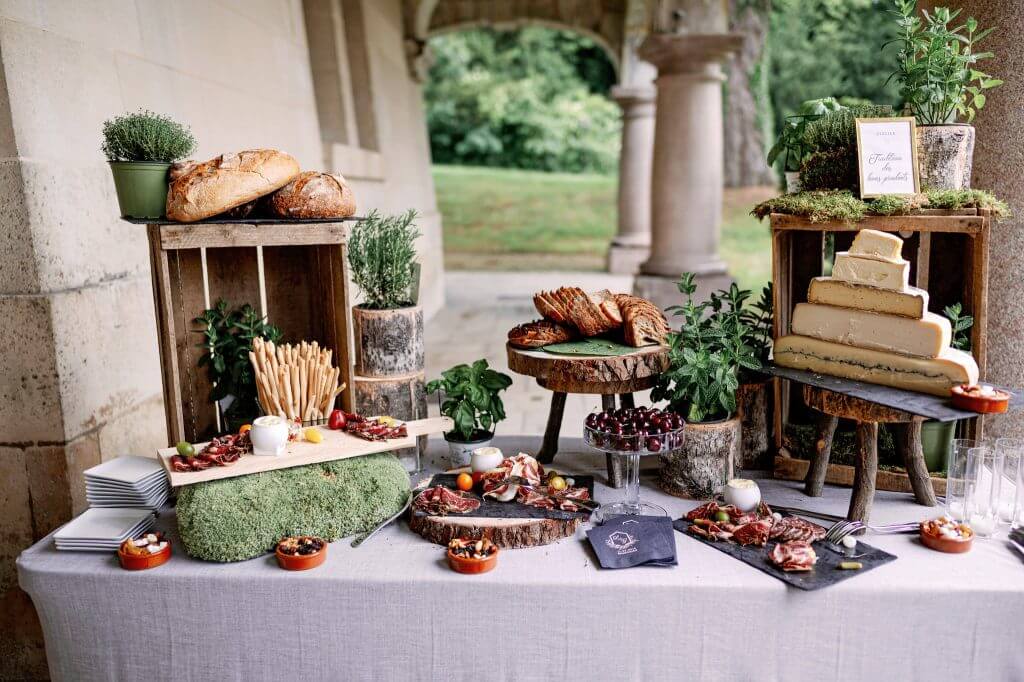 Luxe X Billy Forchetti moves seamlessly from creating the perfect wedding to capturing it forever in stunning photography. "The way to portray the human body and express it in an artist light takes something that is naturally beautiful yet showcasing it in complex ways." And of course our château near Paris offers its own unique setting for this. "My favourite thing about Château Bouffémont is the grand staircase behind the château. It offers the best kind of drama for a photo."
Behind it all, "wedding planning is "not all flowers and couture…" What happens behind the scenes can make you laugh, cry, sweat and often even get you a little dirty." And yet it's all in service of something bigger – a celebration of one of the noblest of human experiences. "Love is love! It should spread across all borders, countries, colors, religions, beliefs… It's what we need more of in the human race. The kind of love that respects differences and supports them without judgement or ridicule. This is one of my paramount beliefs and something I hope to spread on a grander stage to the world soon."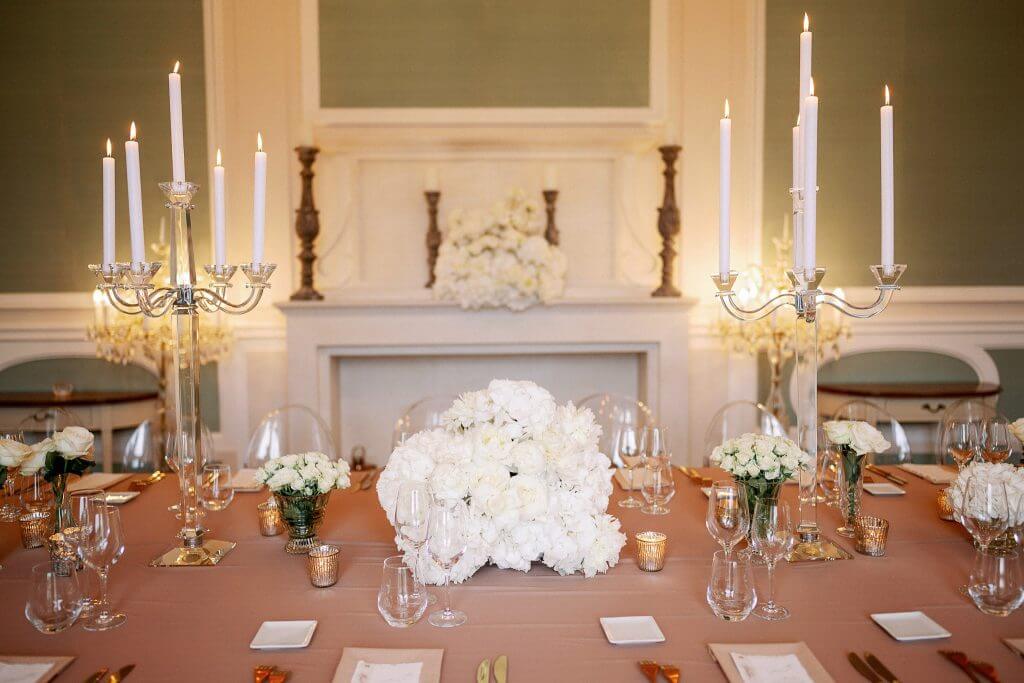 And for those of you in the Château Bouffémont family who are thinking of having a winter wedding, Billy has some top tips. "Do not limit yourself to the weather. When people think of winter they think of being cosy, fireplaces, holidays, warm blankets. Play with it – do an outdoor ceremony when the sun is high, get some heat lamps and some gorgeous fur throws… Put attention on tons of candles to add warmth to the space or even do something fun fire pits for the outdoor ceremony or a sort bourbon tasting bar to keep your guests warm. I think breaking the rules, especially in the event realm, is what keeps people talking for years to come."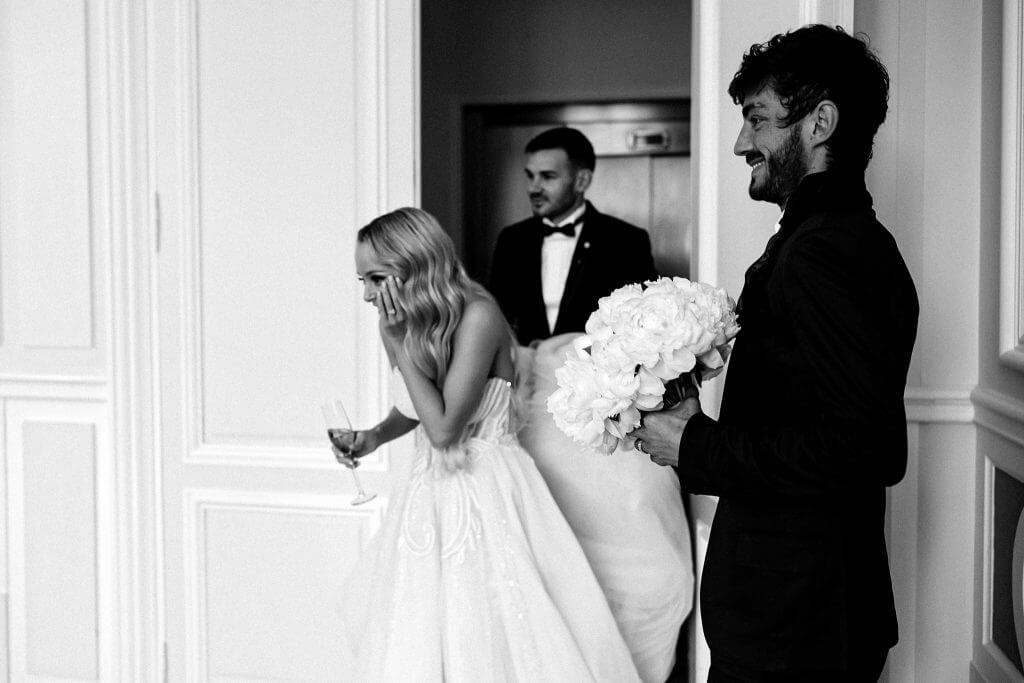 See you again next time, for more news from the Château!
Keep in touch at @châteaubouffemont
Photography by @linasdambrauskas