There's a special significance attached to flowers, whose paper-thin petals and delicate scents hold a strange power over us. Nature's rich colour and variety is on full display in their intricate, sweet-smelling forms. Buddha's flower sermon saw him hold up a lotus flower; one enlightened disciple smiled in response. This disciple saw, inherent in the beautiful object, fleeting beauty – momentary joy. Flowers aren't just beautiful, they're symbolic, from bouquets celebrating joyous occasions to those given in times of sorrow. Stems and petals comfort and inspire us to reflect on our own place in the natural world, and on the way in which delicacy exudes its own power: "The violets in the mountains have broken the rocks," says Tennessee Williams in Camino Real.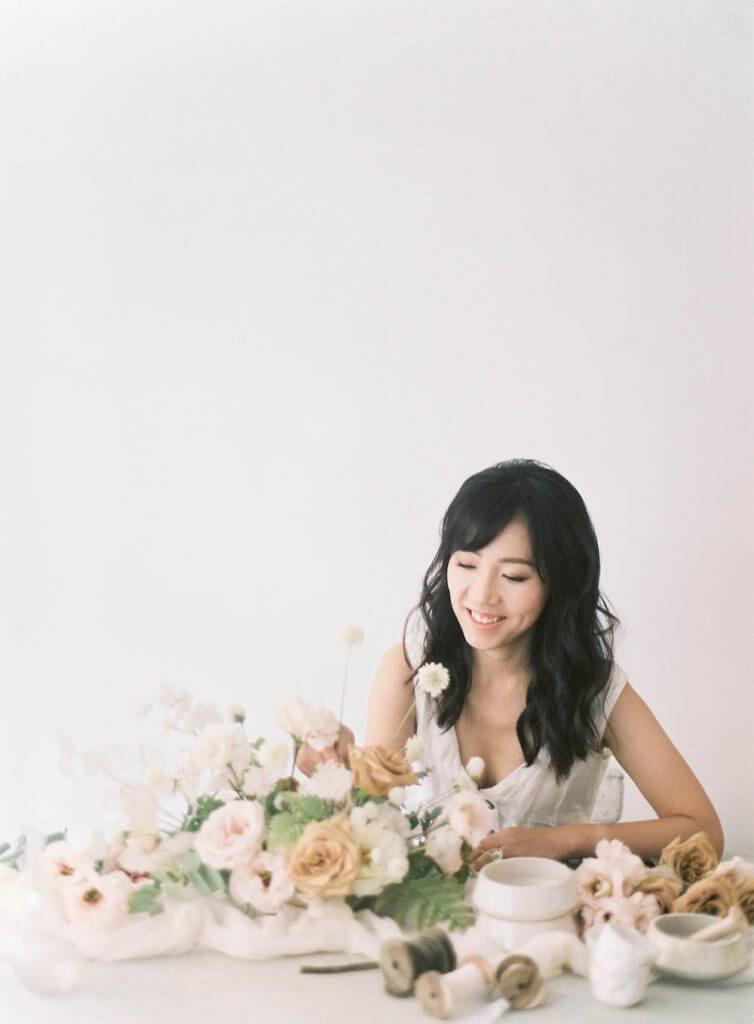 Nature's undeniable force, mingled with the fragile beauty of flowers, holds a magnetism that Akiko Kovacs, owner of Floraison floral design studio, understands almost instinctively. She brings nature within our walls and infuses buildings with life. "Refined, natural, romantic fine art," says Akiko, describing the aesthetic of her fresh floral installations, from custom flower arrangements and single floral gestures to wreaths of fresh blooms, bouquets of cut flowers and dramatic trailing blossoms.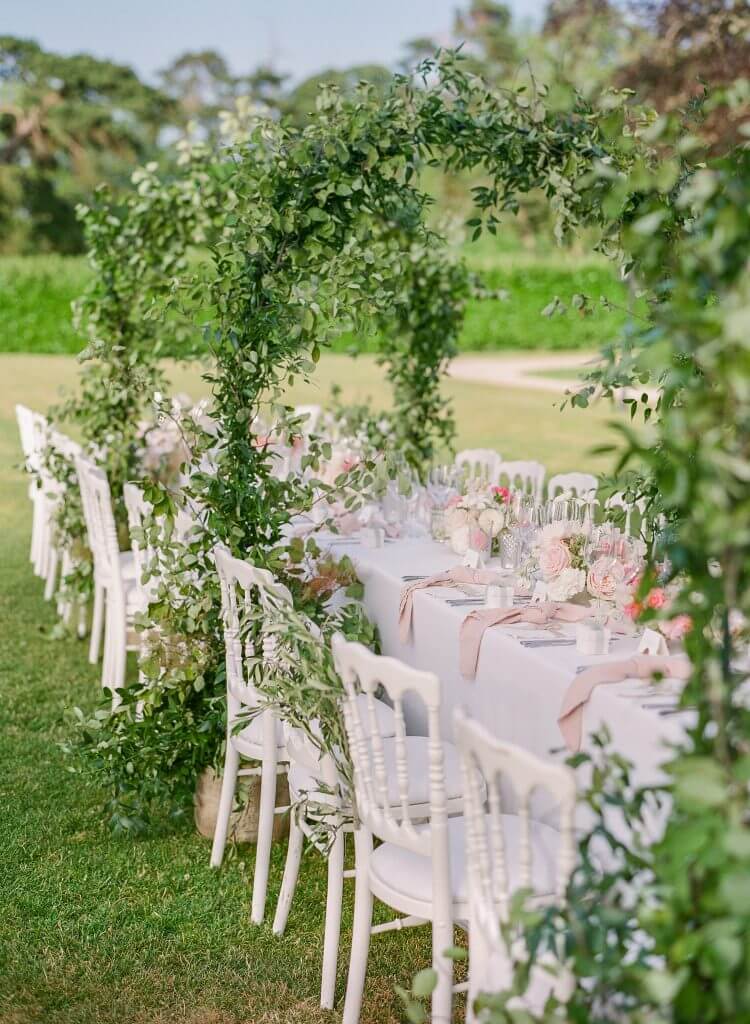 Using the finest quality florals blended with impeccable attention to detail, Akiko finds inspiration in "paintings, classical ballet, French architecture and fashion" – forms that reflect the poise and elegance of her blooms. It's easy to see how her love of French architecture is suited to our château near Paris. "Château weddings are the best fit with my style. Outside lights and beautiful French architecture matches so well with a fine art style," she says. "I love the side terraces of Château Bouffémont, and the garden. A ceremony or reception in the garden, with the château as a backdrop, would be so beautiful."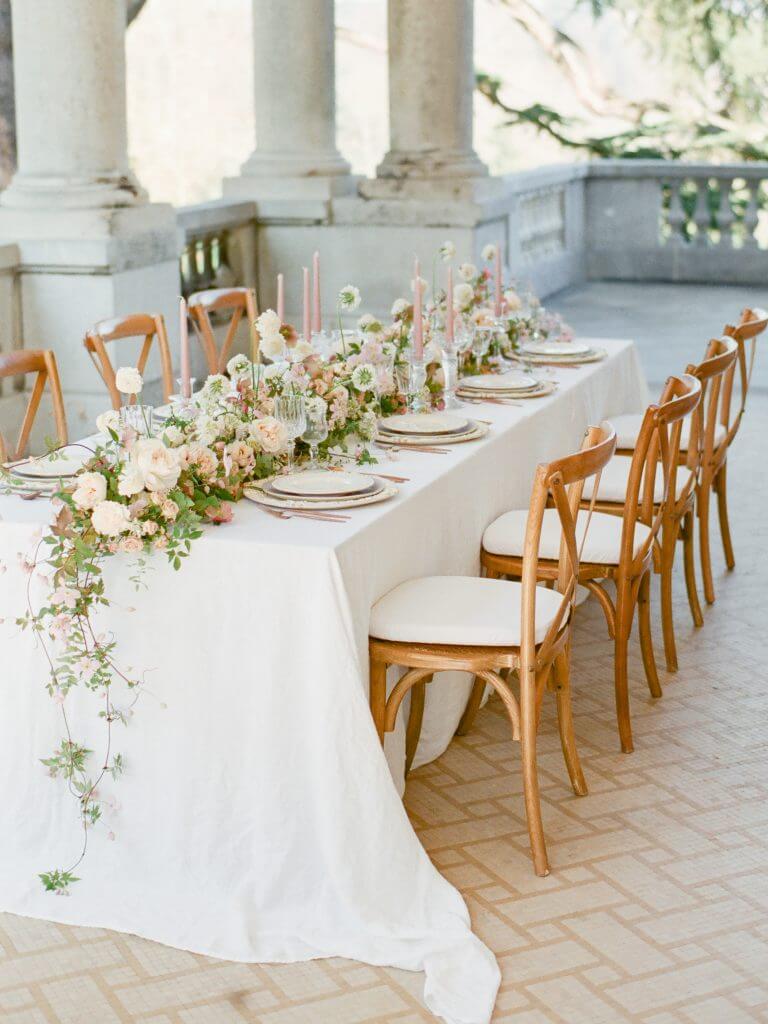 Château Bouffémont is in good company. Akiko crafted florals for a French chateau wedding at Château de Chantilly – "technically challenging as we had a lot of items, but it turned out beautifully" – and decorated the iconic Opera Garnier staircase during autumn; a team of nine florists worked through the night and into the next afternoon to achieve Akiko's meticulous and stunning vision.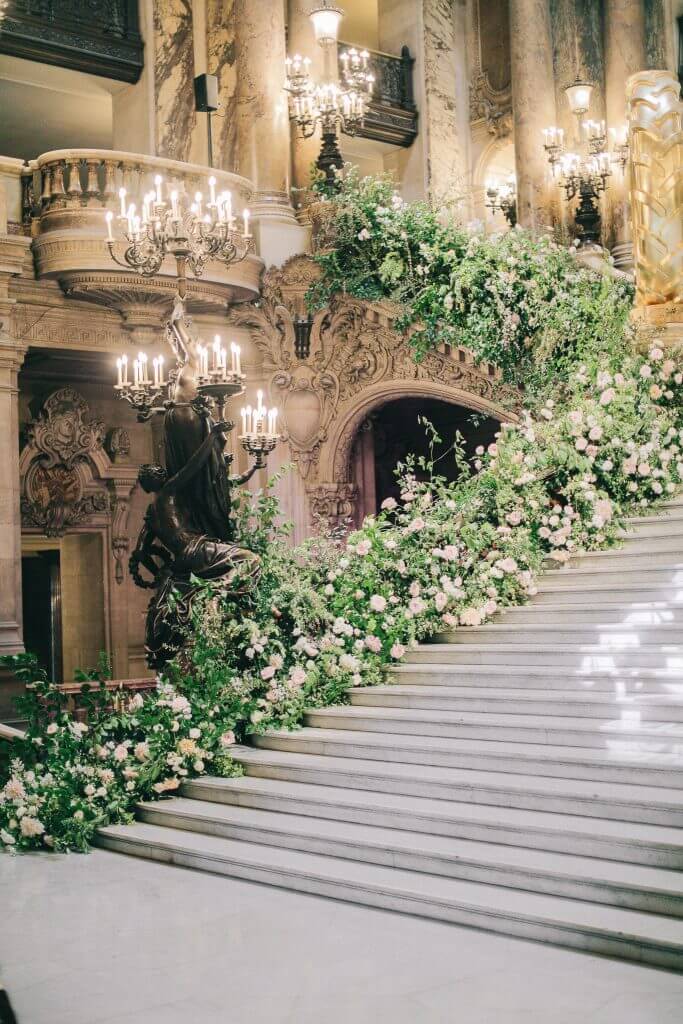 Having travelled and crafted her arrangements in several countries, Akiko reflects on floristry in different countries, "Japanese flowers are some of the best in terms of quality. There are so many beautiful and delicate flowers that we can't find here in Paris. But I love working in France because there are so many beautiful venues and the backdrops for flowers are just magical." And of course, her florist company is named in French, Floraison meaning 'full bloom'.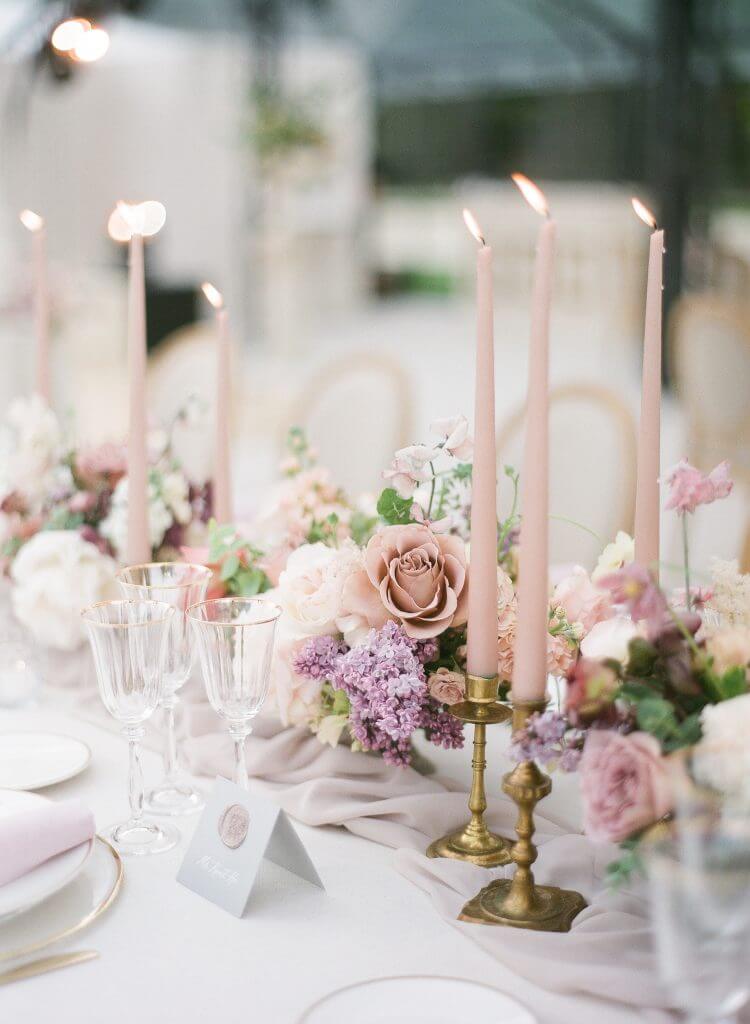 Part of the joy is discovering new flowers and finding inspiration every time she travels, "from local flower markets to roadsides." Akiko also loves taking inspiration from the location she's working at, from paintings, fashion or even from the flower itself. Our French château near Paris borders the Montmorency forest, and walking its paths offers many blooms and visuals to inspire creativity. Akiko has a tip: "In winter flowers survive longer than in summer. Flowers in general love cold. Ranunculus and tulips can survive more than a week."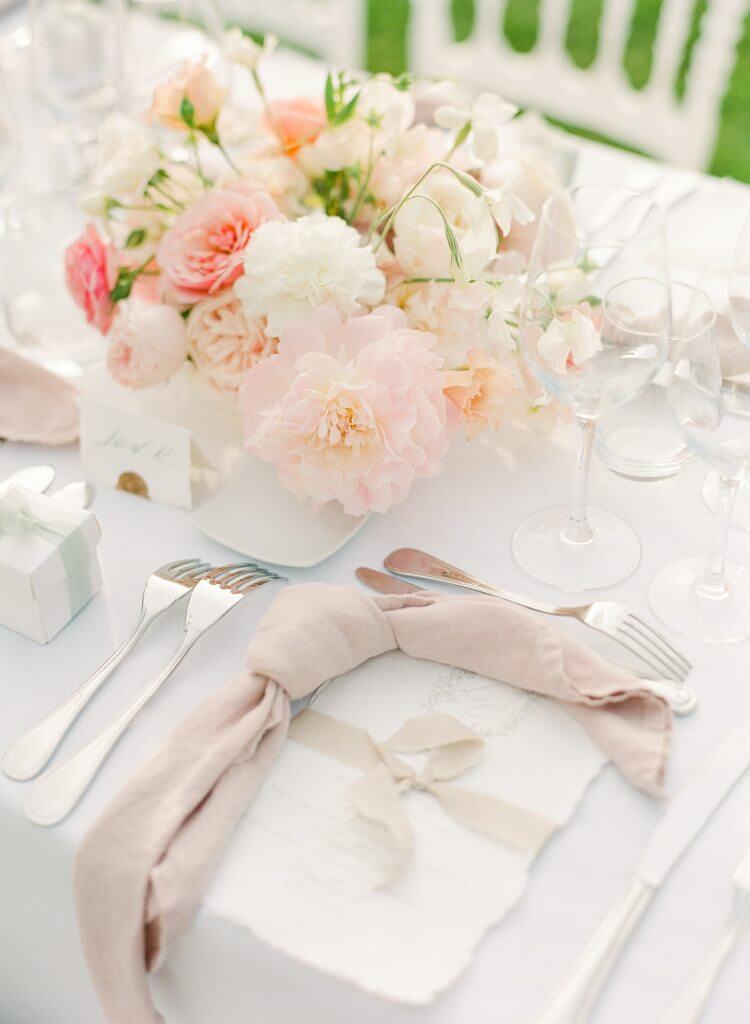 But while gentle ruffles of ranunculus, vivid tulips and delicate autumn eucalyptus might thrive in the cold months, Akiko's favourite scent comes from fresh garden roses – a timeless elegance echoed in our château.
See you next time, for more news from us at the Château Bouffémont.
Keep in touch at @chateaubouffemont