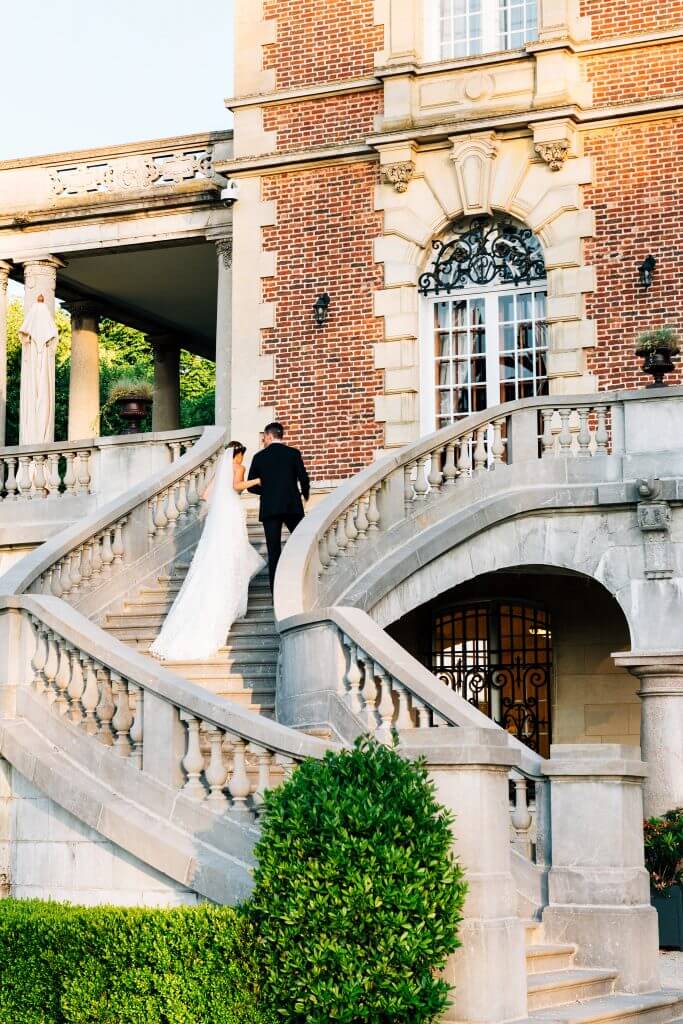 The wedding planner that you pick will have the immense responsibility of ensuring that every aspect of the organisation of your big day goes smoothly. You should, therefore, expect to ask a lot of questions to each person you are considering for this all-important job.
Here are just some of the questions to ask that will help you to narrow down the candidates.  
Will you be available on my wedding day?
This may appear to be an obvious question, but you would be surprised to hear of how often it isn't asked until the couple realise the true situation all too late. In fact, you should be asking this question before any other, to ensure you do not waste any time considering someone who isn't free.
If you are strongly interested in working with a particular wedding planner and can be flexible with your dates, you could ask them to give several dates when they will be free within your desired range, so that you can determine when both they and your preferred venue will be available.
Have you organised weddings at this venue before?
Your chosen wedding planner having overseen nuptials at the specific venue you have in mind is a big plus, as they will therefore probably know the venue staff, layout and logistics. This, in turn, should help to make the planning process that bit smoother.
Alternatively, it may be that the person in question has planned weddings at similar venues, which can be a great advantage, too. It could enable you to ask them a little more about their approach to organising weddings in such settings.
This way, if you have an unspeakably romantic French chateau wedding at such a fairytale venue as Château Bouffémont in mind, you can be sure of the planner achieving a 'vibe' that you will love.  
How do you deal with difficult family members?
There are various ways in which you could phrase a question like this. The key is to uncover evidence of how the wedding planner customarily responds to those unexpected disaster situations that could put them under a lot of pressure. You won't want to discover that your chosen wedding planner becomes easily flustered or angry in such a situation on your big day itself!
However, you should also gain a sense from this person that they have a foolproof backup plan in mind for such difficult situations and will be organised enough to hopefully ward off any catastrophes from occurring in the first place.
Don't simply presume that disasters like those told by nine wedding planners for this recent article for Cosmopolitan won't happen to you; being ready for worst-case scenarios is vital.
How do you prefer to communicate?
Different wedding planners often have very different methods of operating, and you will want to be sure that your chosen wedding planner's process works well for you.
The wedding planner that you have in mind may be based largely in Paris, for instance, which may seem ideal if you are getting married somewhere like the refined stone-built Château Bouffémont, situated a mere 30 kilometres away.
However, you may be a resident of the UK who will not be visiting France until the wedding, which will not be helpful if your Paris-based wedding planner is never in Britain and prefers to discuss their ideas with you face-to-face, rather than via email or over the phone.
For how long have you been a wedding planner?
We're not attempting to suggest here that an experienced wedding planner is automatically preferable to an inexperienced one.
However, if the person you choose has spent several decades in the industry rather than just a few years, they will have had greater opportunity to develop connections with vendors that could translate into a better wedding for you.
While it's important not to become too stressed out by the process of selecting a wedding planner, you should also not underestimate the difference that the right person can make – not least because, as explained by Loverly, working with a wedding planner can bring unexpected benefits.