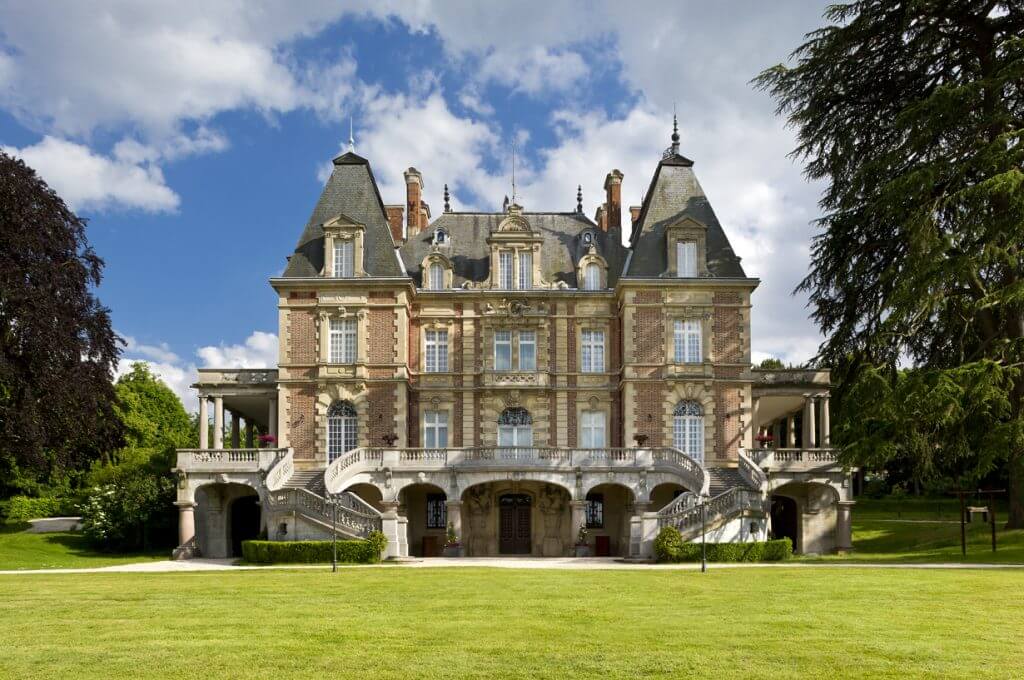 No city around the world has such an unimpeachable reputation for all things romantic as Paris, and there can surely be no more unspeakably romantic place to stay in the city than a chateau property. But wouldn't it be even better to play, rest your head and dine in a chateau that really does offer the finest of both urban and rural surroundings? One Paris chateau that most certainly fulfils that brief is Château Bouffémont. We are the very definition of a fairytale venue for events and overnight stays – albeit, one that makes the same ample sense to the head as it does to the heart.
What is the noble property's relationship with Paris?
Château Bouffémont, of course, has not been a private rentable venue for all of its life, having instead once served as the residence of the Marquise of Preignes and Baron Empain. These distinguished individuals were among many of the European nobility and gentry to build or reside in chateau-like properties that were often strategically situated to offer the best of rural and city life.
The 19th-century 'great and the good', after all, often had strong business connections to cities like Paris. It, therefore, made sense to live in a prestigious and resplendent manor house in a sufficiently beautiful and tranquil location for hosting guests, while also being close enough for the residents to be able to head into the city whenever circumstances required.
Now, the advantages enjoyed by such lords of the manor can be yours, when you rent the esteemed Paris chateau for your birthday party, bridal shower, family reunion, corporate event or team-building event.
Alternatively, you may be interested in Château Bouffémont simply on account of the opportunity that it affords to book a romantic getaway to one of the most romantic properties imaginable, a mere 30 kilometres away from one of the world's most legendarily romantic cities.
Whatever your mood, needs or desires, the Château leaves you well-placed
It is one thing, of course, to rent such an enchanting venue this close to Paris, a city with a reputation as one of the true culture, fashion and recreational capitals and renowned for the most impeccable cuisine, world-beating art and legendary history, as explained by The Telegraph.
However, it is quite another thing to head for the myriad of stimulations and inspirations served up by the French capital, in the knowledge that after your day of urban exploration and discovery is over, you will be returning 'home' for the night to a genuinely extraordinary heritage venue.
Château Bouffémont is precisely that property, combining the finest in aristocratic charms with modern comforts, while also being easier to reach than you might think, given that we are just a 20-minute journey from Charles de Gaulle Airport.
With the sprawling 2,200-hectare Montmorency Forest also practically on the doorstep of our Paris chateau just beyond our spectacular manicured French gardens, you really can experience the best of both the countryside and the city during your time as the guest.
There's no need for it to remain a fantasy
It couldn't be more straightforward to begin turning your Paris chateau dream into reality; simply contact our team today, and we will get back in touch with you to discuss how we can cater to your bespoke requirements in the finest detail when hiring this unique, luxurious and well-located venue.