The Château Bouffémont Vlog N° 007: How To Spend A Perfect Day In Paris
Our monthly Vlog series offers an invaluable peek behind the curtain at the Château Bouffémont to let you see how the magic really happens. Wondering how to spend a perfect day in Paris? Watch our vlog below to join us on our journey!
Make the most of staying in a Château for hire outside Paris by visiting the City of Lights itself. Whether you stay for a week or a long weekend, Château Bouffémont is well-situated to make trips to Paris, where you can sightsee, shop and taste French delicacies. With that in mind during this month's vlog-to-blog instalment, we team up with travel assistant and concierge service Sacrebleu. Enjoy a personalized experience showcasing the very best of the city, from enriching culture and history to adventurous tours and fine French delicacies.
Stephanie, owner of Sacrebleu, creates unique experiences for our guests, helps us organise restaurant bookings, arranges access to museums and put together daily activities in the City of Light. She organises day trips to nearby towns, too: visit Giverny to see Monet's gardens, Champagne for champagne tasting or even Normandy to see the D-Day beaches. In this vlog, she creates a perfect Parisian experience full of must-sees in the city. Follow along and let's jump right into it!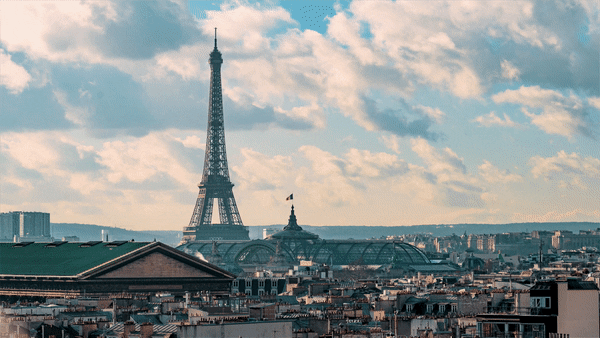 Musée d'Orsay
From a former Beaux-Arts railway station to a World War II post office and a film set: now the Musée d'Orsay is now one of the largest art museums in Europe. Sprawling on the left bank of the Seine, this majestic building contains French art from the mid-18th and early 19th century, from paintings and sculptures to furniture and photography. It also houses the largest collection of impressionist and post-Impressionist masterpieces in the world.
The architecture is just as impressive as the art: great glass awnings in the main artery of the museum complement works by artists from Manet to Renoir and Van Gogh. Head to the second floor to take in the Seine from behind the iconic clock, then to the roof for panoramic views over Paris.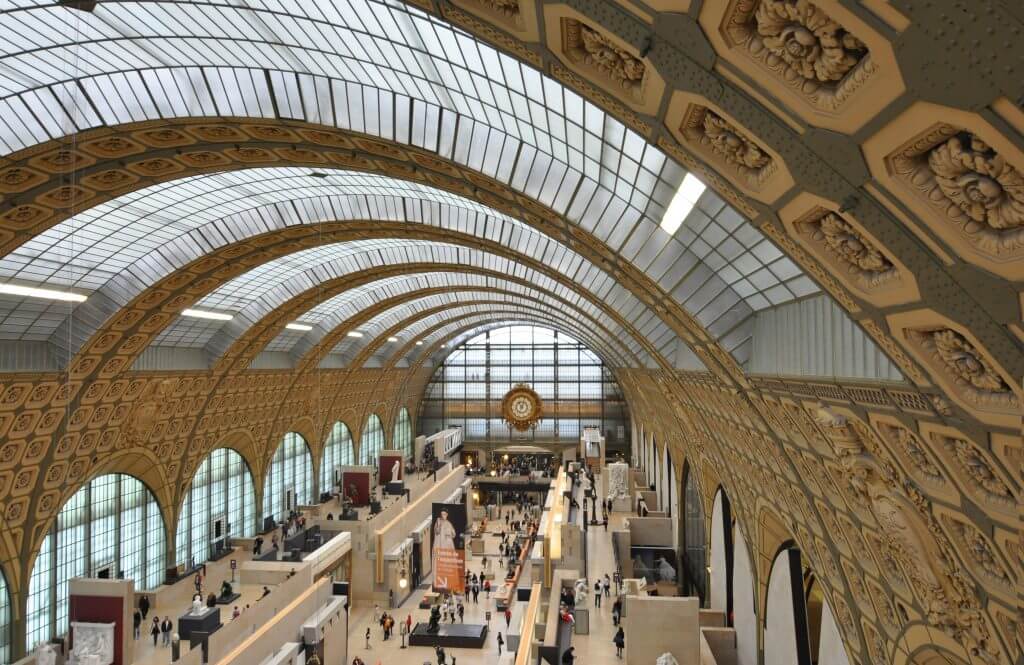 A very Parisian lunch
After the breathtaking beauty of the Musée d'Orsay, we met with Stephanie from Sacrebleu for lunch at LOULOU: the ideal setting to satisfy the senses. Here one dines and indulges in the art-de-vivre – the art of living. Designed to resemble a discerning art aficianado's salon, the space holds an air of wit and elegance matched to perfection by a sun-kissed menu that's simple, expressive and delicious.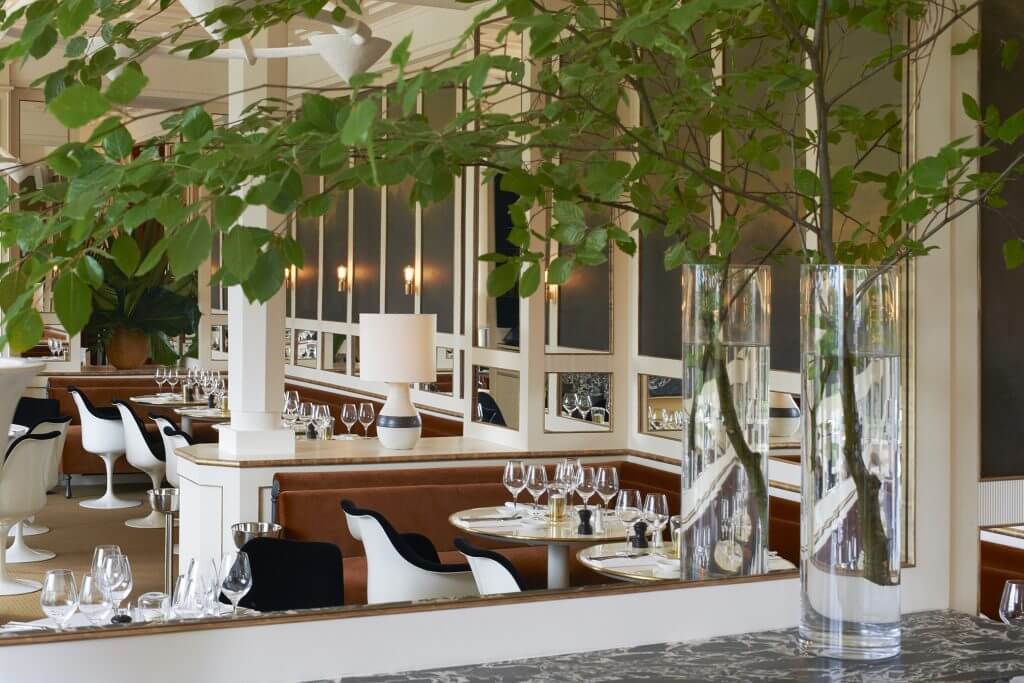 A tour in a sidecar
The mind and body have been fed: now's the time to be reinvigorated as you take in the city from the sidecar of a motorbike, with Retro-Tours Paris. Even if you're familiar with the streets and sights, this adventurous mode of travel gives you a new perspective, as you're taken on a beguiling voyage among the unmissable parts of the city. Let go: feel the wind in your hair and cruise past Concorde, Champs Elysées, Arc de triomphe, Tour Eiffel and down Champs de Mars.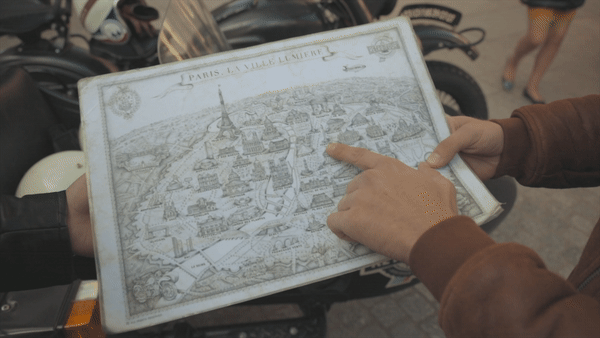 Gourmet fine foods
Once out of the sidecar, and much refreshed by the experience, we ended up in the 6th arrondissement. Veronique takes over from here: as our gastronomic guide, she knows all the best shops, streets, Parisian delicacies and good food of France. Begin at Poilâne and be sure to try the famed apple pie and Les Punitions, their celebrated small butter cookies. From there we pop into La Maison du Chocolat, and elegant chocolatier where Sarp samples a very special éclair.
Of course, we can't take a food tour without visiting Le Bon Marche: the food hall is the home of exquisite food and drink, from Champagne to caviar and fromages. It's a pleasure to wander through the space with such exceptional food on offer, from tarts and ripe fruits to fresh fish and condiments. Head to the wine cellar and speak to the sommelier for expertise on wines – particularly French wines – and even Parisian gin. If you want to continue the culinary experience back at our royal château, we have wine tastings and cookery classes.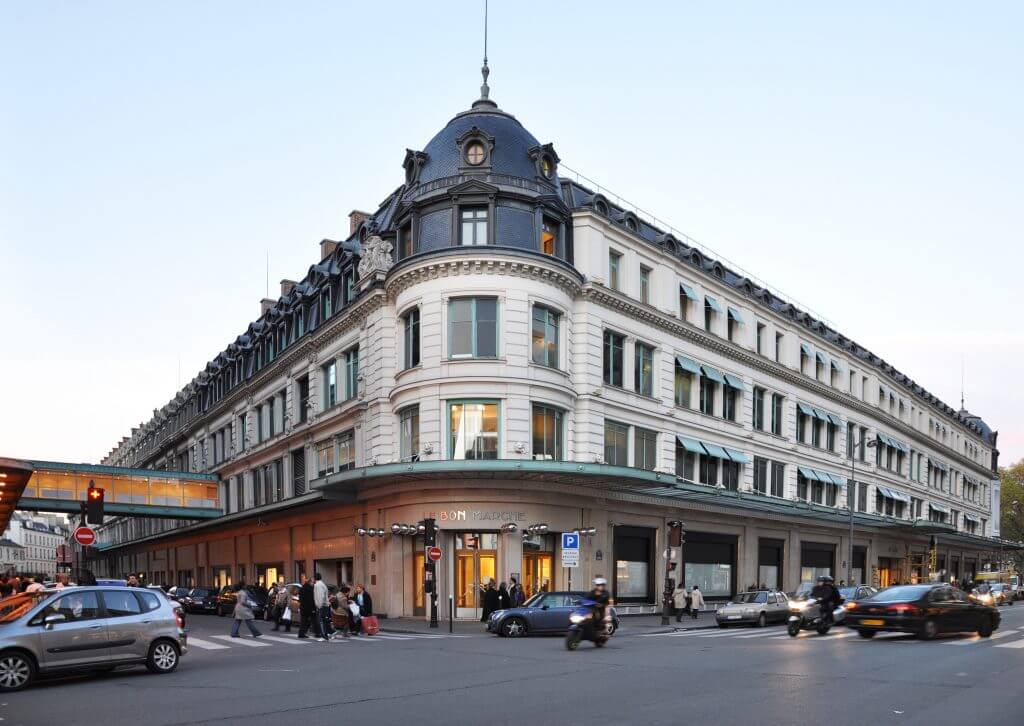 We hope you've enjoyed experiencing the very best Paris has to offer along with us and Sacreblue, from a tour of the city to gourmet dining. Like and subscribe to see more content from us, and we'll see you again soon for more highlights from the château!
Looking for a French château for your family vacation or a holiday? Check out our website.