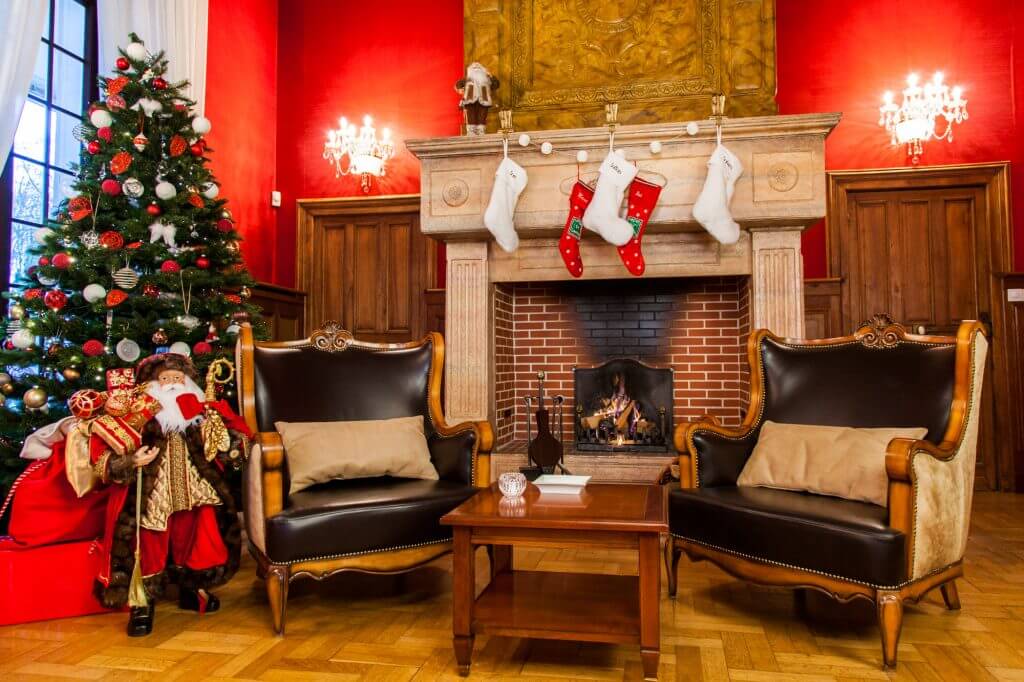 It's an image that feels like something of a dream, a true fairytale. Yet, it's something that could be a reality for you and your family this Christmas season, and it's never too early to start thinking about such a very special time of year.
Why is it not too early to think about winter holidays?
The summer holidays are now over, and while it is presently easy to be consumed by such autumnal matters as ensuring your children make a successful transition back to their studies and preparing for Halloween, the truth is that the festive period will be with us sooner than we all think.
Just think of all of the elements of what would be a dream Christmas season for you – one that you will remember for many years to come. Imagine the soothing light of the festive decorations, the crackling sound of the fireplace and the sweet smell of the turkey cooking.
In short, picture an idyllic environment that truly feels like a home away from home. It's all possible when you make the beautiful and noble Château Bouffémont the base from which to celebrate the festive season. Such an enchanting setting can be booked for the Christmas period right now, but our fine festive offers may not be available for long.
There are so many fine reasons to spend your Christmas at Château Bouffémont
Château Bouffémont represents a resplendent and endearing setting for a short break at any time of the year, but is especially well-suited to memorable Christmas getaways for the entire family.
Whisk your loved ones off on a fantastic Christmas break at a refined and luxurious French chateau on the outskirts of Paris, and which simply exudes aristocratic charm. It's a dream backdrop that comes complete with the obligatory Christmas tree adorned with unique decorations, and surrounded by all of the carefully-wrapped gifts to make your children's dreams come true
Take advantage of a two-night festive season break that grants you exclusive use of the Château and its grounds, encompassing our five grand halls including a bar and games room, as well as nine suites and rooms for accommodation and an additional separate guest kitchen accessible 24 hours a day.
Picture yourself truly revelling in the magical spirit of the Christmas period, enjoying a festive five-course dinner on your first night, and relaxing with drinks by the fireplace in the charming Salon du Baron.
Following a restful and opulent night's sleep, welcome the new day with a savoury brunch, before embarking on any of the wealth of winter activities available for you and your children in the local area, ranging from relaxing strolls in the park and cycling trips around the village to horse riding sessions and craft workshops.
Toast the season of happiness in the finest possible way
All of the ingredients of the most memorable Christmas holiday get-together with your family are present and correct in our festive-season packages here at Château Bouffémont.
Share those special moments with your loved ones amid roaring fireplaces and the sweet smell of gingerbread, while handing out Christmas presents and 'stocking stuffers' to the children and engaging in fun, family-friendly activities such as holiday cookie decorating with our chef.
Furthermore, with Christmas 2017 promising to be another magical time to visit Paris, you are likely to be thankful for having chosen a luxury retreat a mere 30 minutes from the centre of the City of Lights. Why not discover the dates of this year's renowned Christmas markets in the city?
It can all be experienced when you make your family's dreams come true by selecting Château Bouffémont for your next family festive break. Please book your time with us now to avoid disappointment.