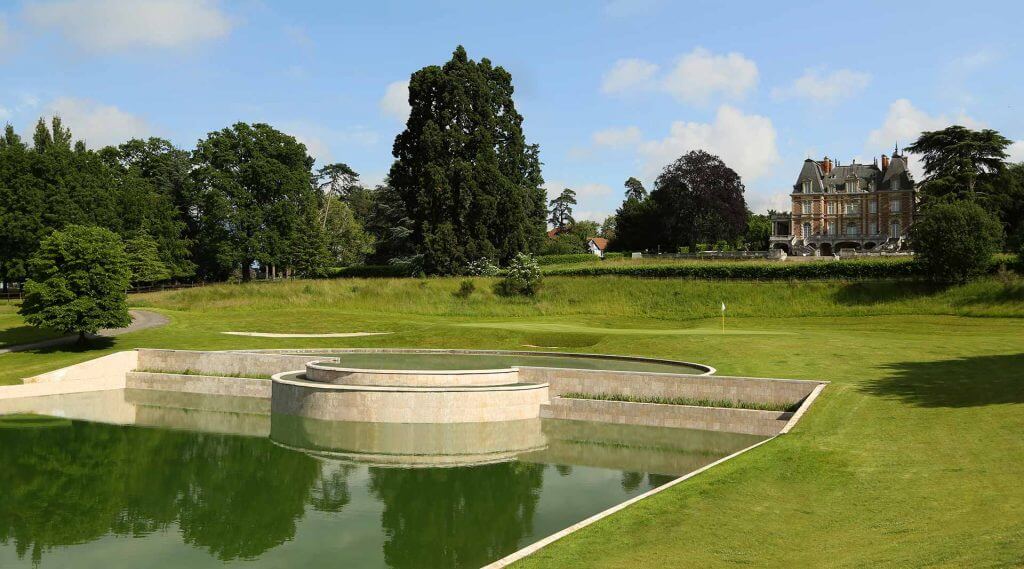 When you are seeking a relaxing autumn break, whether on your own or with your family, you would struggle to choose a better venue than the resplendent and distinguished Château Bouffémont. Our fairytale venue in an enchanting setting is also a fine place to engage in all manner of recreational activities – of which the below are just five.
A little something with the kids
Château Bouffémont is ready and waiting to serve you and your family with a wealth of activities perfectly suited to children.
There's no need to fret about keeping the little ones entertained, when you can simply consult with our team with regard to the wide range of fun activities that we can provide, from live entertainment and performances to arts and crafts workshops, gardening and cookery classes.
Tee off!
If you would like to leave the children to enjoy themselves while you and, perhaps, your partner enjoy some decidedly more 'adult' activities, you could do no better than take advantage of the priority access that we grant our guests to the highly exclusive Paris International Golf Club.
Even from the Château itself, you will be able to enjoy a stunning panoramic view of the 18-hole course designed by no less a golfing legend than Jack Nicklaus himself. With lessons available for one or two persons at a time, we guarantee a rewarding time for the McIlroy or Faldo in you.
Fun at the beach at L'Isle Adam
If you are looking for a traditional charming riverside resort at which you can watch your children making sandcastles as your partner enjoys some leisurely swimming – all on the backdrop of a handsome and pleasant little town – you could hardly beat L'Isle Adam.
With the weather in and around L'Isle Adam still wonderfully hospitable for time on the beach in early autumn, it could be the perfect destination for you and your family at this time of year.
Discover the delights of Paris
There could scarcely be a better time of year to fall in love with the City of Lights. The iconic pavement cafes are just that little bit quieter, and the same remarkable cultural and historical institutions and landmarks await you as during any other season.
Whether you wish to take in fabled Paris art galleries and museums such as the Louvre and d'Orsay, allow your jaw to drop at first sight of the elegantly manicured lawns of Luxembourg Gardens, or simply shop until you drop at the city's high-class boutiques and flea markets alike, it's all a mere 30 kilometres – or 18.5 miles – away from our magnificent venue.
Check out Condé Nast Traveler's article on what makes Paris such a wonderful place to visit during the autumn months.
Simply relax in your suite!
Think back to all of the opulent trappings of the most luxurious hotel in which you have ever stayed, then double them. Whatever the surroundings in which you have previously rested your head in this endlessly endearing area of France, Château Bouffémont will meet your highest expectations.
Our noble heritage property consists of no fewer than nine prestigious suites and rooms, in which as many as 27 guests can be housed in the utmost comfort. With such amenities to call upon as flat-screen television, telephone, radio, Internet, Wi-Fi and opulent and generously sized beds, Château Bouffémont offers everything that your family requires this autumn for a restful stay.
In short, when you are seeking things to do this autumn with your family, Château Bouffémont simply has to be your choice. That is not least the case when you also make the most of our long weekend offer, whereby you can enjoy exclusive use of the Château and its grounds for a four-night stay.
Simply contact the Château Bouffémont team today for more information on precisely what exciting activities your time with us could entail.