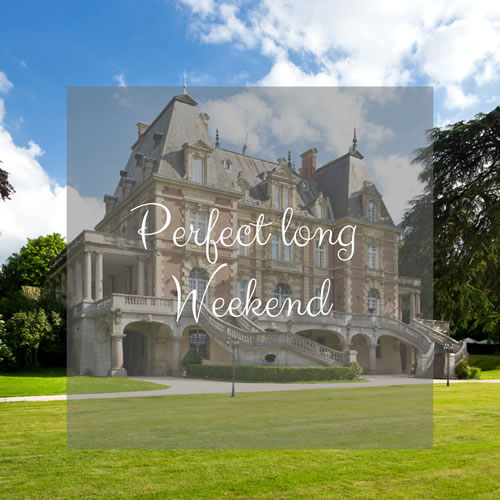 Whether it's a special get-together with friends or a peaceful get-away with the family, Paris and its outskirts are always a great idea. This 19th century private residence located at the gates of the City of Lights is just the right fit for you.
For such an occasion, we are offering the fourth night as a gift for your three-night stay.
What's included?
• The exclusive use of the Château and its grounds:
- Five grand halls including a bar and a games room
- Nine suites & rooms for accommodation
- An additional separate guest kitchen accessible 24 hours a day
• A dedicated team for a full service including a private butler, concierge and housekeeping
• Complimentary breakfast for the staying guests
• Home-made cake for children and champagne for adults on arrival
Terms and Conditions :
For 12.750 € (from 850 € per night, per room)
Four-night stay based on five rooms occupied
For 15.000 € (from 555€ per night, per room)
Four-night stay based on nine rooms occupied
This is a limited offer available between September 1st, 2018 and December 15th, 2018. Rates do not include the additional services, may depend on the number of the guests and are subject to change.