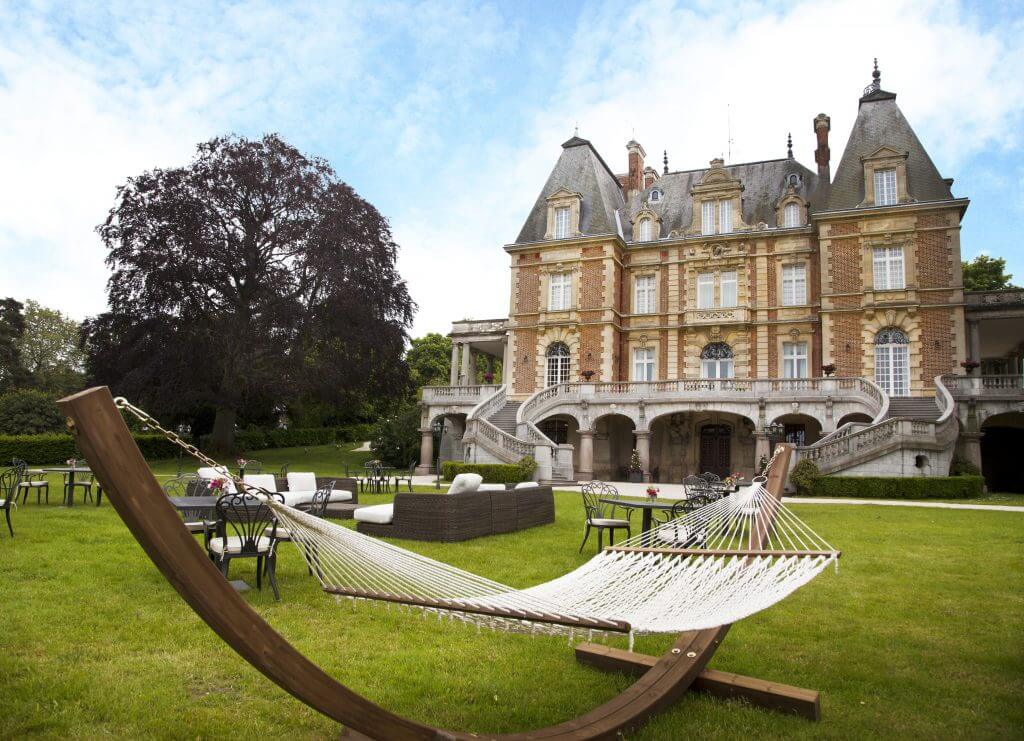 Visiting France can easily excite many of us – especially if it includes spending time near Paris. Both the capital and the country are resplendent in stylish fashion, fascinating history, and wonderful culture. All of that and much more can be easily embraced when you stay at Château Bouffémont, the elegantly gorgeous nineteenth-century property. Here is what you can do…
To Paris with love
The chateau is available to reserve for a wide array of occasions, including birthday parties, cocktail parties, family vacations, yearly family reunions or even a special getaway with those you most love.
If you're visiting with little ones, there are plenty of things to keep them occupied. Around the two lakes of the Montmorency forest, there's ample opportunity for hiking and mountain biking, or you can try something a little less daring at L'Isle-Adam, France's largest freshwater beach.
Whichever of these occasions you would be interested in hiring the chateau for, it can be yours for an entire weekend. This can be incredibly exciting considering that central Paris is just 30 kilometres from the chateau. The city's well-known attractions including the Eiffel Tower, the Arc de Triomphe, and the Louvre Museum can all be reached relatively quickly.
Enjoy what you see and indulge in the culture
Still, despite the obvious appeal of Paris and its broad range of tourist attractions, there is also plenty to keep you engrossed on site at Château Bouffémont. You could find yourself constantly gasping in awe as you peruse the various rooms and admire the refined decor. You could feel like you are walking into a charming fairy tale or going back in time to an opulent, aristocratic residence.
Sample even more history at a nearby museum
Head outside and enjoy the astounding grounds and impressive surroundings that have shaped the long history of the chateau that has stood since the nineteenth century. During this time, the chateau was the home of the Marquise of Preignes and Baron Empain who held prestigious ceremonies in the grand reception halls, suites and garden and grounds.
Less than 20 minutes away from our chateau is the National Museum of the Renaissance. The amazing collections in this museum are housed in the Château d'Écouen, which itself has a fascinating history. It was once owned by a major Renaissance lady, Anne of Montmorency, who is strongly associated with two kings of France: Francis I, who reigned from 1515 until 1547 and was close to Anne; and Henry II, Francis' successor, who Anne thrived under.
More details about the castle's history can be found at the National Museum of the Renaissance website, which suggests other ideas and can tell you even more about what to do for a long weekend near Paris. Nonetheless, that weekend may not feel particularly long if you also embrace the other amenities that are also available at the chateau.
Try a new sport
If you're looking to unwind with a game of golf, head to the nearby Paris International Golf Club. This 18-hole championship golf course has plenty of facilities to enjoy after your game including a sauna, Jacuzzi, heated indoor pool and even a restaurant run by the star chef Frédéric Vardon. All year round, the chateau's membership card gives you full access to the three tennis courts located inside the golf club where you can benefit from a private lesson by a certified instructor. There's even the chance to enjoy a horse riding trek in the nearby countryside.