Our digital newsletter keeps you up to date with everything happening at Château Bouffémont – including recipes, interviews and activities in the local area
With our rolling grounds and luxe interiors, it's no secret that here at the Château Bouffémont we are dedicated to the art of helping guests to relax – this means we know the importance of an afternoon treat or two. This week we are bringing you a little Château flavour with a recipe for a subtly sweet ricotta and raspberry loaf.
This is a tried-and tested crowd-pleaser, which can be enjoyed just as well with a loose-leaf tea infusion as it can with a glass of champagne. The feather-lightness of sugar and almond pairs perfectly with the rich tang of raspberries and the creamy finish of ricotta, combining into an unusually textured treat that guests are destined to remember.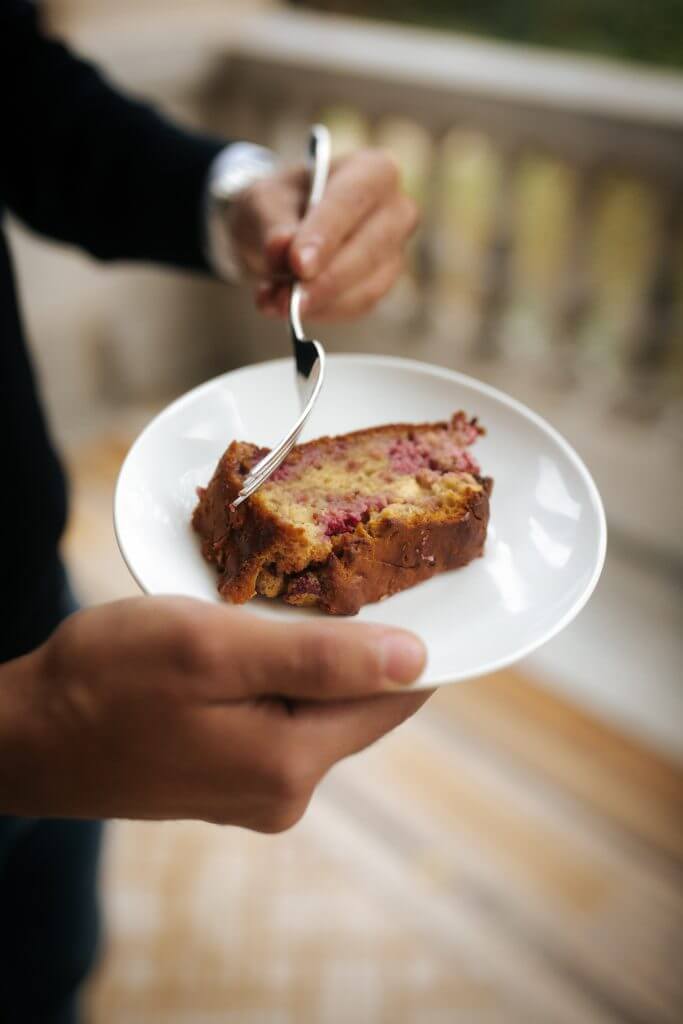 Ricotta and Raspberry Loaf
Ingredients:
3 eggs
150g flour
250g ricotta
50g raspberries
70g sugar
50g almond powder
11g baking powder (approximately 2 tsp.)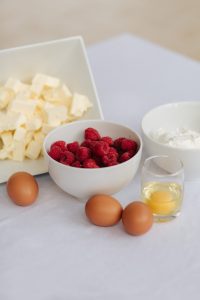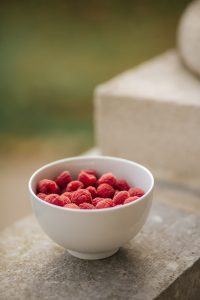 Method:
1. Preheat your oven to 180°C (Th. 6).
2. Break the three eggs into a bowl and whisk them into an omelette-like consistency.
3. Add the ricotta cheese to the bowl, and then the sugar. Whisk the mixture again until it is completely and evenly mixed together.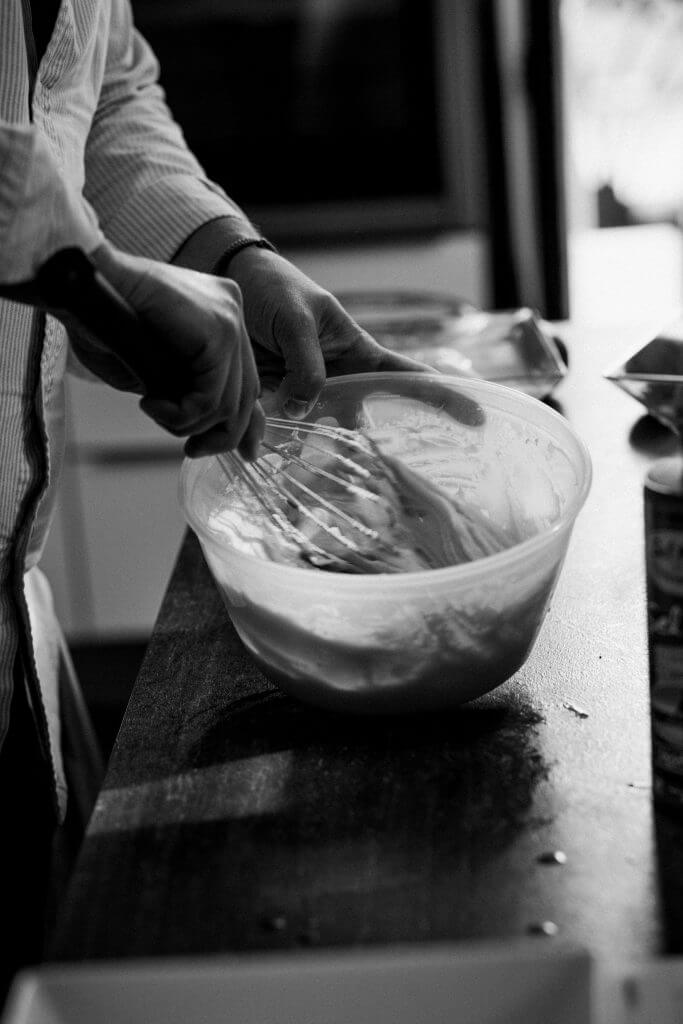 4. Add the almond powder, and then whisk again.
5. Sift the flour and the baking powder into a bowl together, then add them into the batter – making sure to mix gradually as you go. Mix again thoroughly once you have added all of the flour and baking powder.
6. Add the raspberries into the mixture, making sure to whisk them in evenly as you do.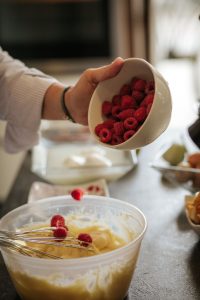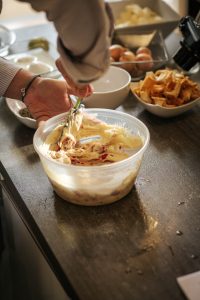 7. Pour the preparation into a buttered loaf pan.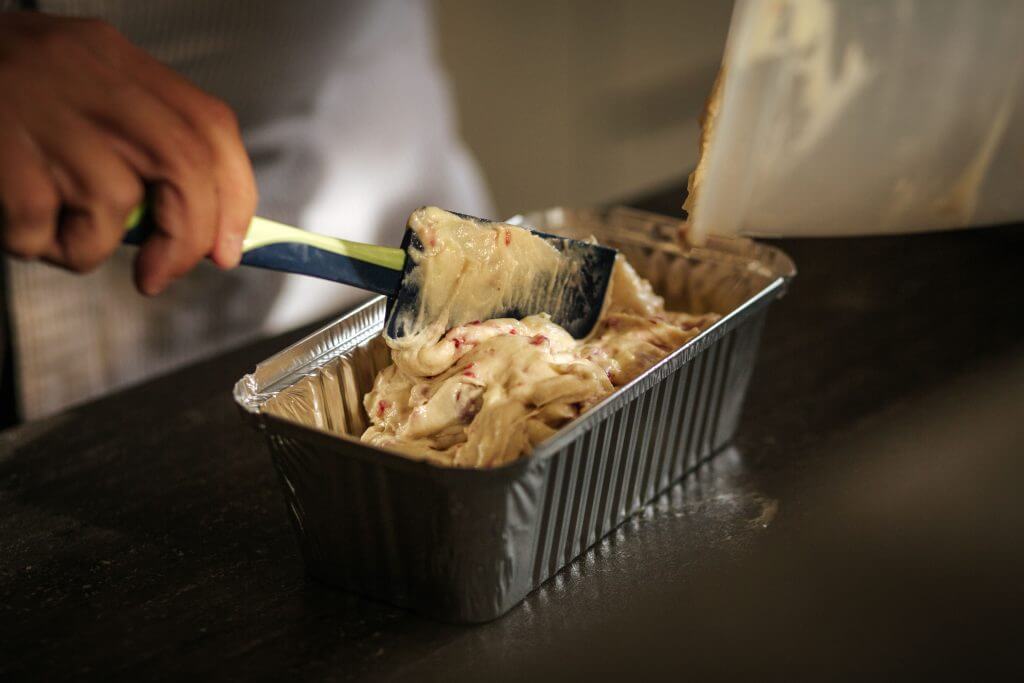 8. Cook the loaf in a preheated oven for 20 minutes.
9. After 20 minutes, remove the loaf from oven and prick to test it is finished cooking. Allow it to cool for a few minutes before removing the loaf from the pan.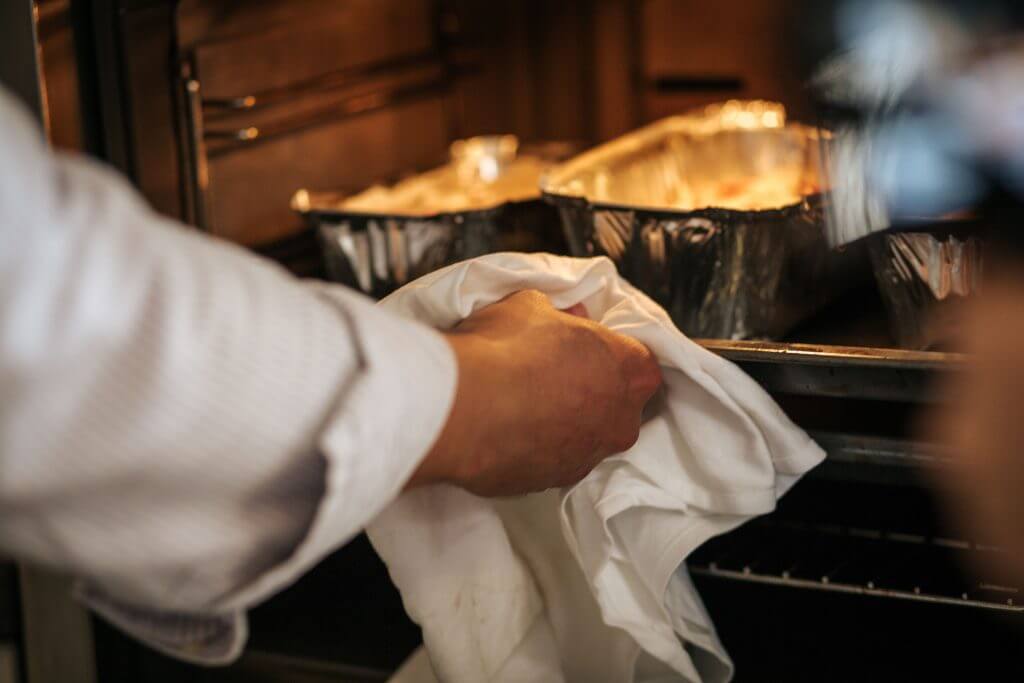 10. Serve your delicious loaf up to lucky guests, and enjoy!
Until next time
See you soon to discover the family-friendly activities that take place in and around the Château Bouffémont. We'll be looking at the best spring and summertime draws to the region, which are sure to keep visitors of all ages delightedly entertained.
Keep in touch at @chateaubouffemont