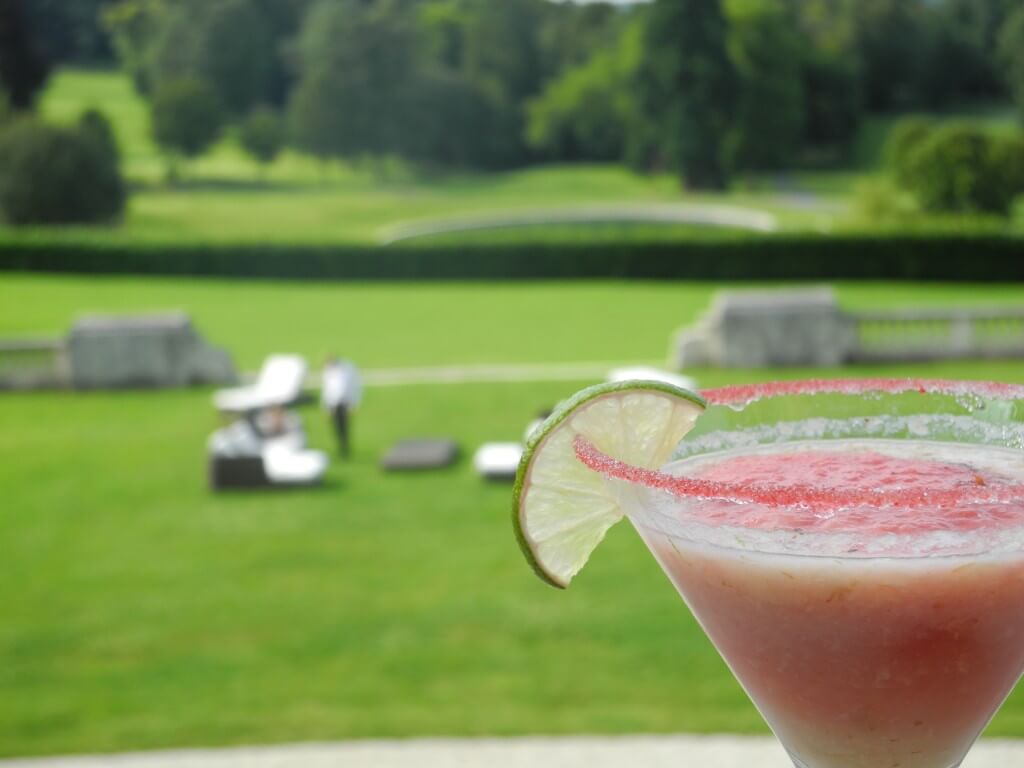 The warm weather of July.
Standing on the terrace, you are about to enjoy your cocktail, a delicious mix of pink lychee, lime and tonka bean. A drink that tastes like summer, specially prepared for you and your friends by our Chef. In the distance, the Domaine stretches as far as the eye can see. You do not tire of the gorgeous view in front of you.
On each side of the terrace, the majestic staircases lead your eyes to the French style gardens… Fifteen hectares of greenery surrounding the Château that are only yours to use.
Then, you turn your attention to the Paris International Golf Club, whose gigantic grounds face you. You look briefly at a handful of golfers afar; tomorrow, you will be able to play there yourself: the Château's staff has given you the card that grants you access to the Golf Club as a member. Comfortably curled up in the garden armchairs, your friends invite you to join them: the sun sets slowly over the Montmorency forest and they would like to share this exceptional moment with you.
You have another sip of this delicious cocktail. The butler offers you a tray of finger food to share, you gladly take it before leaving the terrace to join your friends.
This weekend appears promising… it's only the beginning…