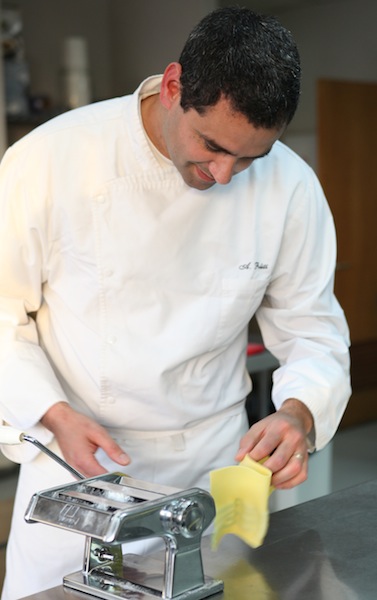 During your stay at Château Bouffémont, enjoy the fine cuisine of our chef Aharon Politi. A gourmet journey of refinement and authenticity…
Graduated from the renowned culinary academy Le Cordon Bleu, Aharon Politi then cut his teeth at Lasserre, Taillevent, La Grande Cascade and Le Grand Véfour. Within these prestigious institutions, he developed his skills learning from the greatest French Chefs,  which handed down to him an absolute passion for this art.
His appetite for traveling and discovering new local products helps our Chef reviving his cuisine. A bit eccentric, sometimes tinged with a touch of insolence, his recipes have that personal touch that characterizes a great cook.
Traditional but bold, Aharon Politi's dishes are exquisite gourmet paradoxes. They take you somewhere between your childhood memories and the discovery of new flavors. A delightful and very delicate experience that you can customize to your desires.
And now .. The Proust Questionnaire, gourmet version.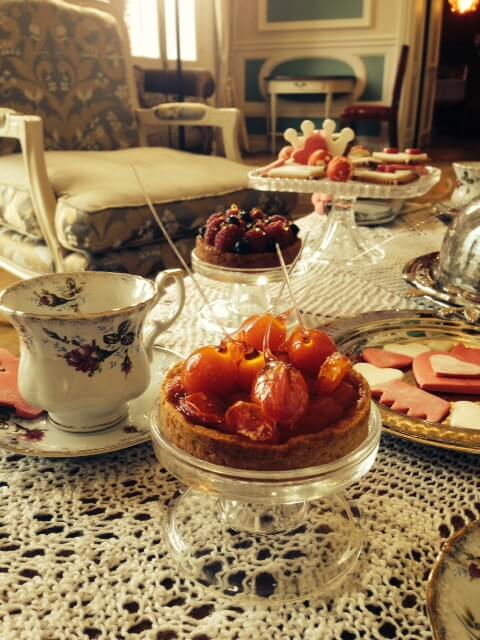 – What do you like most about cooking ?
Fresh and quality products.
– Who's your best friend in the kitchen ?
Eggs.
– Your cooking motto ?
La faim n'efface pas le goût.
– What would your Hansel and Gretel house be made of ?
Chocolate.
– How do you reach gastronomy level ?
By Keeping it simple.
– And the one for gourmandise ?
Lack of fullness.
– The most stubborn ingredient to cook?
Shark.
-The easiest ?
Potatoe.
– If cooking was a poem, it would start like…
Feel my heart beat and let's get it on.