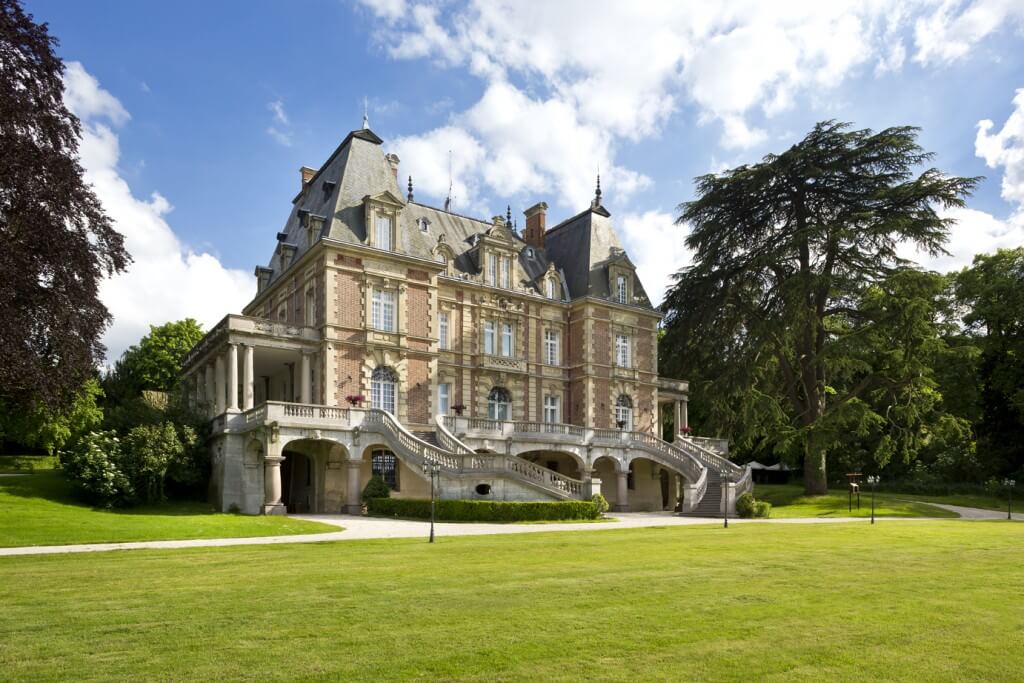 If you are after a serene and picturesque setting full of old-world charm, then Chateau Bouffemont is the destination – a place where every last detail is geared towards luxury and relaxation.
The majestic symmetrical entrance steps outside set the tone as Chateau Bouffemont rises proudly from the surrounding, sprawling grounds in a bold and imposing manner. There is something immediately infectious about this place – a picture of grand chateau serenity that permeates and oozes luxury and charm.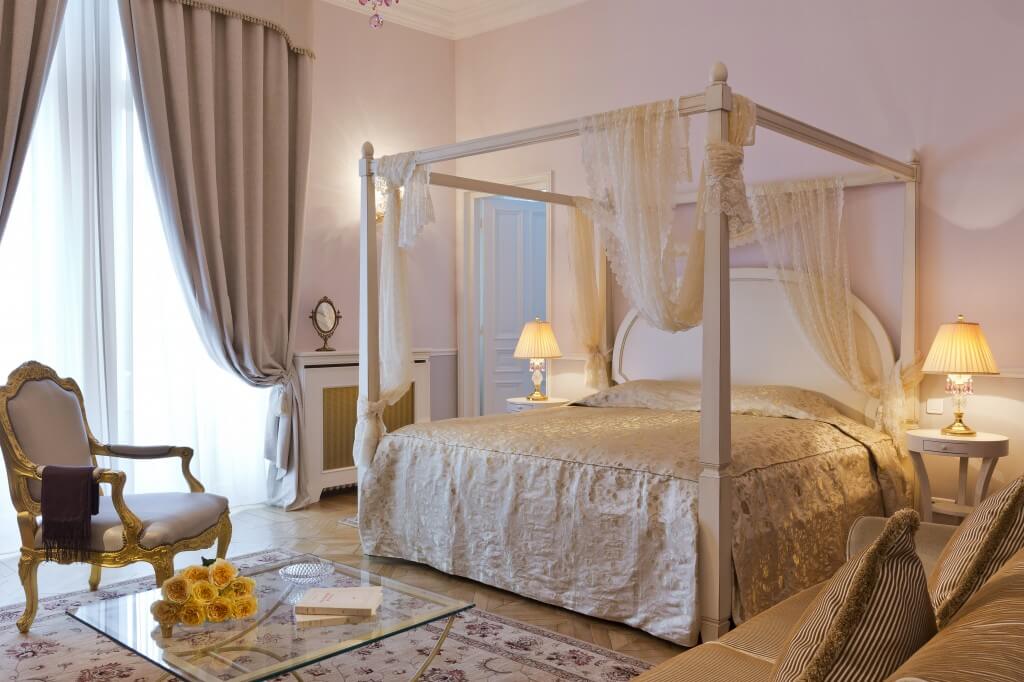 Stepping into the regal entrance hall of the Chateau, you will feel that you have landed into the pages of a fairy tale as the Chateau envelops you in a romantic setting of grandeur and radiance.  The opulent lobby with marble-clad floors and glamourous statues displays a theatrical grandness and the Chateau offers a delight of elegant furnishings, majestic high ceilings and glittering interior displays. The rooms are huge and lavishly decorated with an old-fashioned richness. Open fires, plump sofas and grand portraits create a homely atmosphere while the remarkable views across the grounds showcase French countryside at its best.
 As you awake in this blissfully peaceful scene, your mind may wander to the lavish days of a bygone era as the Chateau represents a powerful evocation of 19th century France. Rooms are elaborately spacious and sumptuously decorated looking out onto staggering countryside views. The abundance of clean air induces relaxing mornings and a leisurely breakfast. Breakfast in the Salon du Baron is a feast for the eyes – fresh fruit and assorted pastries grace the breakfast plates and the Salon provides the perfect imperial setting; the ceilings gracefully adorned with gleaming chandeliers.
Following breakfast, it is time to explore the elegant grounds. Whether its relaxation or action you have come for, Chateau Bouffemont has something for everyone. Staff are on hand to offer help and assistance in any form  – whether you wish to wander through the heart of the Montmorency Forest, go horse-riding, trekking or attend a cookery class.  Montmorency Forest with its varied footpaths and tracks provides the perfect exploration ground for a morning excursion.
  Taking lunch back at the Chateau is a delight. With the fresh air having whetted your appetite, our masterful chef, Aaron Politi, will design a customised, fine-dining menu in accordance with your wishes. Guests can choose between delicious seafood dishes, mouth-watering and tender meat dishes or vegetarian options with matching wines from around the world. There is also the possibility of designing your own menu around a specific theme for a wholly unique dining experience.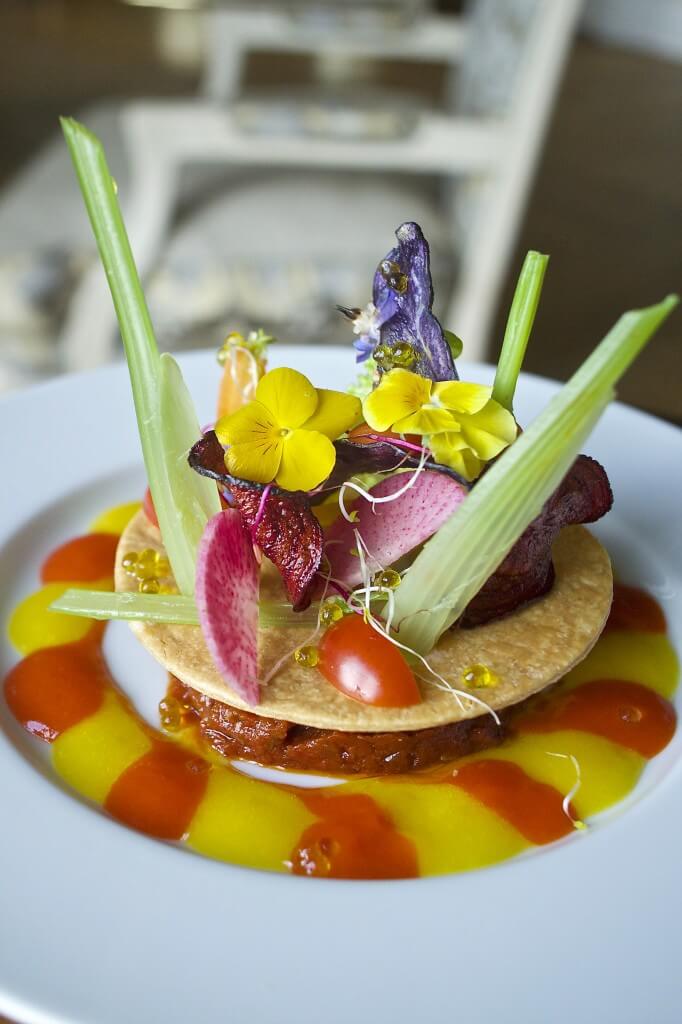 If you are passionate about golf, then, during the afternoon, you can peruse the prestigious Paris International Golf Club, which boasts an 18-hole course. If you wish to take things a little bit easier, then you should take a moment to rejuvenate and relax in their spa, which offers a variety of different massage therapies and treatments.
Nearing the end of the day, it's worth making a chauffeured visit with our driver to Paris – perhaps via a short stop at Rue Saint Honoré to admire the fabulous boutiques and stylish shops. Then, onto the Paris Opera House to watch a world-class performance with pre-arranged VIP tickets booked in advance.  Our concierge will gladly handle all bookings and arrangements on your behalf.
On arrival back at the Château, our chef and butler will welcome you and serve you an exquisite dinner – hitting all the right notes from innovative to elegant. The following evening, if you fancy some entertainment whilst dining, we can arrange a unique private performance by a singer. After the show, to complete a perfect evening, you can retire with a glass of single malt by the opulent fireplace in the cosy bar.
It is the pure attention to detail and the tailor-made approach that makes the Chateau Bouffemont experience stand out – from the dedicated butler and concierge service to the Chateau's striking design and ornate decor.  Wandering around the beautiful grounds, it truly feels like you have turned back the clock.  The options for your stay are limitless.  You can enjoy a delicious dinner at the same table where Baron Empain dined, taste the authentic masterful dishes created by our cordon bleu Chef and served according to the French rules of fine dining or you can simply daydream overlooking the spectacular views of the estate – just as the Marchioness of Preignes loved to do.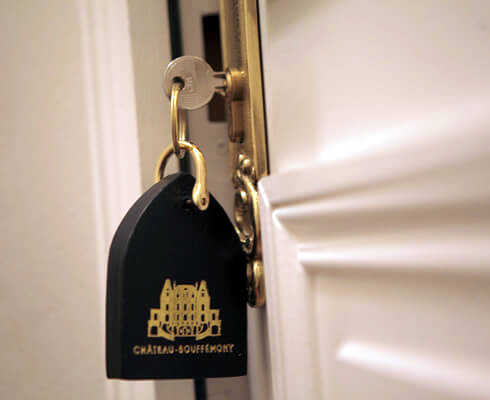 The experience actually begins before you even arrive at the Château. From our initial contact with you, we will ensure that all of your wishes are met to create the perfect, tailor-made stay.  At the heart of our approach, we aim to identify your needs, discover your passions and develop your own personalized holiday. Our concierge service will take care of all your needs and wishes, from the simplest to the more complex, for example, arranging and organising activities, entertainment, tours, days' out shopping, taxi services etc.  All of our team share the same desire – to make your stay at the Chateau a truly unforgettable one.  At Château Bouffémont, you can live the fine life of nobility in a magnificent and enchanting setting.  With its regal entrance, beautiful grounds and immaculate interior, it's a real hideaway that makes the perfect sanctuary for an indulgent and luxurious break.