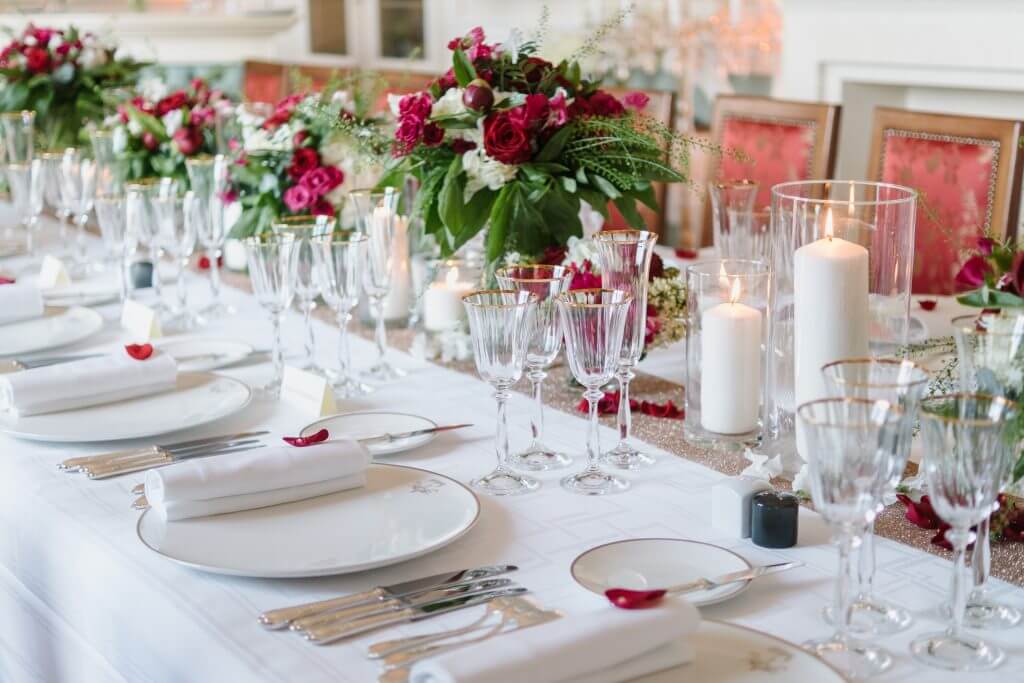 Parties are fantastic fun, and sometimes the most exciting part of the whole thing is organising them. So, if you're beginning preparations for a private party for your family and friends, heed some of our little pearls of wisdom.
Choose an unforgettable venue
Château Bouffémont is an ideal venue for private party events in France because not only can it accommodate everyone that you want to invite but it will provide the perfect backdrop for any occasion whether it be a special occasion or a birthday. Located only a short distance away from Paris, you'll be overwhelmed not only with the extraordinary setting of the large grounds but with interiors that will make you feel as though you've stepped into one of the fairy tales from your childhood.
Elegant and creative cuisine
As a fully-catered venue, our private chef will always strive to offer the most elegant and creative cuisine to give you the ultimate fine dining experience. Using his passion for the culinary arts and experience working in Michelin star restaurants, our chef is more than happy to work alongside you to create a custom-made menu that will undoubtedly wow your guests. What's more, our team of butlers are devoted to bringing you the best possible service – whatever you need, just ask!
Cater to all interests and tastes
As a private venue just for your friends and family, our private domain can cater to an extensive range of activities – both leisure and sport. Get active with tennis, horse riding and golf or even benefit from our private fitness and dance lessons. To make your party something to remember, why not offer your guests cooking classes or try champagne and wine tasting to make it a truly sophisticated affair. The Chateau's exclusive grounds mean that they're fully secure for children to play around too, so the little ones won't be bored.
Create the perfect atmosphere
Everyone knows that sometimes the key to a fantastic party is in the atmosphere so why not establish this straight away by choosing a refined venue that has crystal chandeliers, unique table settings and decor that is unique to you. Our florist is always happy to come up with different ideas that will suit your expectations, a perfect choice if you wish to establish a particular theme for your party. We have five salons to choose from, all of which include refined furnishings designed by the renowned Italian architects Augusto Busnelli and Marco Allievi.
Organise well in advance
Of course, the earlier you plan, the more unique you can begin to make your event and just as we said before, planning is sometimes the best part. The team at the Château are always on standby to assist in any way, ensuring total discretion to maintain your privacy every step of the way.
For the duration of your event, the Château will be a haven of peace and intimacy for your friends and family and certainly a place they'll be talking about for years to come.