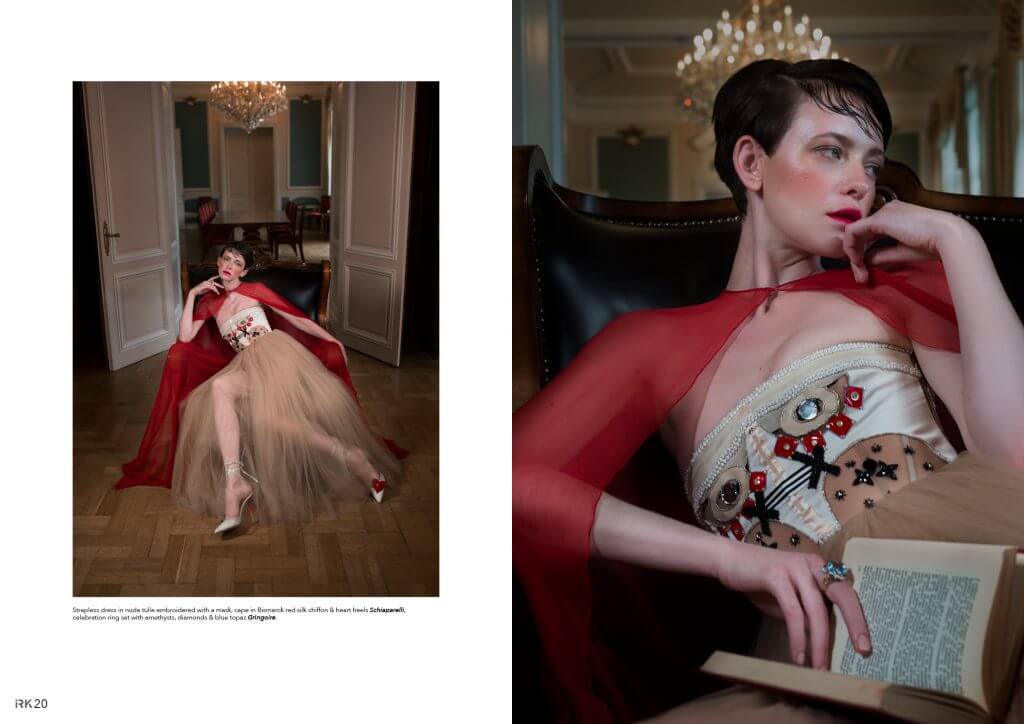 The filming of a corporate video may be theoretically made easier by a suitably inspirational backdrop – such as that provided by the elegantly furnished function rooms and spectacular manicured French gardens of Château Bouffémont. However, that doesn't mean you can be anything less than utterly diligent in the approach you take to your brand's latest video. It is in such a spirit that we present to you 10 of the ingredients that should be present when you are putting together a corporate video, as can be done at this video shoot space in France.
Detailed planning
It is often said that those who fail to prepare should prepare to fail, and one should certainly never underestimate the complexity of a corporate video shoot. Attention to detail at the earliest stage is vital if you are to produce the best result from your company's shoot.
Clear aims and objectives   
There is little point in reaching for a camera until you have a clear sense of your video's purpose and how it will be used. Will the video be used as a TV advertisement, for example, or perhaps as an online testimonial or a 'how to' video to be posted on a video-sharing platform?  
A firm grasp of your audience
The matter of who you will be aiming the video at will naturally be informed greatly by the insights gained during the process of determining your aims and objectives for the footage. Once you know your audience, you will be able to tailor the video's content to address their pain points.
A strong story to tell
The fact that videos tend – by their very nature – to be about images at least as much about text or script, doesn't mean you can neglect the story element of your video. Indeed, it simply makes a compelling story all the more vital, as you otherwise won't know what to shoot.
A venue that makes the right impression
The question of the best location in which to shoot your corporate video hinges greatly on such factors as facilities and the aesthetic you desire for your video. This is precisely why you need to think carefully about location and how a given venue will support and strengthen your final video, instead of simply settling for whatever venue may be cheapest or geographically closest.
A 'recce' to the intended shooting location
Even the most seemingly insignificant or subtle visual touches or background noises can impact on the suitability – or otherwise – of a given corporate video shooting location. It is therefore strongly advised that you pay a visit, if possible, to the venue prior to the actual filming dates.
The most appropriate narration
Is there a particular style of narration that you feel would best suit the intentions you have for the video or your company's wider brand 'voice'? Perhaps you're thinking of utilising a voiceover, text titles or talking heads? Remember that each of these can have a very different effect on the feel of the resultant corporate video.
A well-defined style
You won't want your corporate video to end up with an overall 'style' that feels rather different to what you had in your head prior to filming, all because you failed to define that style properly from the beginning. Are you interested in taking a cinematic or documentary approach, for instance, or would you prefer something more 'down to earth' and 'humble' for your brand?
A budget that you stick to
The limits of your budget will shape what approach you take to your corporate video, so this is something that should be absolutely clear to everyone from the earliest stage.
A clearly stated deadline
Specifying a deadline before filming starts will help to instill urgency and assist you in your efforts to formulate a realistic shooting schedule. Your deadline should be realistic and not overly rigid, but not so loose that you risk overspending and your video shoot never being truly finished.
Get in touch with our experts in corporate venue hire today
Could the enchanting setting of Château Bouffémont help to make it the best choice of video shoot space in France for your own brand's requirements? If you suspect the answer to this is "yes", don't hesitate to contact our corporate team to learn more.