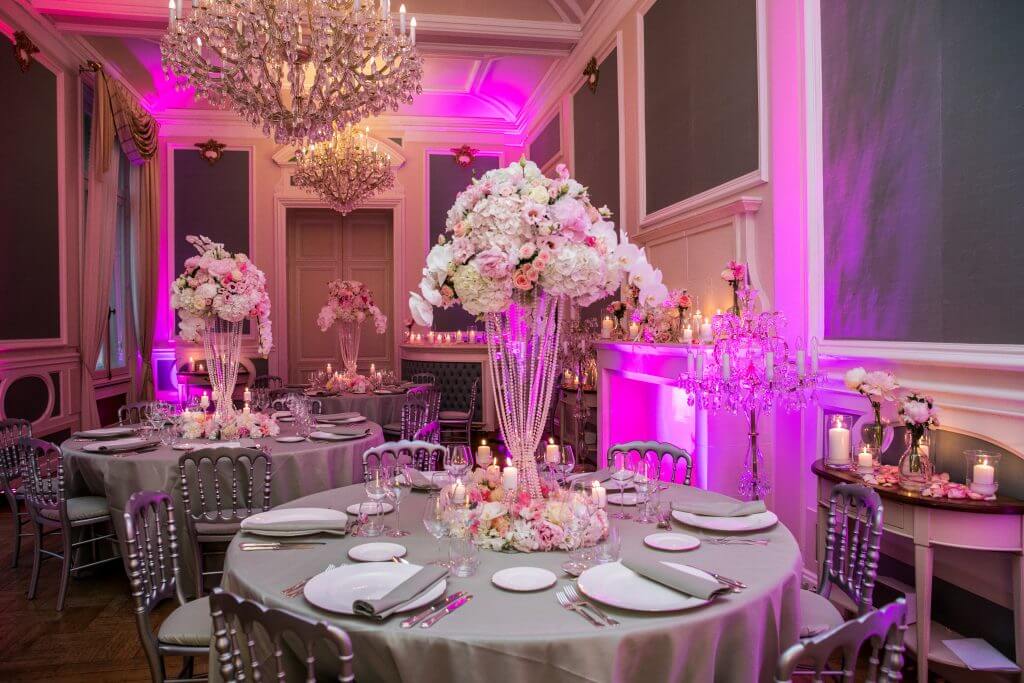 Romance. The word itself provokes intense feelings and thoughts, good and bad because it is such a crucial concept for the human soul. So many of the world's greatest achievements in art, literature, music and sculpture have been created because of it. Many of them had significant movements ordained under their name – the romanticists or the romantic style.
It resonates because of the strength of its connotations. When we start to think about the ingredients of a perfect setting for the ultimate romantic occasion – a wedding – then we are led inexorably to one place. France.
Hugo, Rousseau, Delacroix, Rostand, Courbet and Gautier. So many of the names associated with romance are French. Even the word Romance is French. It is not surprising that so many world luminaries flocked to France in the hope that its romantic essence would rub off on them. Hemmingway, Fitzgerald and Grace Kelly became part of the tapestry that stretches throughout time enticing modern lovers to have their marriage ceremony in France.
The epitome of French wedding ceremony must be a chateau. Their design, history and surroundings all provide unique mystique and inspire the heart and mind of any fiancé and fiancée.
Unlike functional British châteaux and fortifications, French chateaus were designed as places for families to live and entertain their guests. Chateau Bouffemont, just to the north of Paris is an excellent example.
The preponderance of windows and lights testify that the views are of paramount importance both inside and out. Even on rare overcast days, the chateau itself is always a beautiful and noteworthy backdrop to any activity with its 5-hectare estate.
France is also rightly renowned for gastronomic excellence and the food at a chateau wedding could rightly grace any romantic novel or fairy tale. Staff will have long-standing contacts and friendships with the local food and drink suppliers to ensure the best and freshest food in season will be served for the couple and their honoured guests and the perfect wine and champagne to accompany the occasion will be served naturally.  
Weather and external conditions cannot be guaranteed but an estate such as Chateau Bouffemont has four floors of salons, terraces, suites and rooms to accommodate indoor or outdoor ceremonies with a minimum of fuss. Regardless of your own preference, they will readily be able to accommodate your wishes.
A French wedding also makes economic sense. The average UK wedding cost is now over £30,000 and it can rise above even this figure. A fairytale chateau wedding is within your budget for you and your guests to enjoy.
The cost would also cover expert services to make your day even easier and more memorable including the services of an expert wedding planner to look after the myriad of small details and decisions that can cause big worries if left unattended to. Experienced and helpful staff at the Chateau Bouffemont will also be able to look after the other details that will make a wedding more memorable such as the decoration, flowers, cake, music, photography, video and more. Even more unusual requests and services such as children's entertainers can also be accommodated.
The age of Romance may have passed historically but its ideals and ideas live on and are personified in a wedding ceremony held at a French chateau. Honour your dreams and follow your hearts desire to France and its citadels of romance.