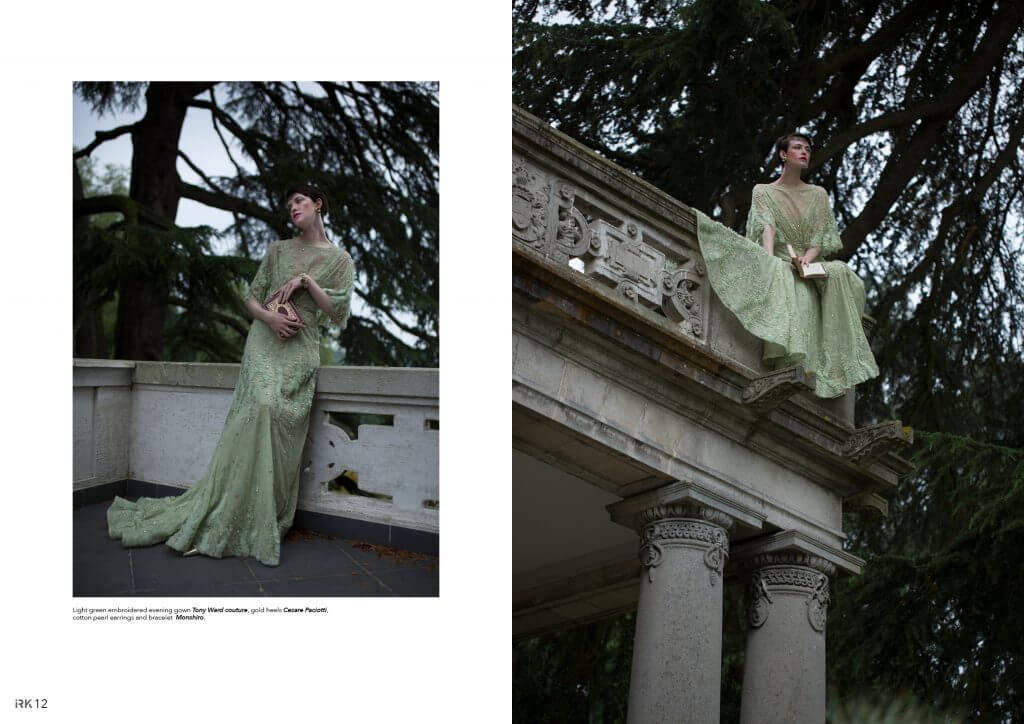 The task of selecting the most befitting venue for your brand's planned fashion show may seem a deeply unenviable one, on account of the wealth of factors and priorities that must be borne closely in mind. There are certainly not only one or two aspects that may guide your choice of venue for a high-profile fashion event.
We, therefore, decided to take a closer look at some of the reasons why your brand could stand to make the greatest impact by staging its next show at Château Bouffémont.
You are a stone's throw from the world's undoubted fashion epicentre
The world of fashion may have evolved considerably in recent years, with the traditional big-name fashion magazines and designers not dictating the tempo of every element of the industry in the way they once did, but some things don't change over the centuries. One of those is the continued pre-eminence of Paris as the fashion capital to which everyone looks.
Even amid the inevitable, but also unpredictable shifts inherent to fashion, the City of Lights continues to wield considerable clout and hosts many of the world's most eagerly watched catwalks. As explained by the Culture Trip website, for all of the competition and challenges of successive generations, Paris retains its status as the place to be seen for all things fashion.
Furthermore, by selecting Château Bouffémont in France as the site for your fashion show, you can be sure of the festivities being held a mere 30 kilometres from the centre of Paris, and 20 minutes from Charles de Gaulle Airport. That has to be conducive to luring many of the biggest hitters and most important customers in your corner of the fashion industry to attend your event.
Even by the standards of a chateau in France, Château Bouffémont utterly resplendent
If there is any reason why you may be averse to contemplating the hire of a French chateau for your next fashion event, it may simply be that it appears too obvious an option.
However, there are very sound justifications for the sustained evergreen appeal of such historic and idyllic venues as the Château. Château Bouffémont resoundingly redefines the term 'impressive surroundings' with its spectacular manicured French gardens to the exterior, as well as internal furnishings that speak of refined elegance for the most sophisticated clientele.
There can simply be no finer – and no more indelibly haute-couture – backdrop on which to host a prestigious fashion exhibition than the splendid halls and suites of the Chateau in France. That is not least the case as these spaces are also flexible enough to lend themselves to a kaleidoscope of inspiring and stimulating atmospheres within a single well-attended event.
The right venue will serve as an integral focal point for your show
One other serious factor to consider when on the lookout for a fashion event venue, is that the most suitable site will play a key role in setting the tone and narrative for the day or weekend's festivities, effectively tying every element together into a coherent whole.
Château Bouffémont accomplishes this in part by appealing to the ardent fashionista's well-honed visual and atmospheric sensibilities, providing a unique and luxurious setting for the shows of unique and luxurious brands.
However, the chateau in France also connects this requirement for romance and decadence to more practical considerations, such as the possibility for guests to spend the daytime hours marvelling at the presentations of your brand's latest collections, followed by a delightful dinner party into the evening.
We are proud to declare that the noble, historic and perhaps surprisingly versatile property affords your brand the maximum opportunity to make the finest impression with its next fashion show – whether at a modest or magnificent scale.
So, why not enquire to our corporate events team today to learn more about our venue's suitability to stage a truly magical fashion exhibition.