Our digital newsletter keeps you up to date with everything happening at Château Bouffémont – this week, we take a trip into the beautiful forest of Montmorency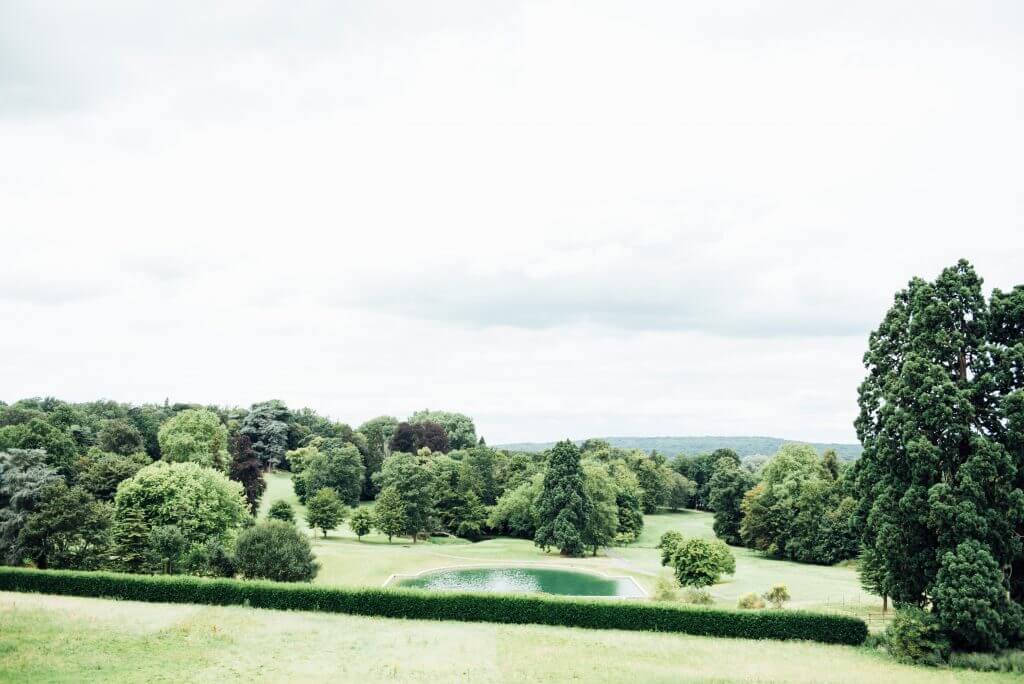 With its lavish Beaux Arts architecture and magnificent interior of wood-panelling and crystal chandeliers, the Château Bouffémont is a 19th century jewel in the heart of the verdant Val-d'Oise.
Beyond the Château's own five hectares of split-level gardens guests can enjoy striking views of the ancient forest of Montmorency – our grounds are perched right on the edge of the woods, in perfect fairy tale style. Here we take a journey into the forest to discover all the magic that Montmorency has to offer.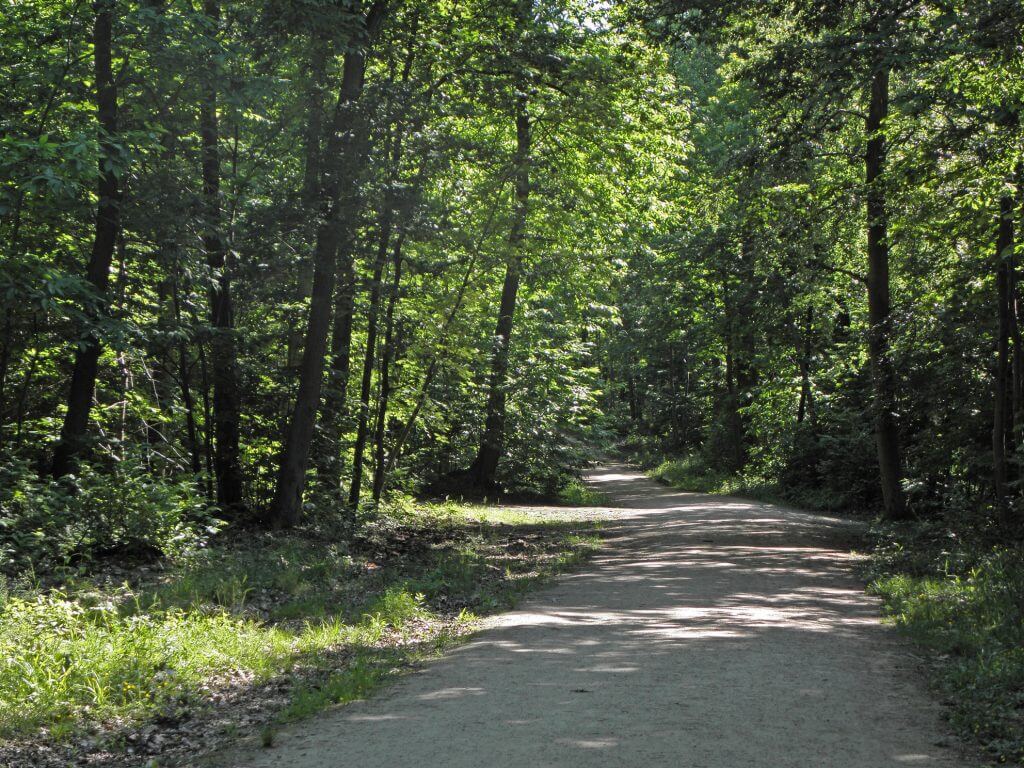 Woodland Wonder
Montmorency Forest blankets 2,200 hectares of the Château's local landscape, offering guests easy access to an ancient site with a fascinating history stretching all the way back to medieval times. Once part of the fiefdom of the aristocratic Montmorency family, it is now known as the 'green lung' of Val-d'Oise – the perfect place to take a breath and get back to nature.
Montmorency Forest's dense and diverse scenery features an abundance of chestnut, oak, beech trees and Scots pines, criss-crossed with a network of footpaths that run alongside glittering rivers and lakes. The hilly woodland reaches 195 metres at its highest point, allowing for ample opportunity to gaze out over the surrounding region and appreciate its beauty. Château Bouffémont offers a multitude of activities to help guests get out and explore this breath-taking area, ranging from birdwatching, trekking and hiking to riding quads and going mountain biking.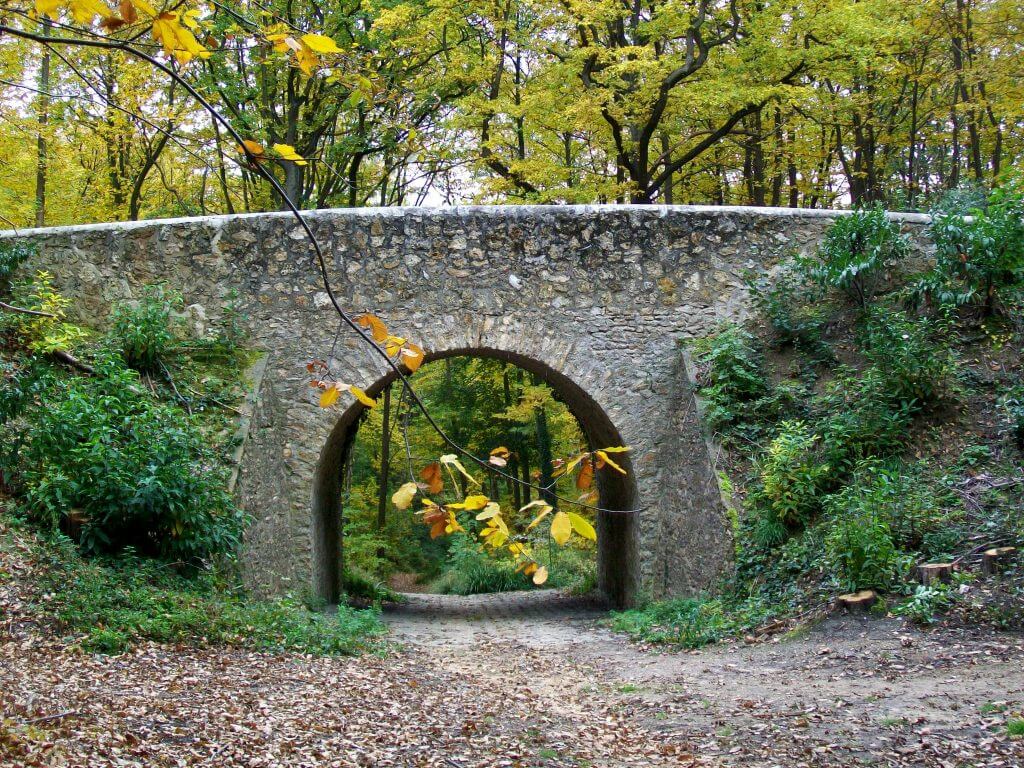 Secret Sights
Those hoping to discover all the hidden wonders of Montmorency Forest would do best to traverse it on foot, as there are meandering pathways and tucked-away trails to follow and a wealth of unusual sites for intrepid visitors to stumble across in the space of just an hour or two. The Pont du Diable (or 'Devil's Bridge') is one such curiosity – erected in the 17th century, its beautiful stone form exists to connect to a château that never ended up being built. A 19th century tower (the 'Tour Plumet') is also worth a visit to experience its eerie, crumbling grandeur.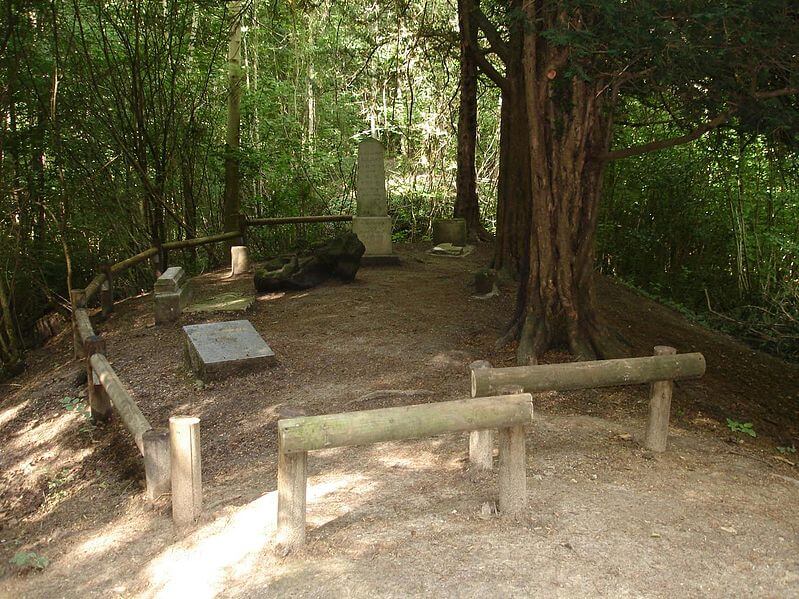 Another point of interest is the Bosc Cemetery. This tiny memorial site sits amongst the trees in a secluded spot, its serene setting providing the final resting place for the naturalist Louis Bosc and his family – Bosc was known for his studies of flora and fauna within Montmorency Forest. Not too far from here lies the Sainte-Radegonde fountain, whose water was thought to cure skin diseases. Sainte-Radegonde was a pilgrimage site up until the 18th century, and retains a sense of powerful tranquillity.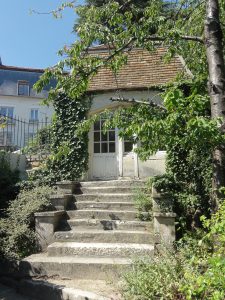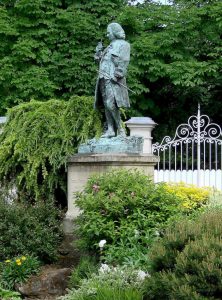 Artistic Inspiration
It's no surprise that the beauty of Montmorency Forest has been inspiring creatives for generations, and it has acted as a base for local artists and writers for centuries. One famous former resident of Montmorency town is Jean-Jacques Rousseau – the philosopher lived here from 1757 to 1762 with his companion Thérèse Levasseur, until he was arrested shortly after the publication of Èmile. The Museé Jean-Jacques Rousseau offers visitors a fascinating insight into the couple's daily life here, from the tree-lined pathways to the hideaway where Rousseau would sit and write in solitude.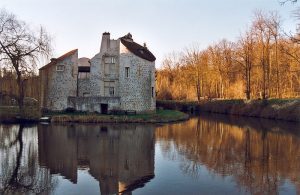 Château de la Chasse
Despite being only occasionally open to the public, the medieval Château de la Chasse is a must-visit. Located in the thick of Montmorency Forest and nestled on the bank between two lakes, its captivating structure is now home to an educational centre and exhibition space. The grounds are worth exploring at any time of year to admire the castle's unusual architecture – it is particularly striking when viewed from across the pond during the mists of a late-afternoon dusk. A castle on this site is mentioned by Charlemagne's historian Einhard in the 9th century as an impregnable fortress, and it is thought that the current building may date back as early as the 13th century. The Château de la Chasse was once a regular haunt of the aristocracy, numbering many royal and noble visitors to the Montmorency family over several centuries.
As visitors to the Château know, there is a rich wealth of history and heritage to be discovered under the gleam of modern elegance in the Val-d'Oise. See you next time, for more news from us at Château Bouffémont.
Keep in touch at @chateaubouffemont