Our latest digital newsletter to keep you up to date with everything happening at Château Bouffémont – including recipes, interviews and activities in the local area.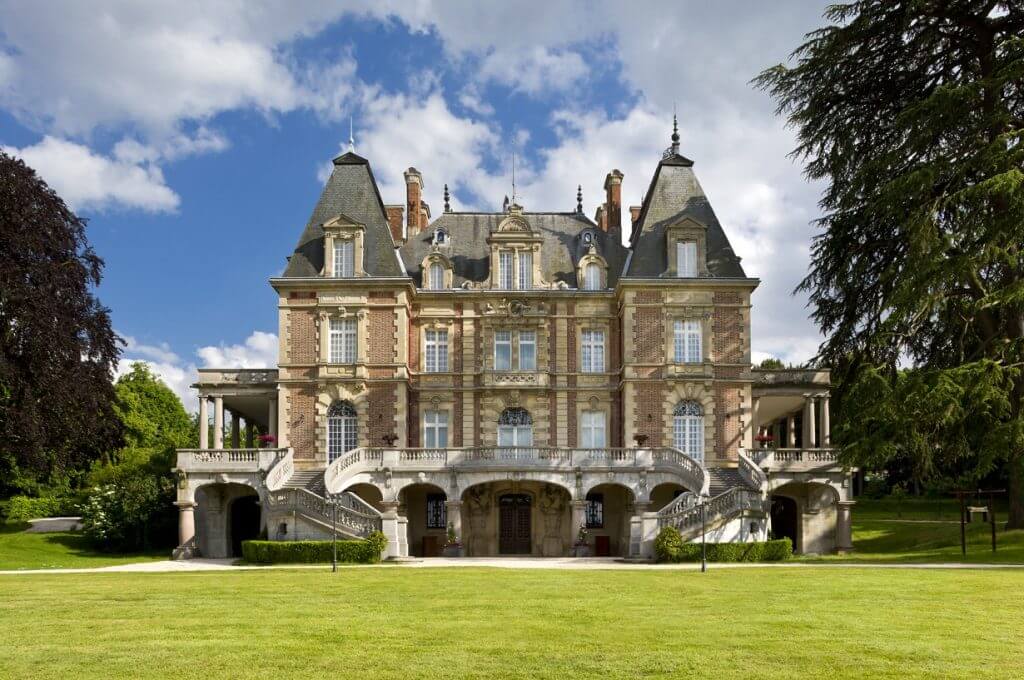 Château Bouffémont is nestled in the heart of the Oise valley – a place of striking natural beauty known for its pretty villages, grand historic architecture and idyllic pastoral scenery.
Thanks to the sparkle of its rolling countryside and languorous waterways, this region has drawn artists for hundreds of years, including greats like Cézanne, Pissarro and Van Gogh. Here we offer a peek into the world of the iconic artists who have immortalised Val d'Oise's most alluring beauty spots.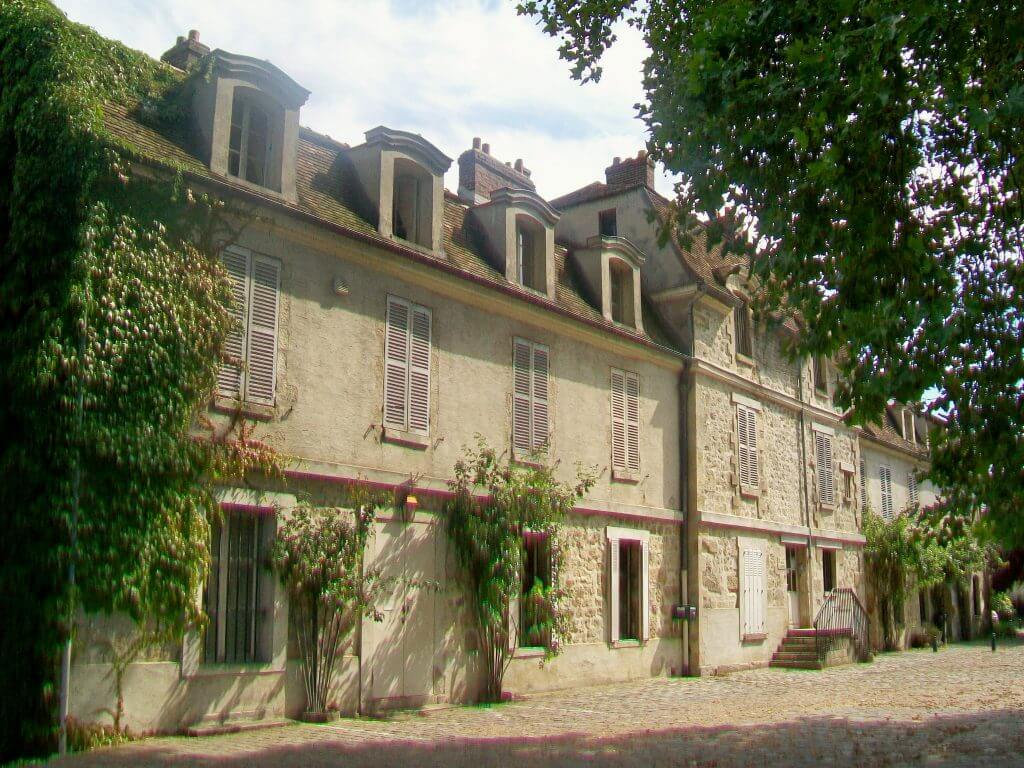 L'Isle-Adam
L'Isle-Adam, located 20 minutes' drive from Château Bouffémont, is the kind of place that gets under your skin – "my earthly paradise", in the words of Balzac, who cherished his youthful visits to the area. This historic town is famous for its long sandy river beach, along with a beautiful 18thcentury Chinese pavilion.
Jules Dupré, an important figure in the Barbizon school of landscape painting, was a descendant of an ancient local family. He was raised in L'Isle-Adam – the world's third-largest collection of his work is located here, in the local Louis-Senlecq Museum. Dupré was one of the earliest artistic champions of the area. His expressively tonal, loose and softly-lit works are representative of the period's movement away from Romanticism and towards Realism.
L'Isle-Adam is home to several creative exhibitions throughout the year, including a Contemporary Art Festival and an annual international art fair each September. We recommend wandering around the town on foot. You may spot some of its wonderful sculptures – such as a resin copy of Etienne Maurice Falconnet's infamous marble Menacing Love (1757), or Marie-Josée Aerts' nymph-like riverside Evila Siren (1990) and Jean Marais' so-called 'strange angel', SIARAM (1993).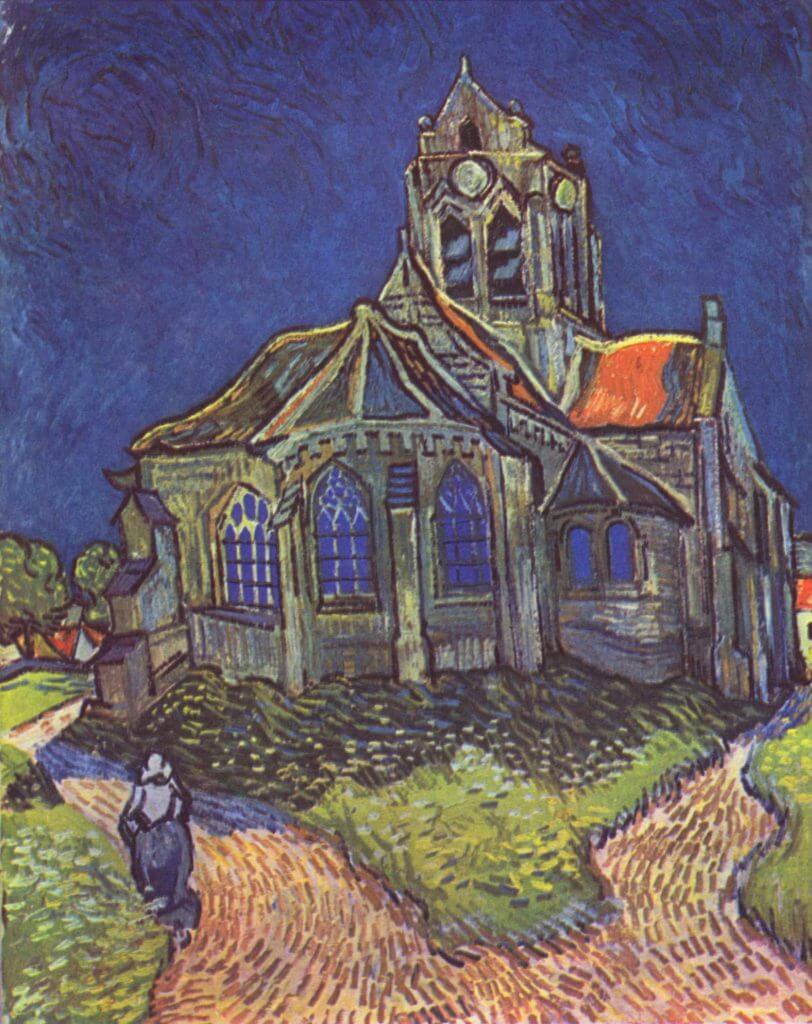 Auvers-sur-Oise
An important place for many Impressionists including Camille Pissarro and Frédéric Samuel Cordey, Auvers-sur-Oise (the next town along the river from L'Isle-Adam) is most famous for its association with the great Dutch Post-Impressionist Van Gogh.
Visitors can follow the Van Gogh route around the village, to explore the places where the painter worked, lived and drew inspiration in the final months before his death. The Auberge Ravoux (now a fully-restored museum named the Van Gogh House), is a particularly moving monument. Here you can see Vincent's tiny little attic room, mansardNo. 5, which was never rented again after he took his own life and died here. Some of the painter's most famous and emotionally affecting works created in the area number among them Portrait of Dr Gachet, Church of Auvers-sur-Oise, and Wheatfield with Crows – all painted in the few months preceding his death in 1890. Van Gogh and his brother Theo are both laid to rest in the local cemetery.
Auvers-sur-Oise is also home to the Daubigny Museum, which has over 100 works by Charles François Daubigny. Daubigny painted the magnificent surrounding scenery from Le Botin, his famous floating studio, on the waters of the River Oise itself. The Daubigny Museum also offers a charmingly quirky selection of so-called 'feline art', with paintings, engravings, sketches, sculptures and more by the likes of Jean Cocteau, Koji Ikuta and Theophile-Alexander Steinlen – along with a temporary exhibition by WWI painter Mathurin Méheut.
Saint-Ouen-l'Aumône
Maubuisson Abbey is an ancient and imposing nunnery, founded in 1236. An atmospheric Cistercian setting, it has hosted visual art installations from a variety of contemporary artists, contributing to a dialogue between heritage and modern explorations of space. From October 7th 2018 to March 17th 2019 the space is being used as an exhibition of work by Patrick Neu, who works meticulously with materials such as bee wings, soot and natural hair to assemble his strange, microscopic and fantastical creations. The next town along, Cergy, was previously home to the Street Art Park– proof of how this spirit of artistic innovation and vitality in the area continues to reign.
This is just the tip of the iceberg – as visitors to the Oise valley will discover, there is so much more to explore in this beautiful region. See you next time, for more news from us at  Château Bouffémont.
Keep in touch at @chateaubouffemont