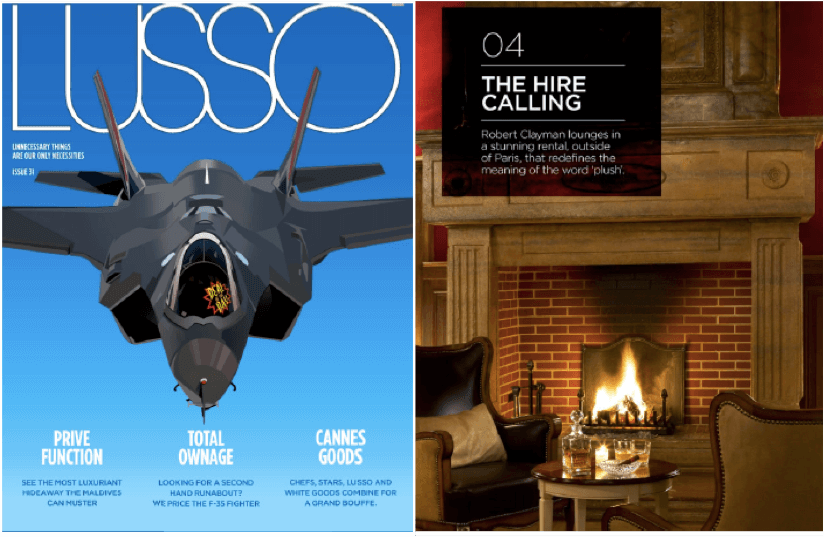 Elsewhere in this bumper issue of Lusso, a classic of French cinema is skillfully woven into a hotel and restaurant review and in our Features, a high end kitchen appliance hosts Lusso at the Cannes Film Festival. So since we're on a (film) role…
Jean Renoir's " La Règle du Jeu" ( the Rules of the Game ) is one of the greatest films you've probably never seen. Even in last year's Sight and Sound Greatest Movies of all Time poll, it was ranked #4 behind Hitchcock's " Vertigo", Citizen Kane and Ozu's masterful depiction of Japanese social breakdown, Tokyo Story. On paper, not anyone born after 1975's idea of a good time, this writer implores you to get hold of a copy. A 1939 melange of century comedy of manners, Moliere's reworking of marivaux's Games of Love and Chance and bits of The Marriage of Figaro, it is breathtaking in its scathing satire and cruel wit. Roger Ebert thought it " so simple and so labyrinthine, so guileless and so angry, so innocent and so dangerous, that you can't simply watch it, you have to absorb it."
Long story, cut short – Lots of posh and bourgeois  types leave Paris for a grand country house weekend and lots of farcical misunderstandings in love ensue. Oh and someone gets shot dead. The old order of French society is bit buggered up and not as egalitarian or mature as it may imagine itself to be. Oops, is that the War? The End.
I am reminded of this treasure in the kinoscopic pantheon as I pull up outside the breathtaking château Bouffémont. Actuallt I am lying.
I'm not quite that cultured. I actually think of Fred Astaire and Ginger Rogers semi-gliding down each of the double stone staircases to meet in the middle and twirl suavely. Then that thought turns to Morecombe and Wise. Finally, Lionel Blair. Hello? Where am I? oh yes.
Château Bouffémont is a jewel of a property.  An early 19th century confection, once the home of the Marquise de Preignes and the baron Empain, it sits 30km northwest of Paris and only 20 minutes from Charles de Gaulle airport in the magnificent Montmorency forest. Having become the family pile of Belgo-Franco horse breeders, it was sectioned off into the various tiny apartments that bickering dynasties were wont to do, mainly to avoid harsh French inheritance taxes.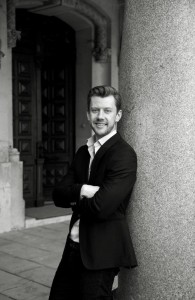 In 2006, the house-  now in need of serious renovation – was bought by a wealthy Russian engineer looking for the perfect spot to retire, away from the distant, chilly gas fields of Bovanenko. Alexander Guslistyy, a dynamic and charming young man, has completed the restoration his grandfather had planned. A graduate of Imperial College London and an entrepreneur with two years at Goldman Sachs behind him, he's not quite ready to retire himself.
So until Versailles gets it's own Air B&B page, Alexander has turned Château Bouffémont into one of the most palatial rentals in Europe. Behind the fairytale façade, real work has gone into the makeover.  " The property had been sectioned off and needed a lot of renovation to open it back out. But I wanted it to be welcoming to many different types of party. Corporate, wedding, vacation…I thought it should retain its splendour and glamour, but not feel too lived in or antique. When you go to those big old French house, there's so much clutter and remnants of other people's lives, you feel like you're trespassing in someone's actual home. Here, we've created a canvass for our guests' fantasies."
Fantasy is right. Five grand halls of elevated ambiance, ten sumptuous bedroom suites – each with a great sense of theatre and indulgence; magnificent manicured lawns and a beautiful 15 hectares of park; stabled thoroughbreds ( including champion jumpers) out the back, the Jack-Nicklaus designed Paris International Golf Course at your disposal in the front garden; sailing, windsurfing, kayaking and canoeing on the two lakes and the facilities for in-house self-cooking or, thanks to fully specced pro kitchen, external catering or private Chef.
The grand suite is the perfect location for an elegant reception, with opulent green hues and massive chandeliers (and features quite a mighty sound system). At the garden level, the Marble Salon has a fully stocked bar and double doors that open out into the lawn. The Château might look old school, but it is wired for today, being complemented by state of the art equipment : Wi-Fi coverage, a computer with scanner and printer, fire and security systems, washing machines, gas BBQ, sound system, elevator and flat screen TV, radio and digital telephone in all the suites.
If driving to Paris for your cultural fix seems like a bit too much like hard work (although a 40 minutes by car isn't that much if a bind), then there's some very close by. Both the National Museum of Renaissance at Château d'Ecouen and Auvers-sur-Oise – the famous village that welcomed and inspired impressionist artists including from Cézanne, Corot to Daubigny are both within a 15 minute drive. Auvers-sur-Oise is of particular interest to Van Gogh fans. You'll find the hospital where he was treated for depression, where painted his physician, Dr Gachet, and ultimately where took his life and was buried.
On a more upbeat note, Alexander hosts cultural evenings and one can't imagine a better place for a masked ball or arts event.
We have a great aperitif to dinner in the hands of Catherine Agelasto from the Wine-Event Company, a highly knowledgeable oenologist who leads us through a tasting of some current French beauties.
Whether you' like the place for yourself and your family or to be the backdrop of a special event, Bouffémont is able to, chameleon-like, fit the bill.
Day membership of the golf course (one of the most exclusive in France) is available to occupants. Even a non-player would fancy a drive-up, the immaculate 14th, the house sitting in stately glory as backdrop.