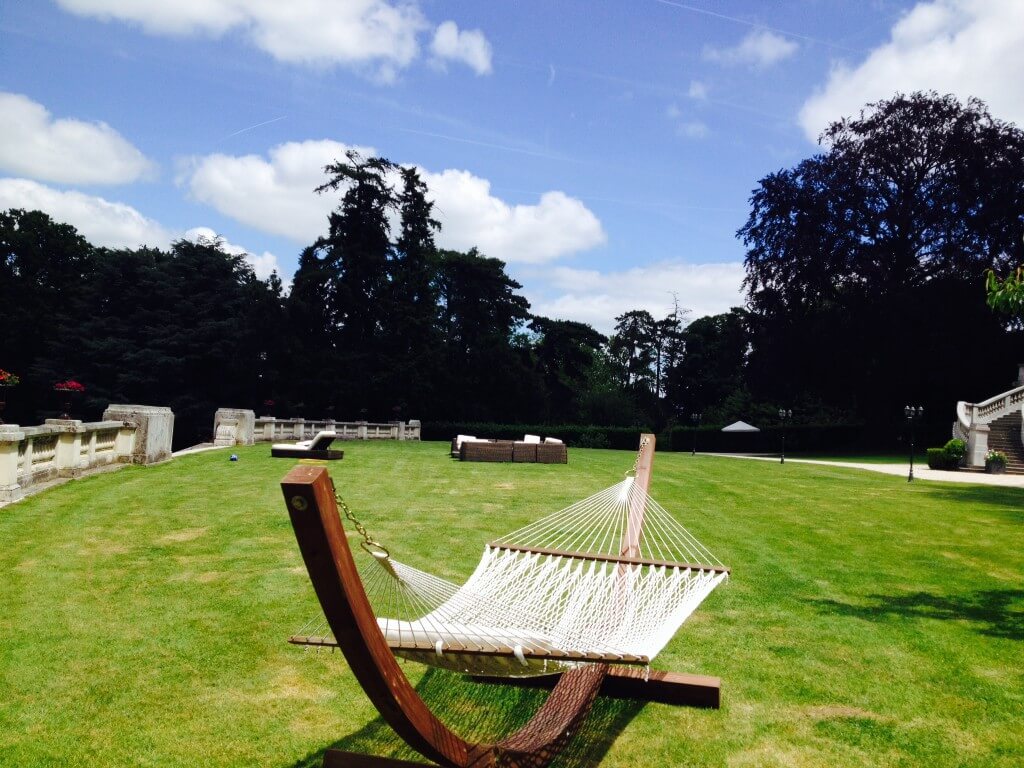 As a soft light breeze sweeps over the Chateau's grounds, golden sunrays filter through a fluffy interlace of clouds.
And from the sweeping symmetrical staircase of Chateau Bouffémont, the view unfolds in undulating lines framed by statuesque pine trees. A grandness exists here – a peaceful grandness filled with a sense of historic mystery.
There is nothing to disturb you. As if completely shut off from the world. And there suspended on the green lawn, sits the soft grey hammock swinging lightly to and fro.
The gentle momentum rocking you lightly from one dream to another. Swaying this way and that on hazy summer days.
And as you stare at the clear blue skies above, you feel time begin to slow down. For it is now time to daydream in to the distance of the afternoon. Chateau Bouffémont – a picture of pure tranquility.