Take some time away from your busy schedule and treasure some quality moments with your family this summer at Château Bouffémont. A relaxing break at Château Bouffémont is the perfect way to reconnect and spend some special time with your loved ones in indulgent surroundings.

As Château Bouffémont was designed with families in mind, we guarantee an unforgettable experience for both parents and children and your stay shall be tailor made to meet your individual requirements.  We will create the most exceptional experience for you all to make the ultimate family break.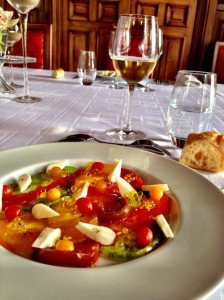 The sheer grandeur and luxury of the Château is undeniable and is accompanied by a warm and hearty welcome. The Château has an enchanted quality that resonates throughout and the view looking out onto the beautifully manicured gardens will make for picture perfect family moments.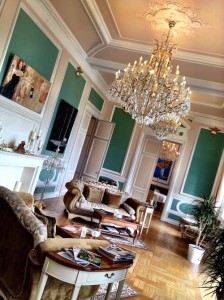 Château Bouffémont allows you to indulge and relax whilst we take care of everything for you.  With our  facilities and seamless blend of activities, there is something to meet the needs of all family members. Our concierge service will gladly assist in making your family break a truly memorable one and will create for you a bespoke family package.
Whether the focus of your desired activities is on the arts, food, lifestyle or sports, there is something to suit all tastes from forest excursions, mountain biking and golfing days out to flower arranging and dance classes. For children, there is a whole array of different entertainment options available offering fun–filled activities from live entertainment shows to arts and crafts workshops and children's cooking classes.
Whatever your preferences, our highly personalised service will ensure that your family holiday is designed around you. However you choose to spend these special moments, we will ensure that you all leave feeling fully relaxed and rejuvenated.