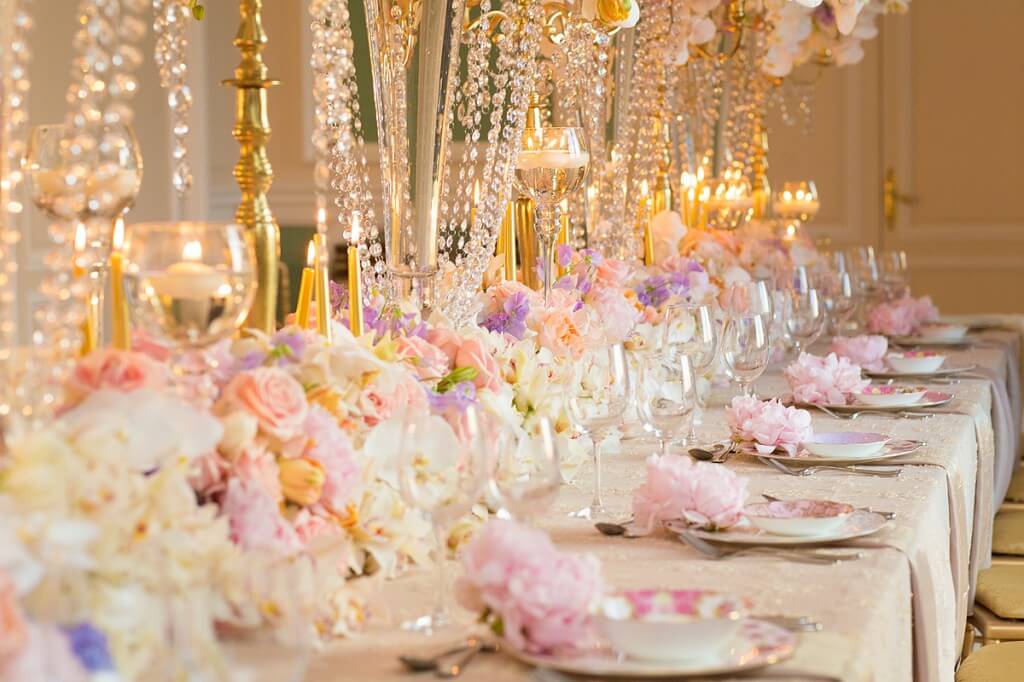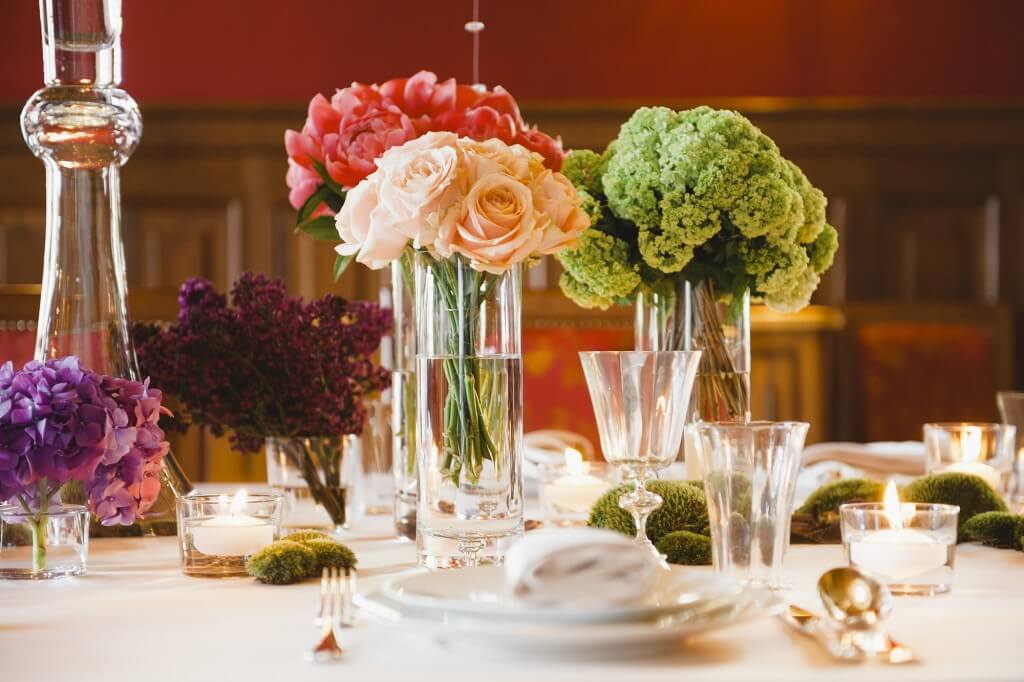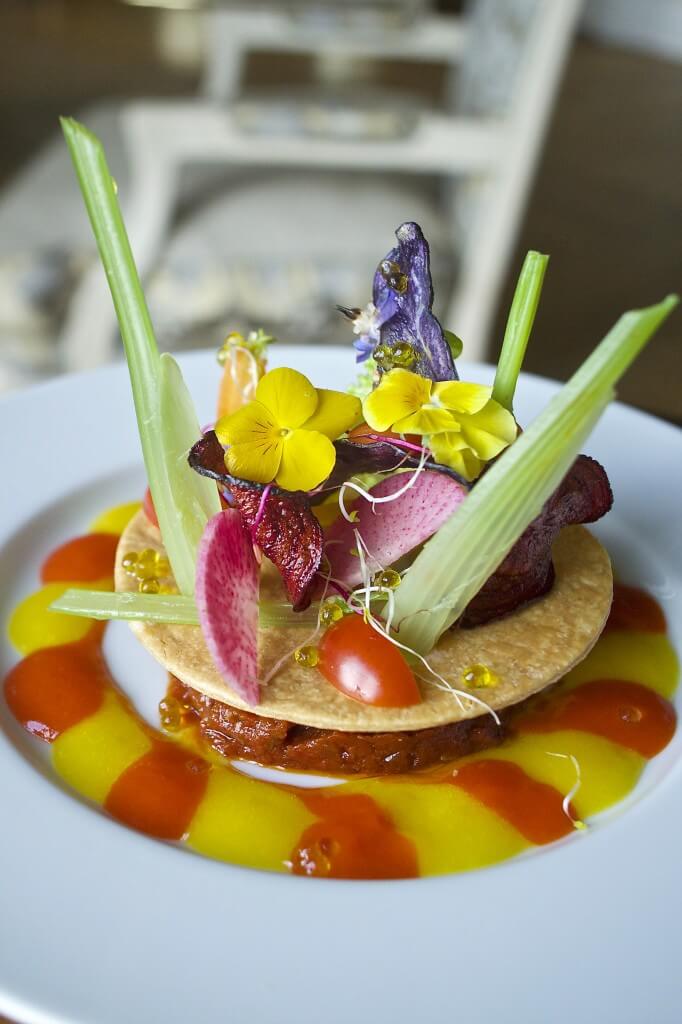 A glittering champagne reception with mouth-watering canapés outside on theChâteau's beautifully appointed terrace is the perfect way to commence the wedding festivities.
Whilst your guests sip their champagne, they can enjoy the delightful views over the accompanying gardens and grounds.
For an intimate wedding party, our acclaimed chef will create a bespoke wedding banquet for an enchanting dining experience. Gourmet ingredients will be sourced and blended together to concoct a culinary masterpiece designed in accordance with your wishes.
The Château's sommelier will be at your disposal for advice on the selection of the finest wines to harmonize with your wedding feast.
For a bigger reception, the Château will assist in the engagement of exclusive caterers to provide a divine wedding breakfast with tantalizing delicacies.
©Motif Creatif, Katie Mitchell, Château Bouffémont