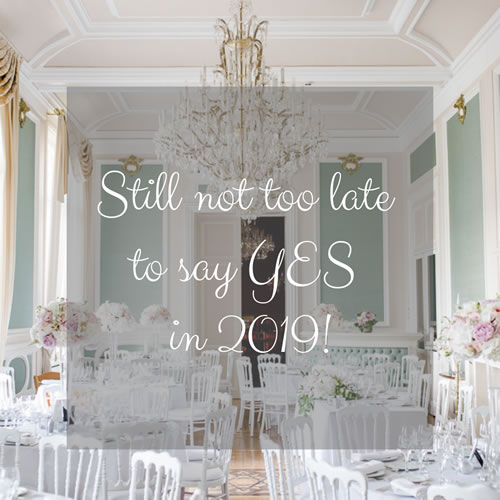 It is never too late to make the most important decision of your life, so why wait any longer?
Get 10% off from our regular rates and contact us to choose the last available dates!
Terms and Conditions:
This is a limited offer, subject to availability, for 2019 Wedding Bookings.