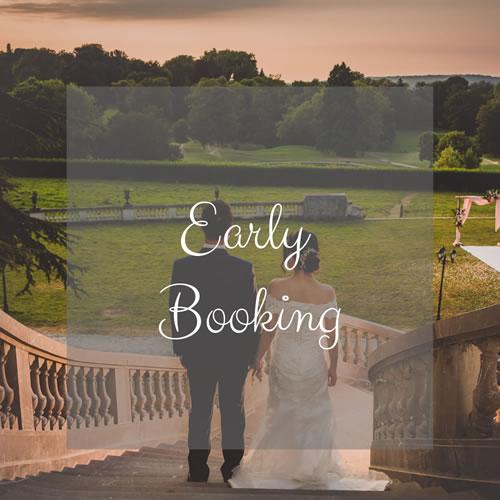 Tying the knot is a time to celebrate your devotion and your love. Planning a wedding can also be highly tense.
We understand that you invest a great deal of time and energy for the endless number of decisions to be made and suggest that you embark on organizing your event right now.
Here, at Château Bouffémont, we are committed to helping brides and grooms-to-be to realize their dream wedding. We offer a wonderful setting far from stress where you can enjoy this big day with the most loved ones and surround yourselves with magical memories.
Let us take care of everything until the day when you will say « I do! ».
Get 10% off from our regular rates as part of our Early-Booking Offer for 2021 reservations!
Take a lead, contact us and choose the date that suits you the best!
Terms and Conditions :
This is a limited offer, subject to availability, for 2021 Wedding Bookings with a minimum one-night stay.